Lieve Tweelingzielen… Na een stormachtige en regenachtige maand februari (letterlijk en figuurlijk), gaan we nu naar het iets rustigere maand: maart 2022. Je leest er hier alles over in dit artikel van twinflame expert Natasja!
Gratis healings en meditaties beluisteren? Abonneer je dan op het VolleMaanKalender YouTube-kanaal!
Februari 2022 heb jij ruimte gemaakt voor een nieuw begin. Alle zaadjes die jij afgelopen winter hebt geplant kunnen nu – met de start van de lente – voorzichtig gaan ontkiemen. De zon staat nu in Vissen. Vissen is het laatste astrologische teken uit het dierenriem. Hierna gaan we naar teken Ram.
Begin maart is er een nieuwe maan in Vissen en verderop in deze maand is er een volle maan in Maagd: een 'uitzuiveringsmaan'. Zo vlak voor de lente-equinox kan jij alles wat je niet meer dient echt loslaten. Voor jou en jouw tweelingziel of zielsconnectie kan de eerste helft van maart 2022 best wel een rollercoaster aan emoties zijn.
Het eclipsseizoen 2022 komt er ook weer aan en hier worden tweelingzielen nu al in de energie op voorbereid. Eclipsen kunnen namelijk voor onverwachte wendingen zorgen.
Verder laat de maand maart laat jou nog een keer richten op jouw eigen emotionele binnenwereld. Inner work moet eerst worden gedaan, dit is belangrijk. Het is ter voorbereiding op de rest van het jaar. De maanden hierna zul je namelijk de ruimte hebben om de stukken met jouw tweelingziel of zielsconnectie in de buitenwereld aan te gaan.
Kortom… de maand maart zit vol met dagen om jou en je tweelingziel te helpen shiften. Shiften naar een nieuw begin…
Nieuwe maan in Vissen en tweelingzielenproces
De nieuwe maan is woensdag 2 maart 2022 in het teken Vissen. Het laatste teken uit de dierenriem.
Voor tweelingzielen en zielsconnecties betekent dit dat jij (of jullie) emotioneel gezien voor een nieuw begin staan. Een mooie nieuwe maan om naar binnen te keren en te voelen waar er nog stukken geheeld mogen worden.
Tijd voor een nieuw begin! Heersende planeet van de Vissen is dromerige planeet Neptunus, die nu in zijn eigen teken vertoeft. Tijdens deze nieuwe maan kan het dus zijn dat je veel spirituele ervaringen hebt en de connectie tussen jou en je tweelingziel of zielsconnectie extra sterk is.
Deze nieuwe maan geeft jou een voorproefje voor de lente-equinox. Misschien krijg jij wel inzichten rondom jouw tweelingzielenproces? Je kunt ook last hebben van ascentiesymptomen.
Volle maan in Maagd voor tweelingzielen
Vrijdag 18 maart is er een volle maan in het teken van de Maagd. Dit is weer een uitzuiveringsmaan en deze valt twee dagen voor de lente-equinox (Ostara). Voor jou en je tweelingziel kan dat betekenen dat er nog het een en ander boven water komt drijven. Iets dat nog verborgen lag.
Emoties kunnen bij jezelf of tussen jou en je tweelingziel ontzettend diep gaan. Het is een prachtige volle maan om alles de deur uit te doen wat jou of jullie niet meer dient. Die ruimte is nodig voor de lente-equinox om de zaadjes die jij geplant hebt te laten ontkiemen.
Voor een ieder betekent dit weer wat anders, het is maar net waar jij in je tweelingzielenproces zit.
Lente equinox (Ostara) en Ram-seizoen 2022
Zondag 20 maart de lente-equinox (ook wel Ostara genoemd). Op dezelfde dag gaat de zon over naar vuurteken Ram: het eerste teken uit de dierenriem. Ram-seizoen 2022 is dan begonnen. De cyclus is rond en dit geeft het gevoel van een geheel nieuw begin voor jezelf. Ook de zielsconnectie tussen jou en je tweelingziel zal zich vanaf vandaag verder gaan ontwikkelen.
Venus conjunct Mars
Zondag 6 maart is Venus conjunct Mars in Waterman. Conjunctie is wanneer twee of meer planeten samen (conjunct) staan op dezelfde graad (of binnen 5º van elkaar). De krachten van de planeten worden dan gebundeld. De invloed is sterker en in elkaar verweven.
Deze conjunctie tussen mannelijk Mars en vrouwelijk Venus heeft op heel veel tweelingzielen een enorm krachtige uitwerking. Dankzij de invloed van deze twee planeten is er een flinke seksuele spanning en een grote fysieke aantrekkingskracht. De vonken kunnen ervan spatten op deze dagen.
Is dit bijzonder? Ja! Normaal gesproken is er om het jaar een conjunctie tussen deze twee planeten, maar nu is dit maar liefst twee keer dit jaar. En ook nog eens heel dicht op elkaar!
Omdat Mars staat voor het mannelijke en Venus staat voor het vrouwelijke, mag je – naast seksuele spanning en aantrekkingskracht – dualiteit verwachten. Hoofd versus hart. Wel doen of niet doen. Er is geen ruimte voor grijstinten: je wil alles of niets. Conjuncties geven ook weleens het begin van een cyclus aan. Welk inzicht verkrijgen jullie tijdens deze dagen en waarmee maken jullie een nieuwe start?
Engelenpoort 03-03-2022
Ook in maart 2022 is er een engelenpoortdag, namelijk 03-03-2022. Het jaar 2022 is in numerologie een universeel 6-jaar. De optelsom (2+0+2+2=) van het jaar is 6 en getal 6 staat onder andere voor harmonie, betrouwbaar en standvastigheid.
In tarot staat getal 6 voor 'De Geliefden' (de tweelingziel-kaart!) en ook liefdesplaneet Venus is aan dit mooie getal verbonden. Venus staat voor liefde en geldzaken, maar ook voor balans, vrede en harmonie. Door deze zachte en liefdevolle invloed van Venus in 2022 zullen veel tweelingzielen vooruitgang gaan boeken in hun relatie, met name naar de buitenwereld toe. Het innerlijke werk is (deels) gedaan en jullie kunnen en willen je samen tonen. Natuurlijk is dit afhankelijk van waar jij in het tweelingzielenproces zit.
En dat maakt dag 03-03-2022 bijzonder, want 3+3=6 en 3×2=6 Dus er komt 2x het getal 6 in de datum voor. Deze dag is tevens ook in de energie een voorbereiding voor de bijzondere engelenpoortdag van 06-06-2022.
Video: Pick your reading voor tweelingzielen maart 2022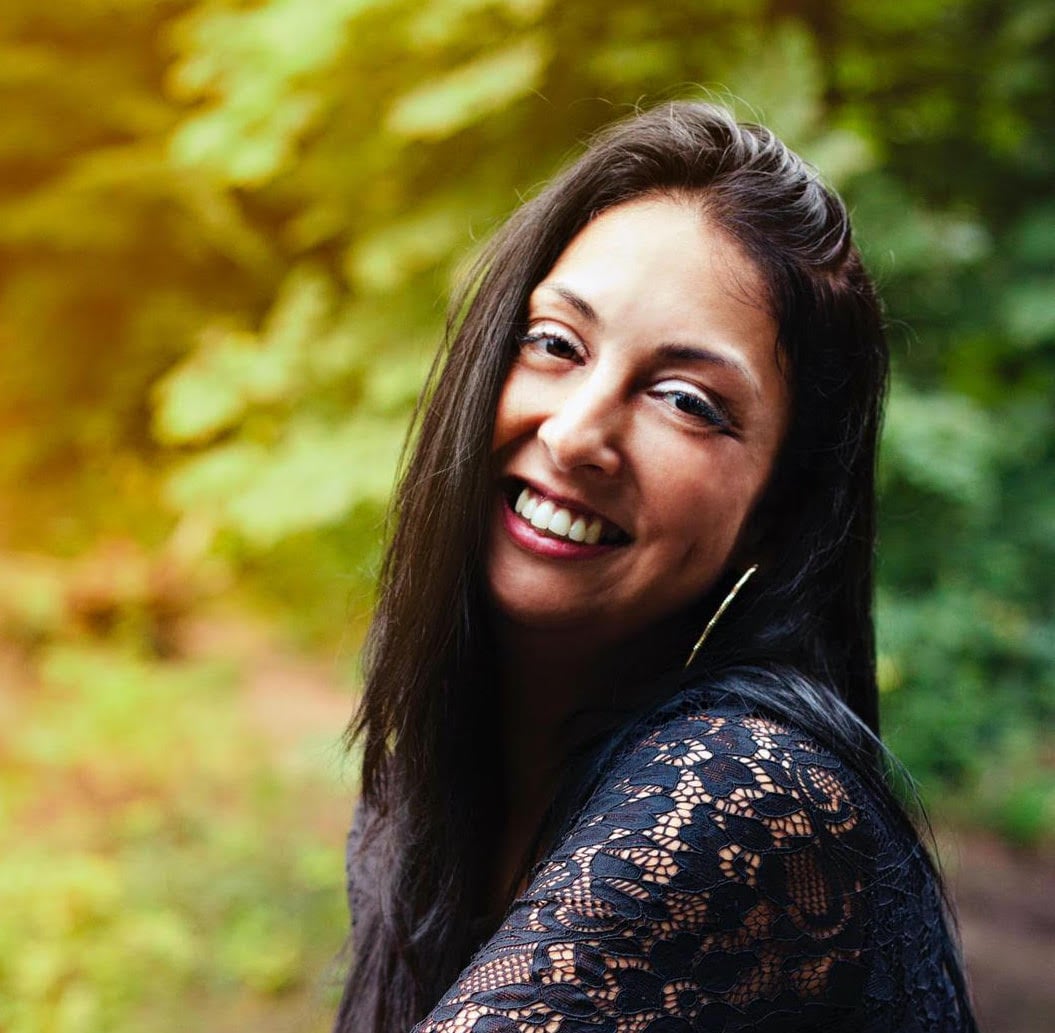 • Natasja Aaldering • Woont samen met haar kat Pip • Zit inmiddels al acht jaar in het tweelingzielenproces • Schrijft, doet readingen en kaartleggingen en praat hierover vanuit haar eigen bedrijf Twinflame Rollercoaster Life • Podcast op Spotify • Voor VolleMaanKalender.nl schrijft ze voornamelijk over tweelingzielen en het tweelingzielenproces •