Het is herfst! Overal vind je prachtige paddestoelen. Rood met witte stippen of wit. Op de grond of tegen een boom aan… Heb jij een bijzonder exemplaar gespot? Lees hier alles over de spirituele betekenis van een paddestoel!
Gratis healings en meditaties beluisteren? Abonneer je dan op het VolleMaanKalender YouTube-kanaal!
Er zijn in ieders omgeving tientallen paddestoelen te vinden in de herfst. En klopt, écht niet elke paddestoel heeft een spirituele betekenis. In dit artikel gaan we in op het regelmatig zien van een paddestoel, al dan niet op een bijzondere plek. En onthoud: jij geeft er zelf betekenis aan, als jij voelt dat het voor jou is, dan is dat ook zo.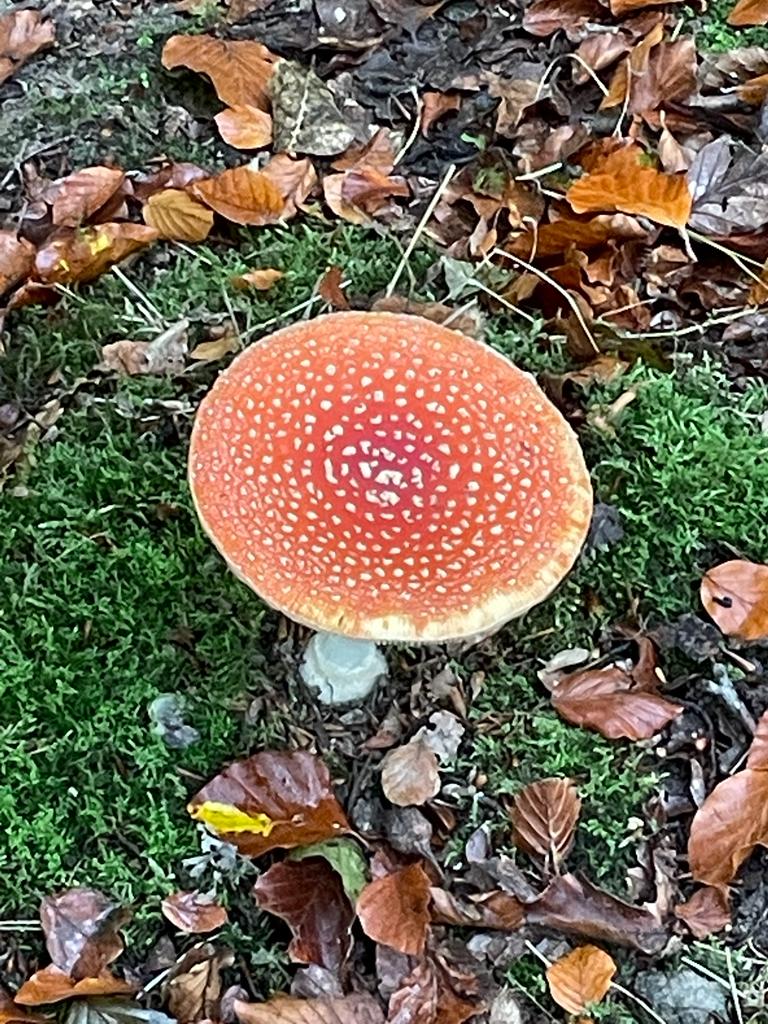 Als je een wandeling maakt in de natuur, kom je hoogstwaarschijnlijk wel een paddenstoel tegen. Er zijn zóveel exemplaren te vinden. De natuur is prachtig! Niet zo gek dus dat paddestoelen al eeuwenlang worden gebruikt in recepten, rituelen en sprookjes. Paddestoelen hebben iets magisch. Denk maar aan de elfjes of kabouters die er (in verhalen) wonen.
Maar wat is nu de spirituele betekenis van de paddestoel? Een paddestoel staat voor een lang leven en geluk. Juist omdat paddestoelen ons al eeuwenlang in leven houden (nouja, de eetbare exemplaren dan), staan ze symbool voor een lang leven.
Ben je in afwachting van een teken van een overledene? Goed nieuws; het zien van een (bijzondere) paddestoel kan betekenen dat je in contact komt met iemand uit het hiernamaals.
Paddestoelen groeien 'uit het niets'. Je kunt een paddestoel daarom ook zien als symbool voor alles dat mogelijk is. Voor vruchtbaarheid, groei en een nieuw begin.
Droom over paddestoel betekenis
Droom je over een paddestoel? In een droom kunnen paddenstoelen staan voor welvaart, gebrek aan financiële planning, roddels en positieve veranderingen. Een heleboel tegenstrijdigheden; het is dus afhankelijk van hoe je droom er verder uit.
Droom je dat je een paddestoel aan het eten bent, dan betekent het dat je welvaart zult ervaren
Droom je dat je teveel paddestoelen eet (en er ziek van wordt), dan heb je te maken met een gebrek aan financiële planning/onderhoud. Ook betekent dit verraad en roddels; iemand liegt tegen je.
Droom je dat je een paddestoel plukt, dan staat dit voor positieve veranderingen
Lees meer over de herfst...
Er valt veel te vertellen over de herfst. Daarom hebben we een dossier gebouwd met de spirituele betekenis van diverse herfst-gerelateerde items. Bekijk de lijst hieronder en ontdek de boodschap voor jou!
• Nadi Zoetebier • The future belongs to those who believe in the beauty of their dreams 🙏 • Eigenaar van VolleMaanKalender.nl, liefhebber van astrologie en spiritualiteit • Moeder van zoontje Jae '21 • Energetisch Therapeut in opleiding •