Kleuren is mindful. Het brengt je in het moment, het boost je creativiteit en het verlaagt je stresslevels. Wij hebben voor jou de top 5 spirituele kleurboeken voor volwassenen op rij gezet. Een absolute cadeautip voor de feestdagen!
Gratis healings en meditaties beluisteren? Abonneer je dan op het VolleMaanKalender YouTube-kanaal!
Zie jij jezelf al zitten zo tijdens deze donkere dagen; kaarsjes aan, zacht muziekje op, geurkaarsje aan en een kleurboek voor volwassenen voor je. Helemaal zen – helemaal in het nu. Ideaal voor de koude winteravond, de gezellige familiezondag of voor als je je gedachten tussendoor wil verzetten. Er zit geen leeftijdsgrens aan deze kleurboeken, dus je kunt ook samen met de rest van de familie aan de slag. Als je je mooie kleurboek wil delen, tenminste… Scoor wat potloden, stiften en (metallic/glitter) markers en leef je uit!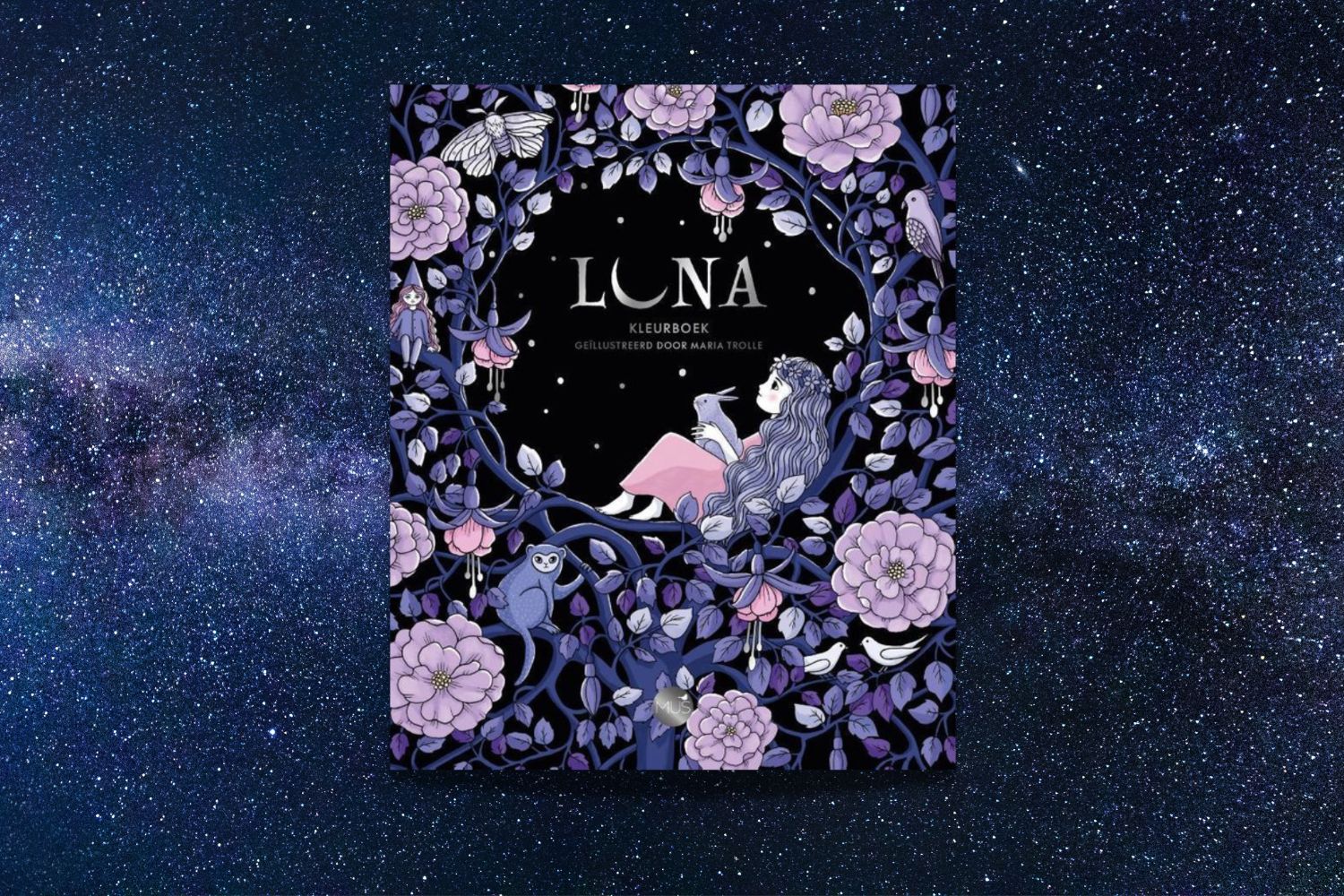 Luna
Ga in dit kleurboek voor volwassenen mee op een magisch avontuur in de prachtige wereld van Luna. Geniet van een wandeling bij maanlicht door een tuin vol bloemen, ontdek fantastische plantenschatten in een dichtbegroeid bos en tref achter elke boom en kronkel in het bospad een nieuw sprookje aan. Geef je gedachten rust en kalmeer je geest door alle prachtige planten en dieren in Luna's wereld te kleuren. Achter in het boek vind je namelijk een register van alle planten, vogelsoorten en vlinders die je onderweg tegenkomt.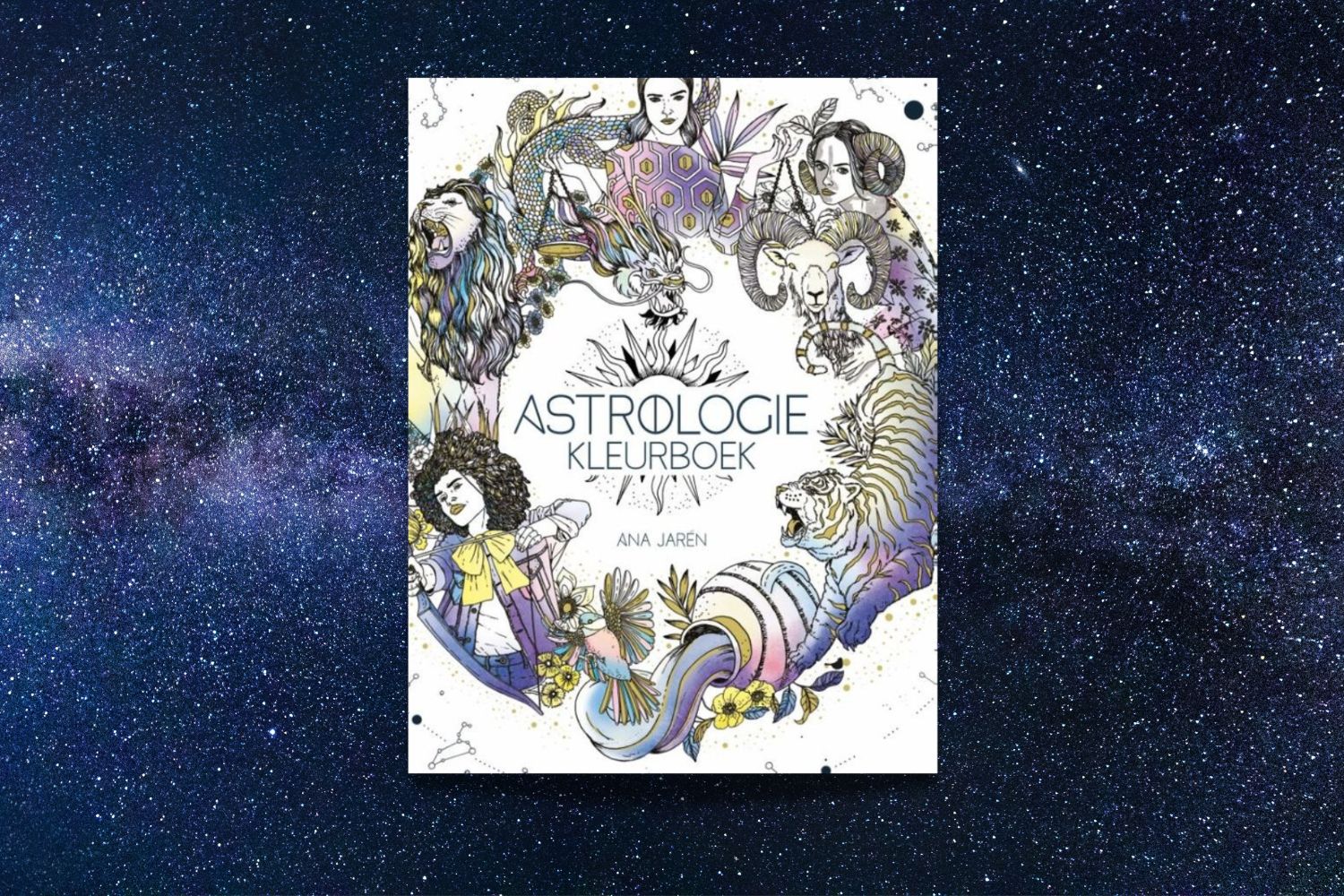 Astrologie kleurboek
Dit is wat ons betreft een pareltje. Het Astrologie kleurboek bevat kleurplaten van alle tekens van de dierenriem, de Chinese dierenriem, de elementen en nog veel meer. Zelfs het 'dertiende teken' Slangendrager en het beroep astroloog zitten er in. Het doet z'n naam eer aan.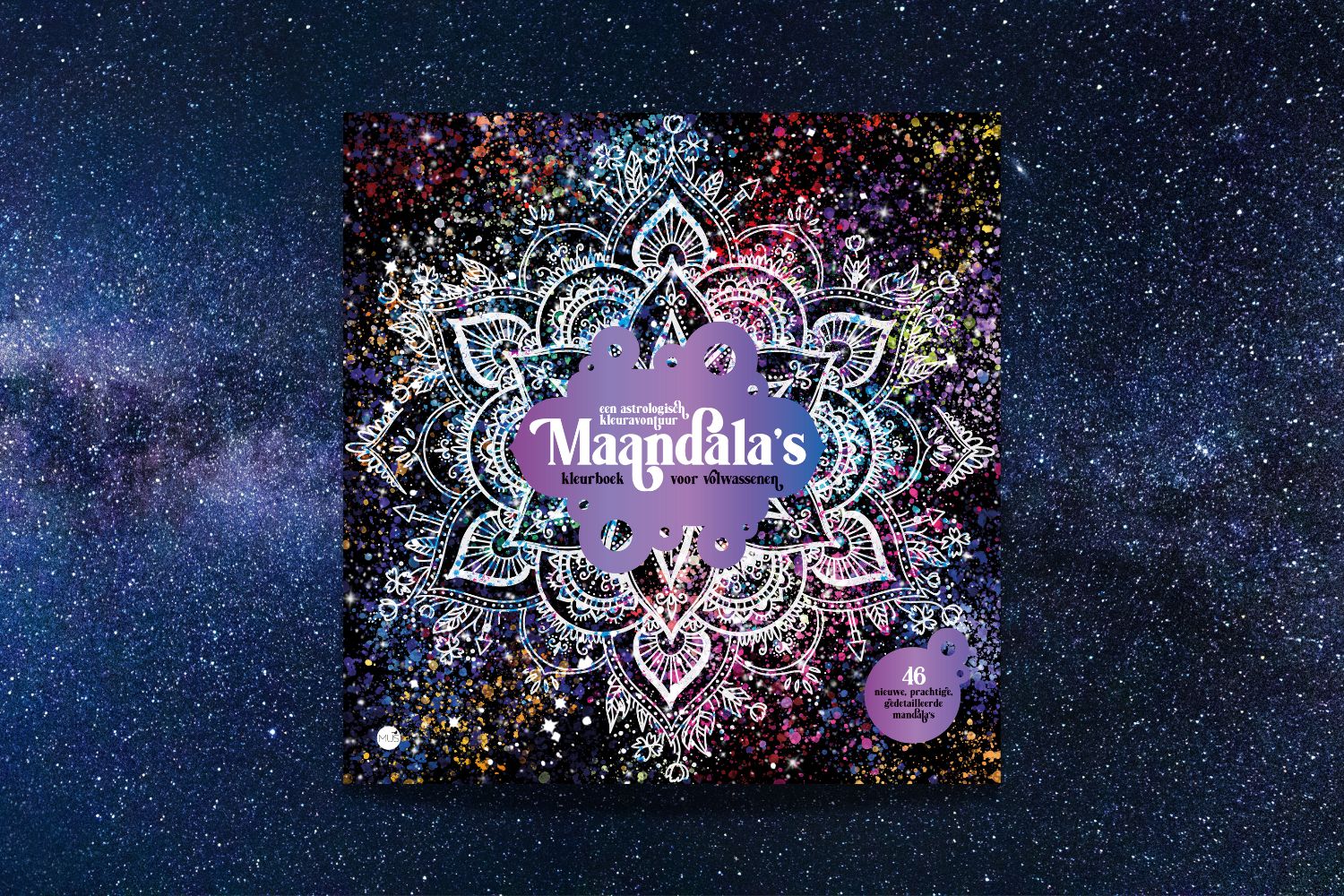 Maandala's
Maandala's – een kleurboek geïnspireerd door mandala's. Mandala betekent 'Magische Cirkel' in het Sanskriet. Het komt uit het Boeddhisme en het Hindoeïsme, waarbij mandala's worden gebruikt in rituelen, meditaties en zegeningen. Tijdens het inkleuren van de ronde, symmetrische vormen uit dit kleurboek voor volwassenen kom je compleet tot rust en kun je je gedachten even helemaal loslaten. Juist vanwege de symmetrie kun je kleuren in een ritme – dat werkt voor sommigen erg prettig. Het extra grote formaat van dit boek laat de mandala's nog beter tot hun recht komen. Je maakt een waar kunstwerk – hang je 'm daarna aan de muur? Je kunt je mandala (of maandala ;-)) ook gebruiken als onderlegger voor een kristallen grid of bij rituelen.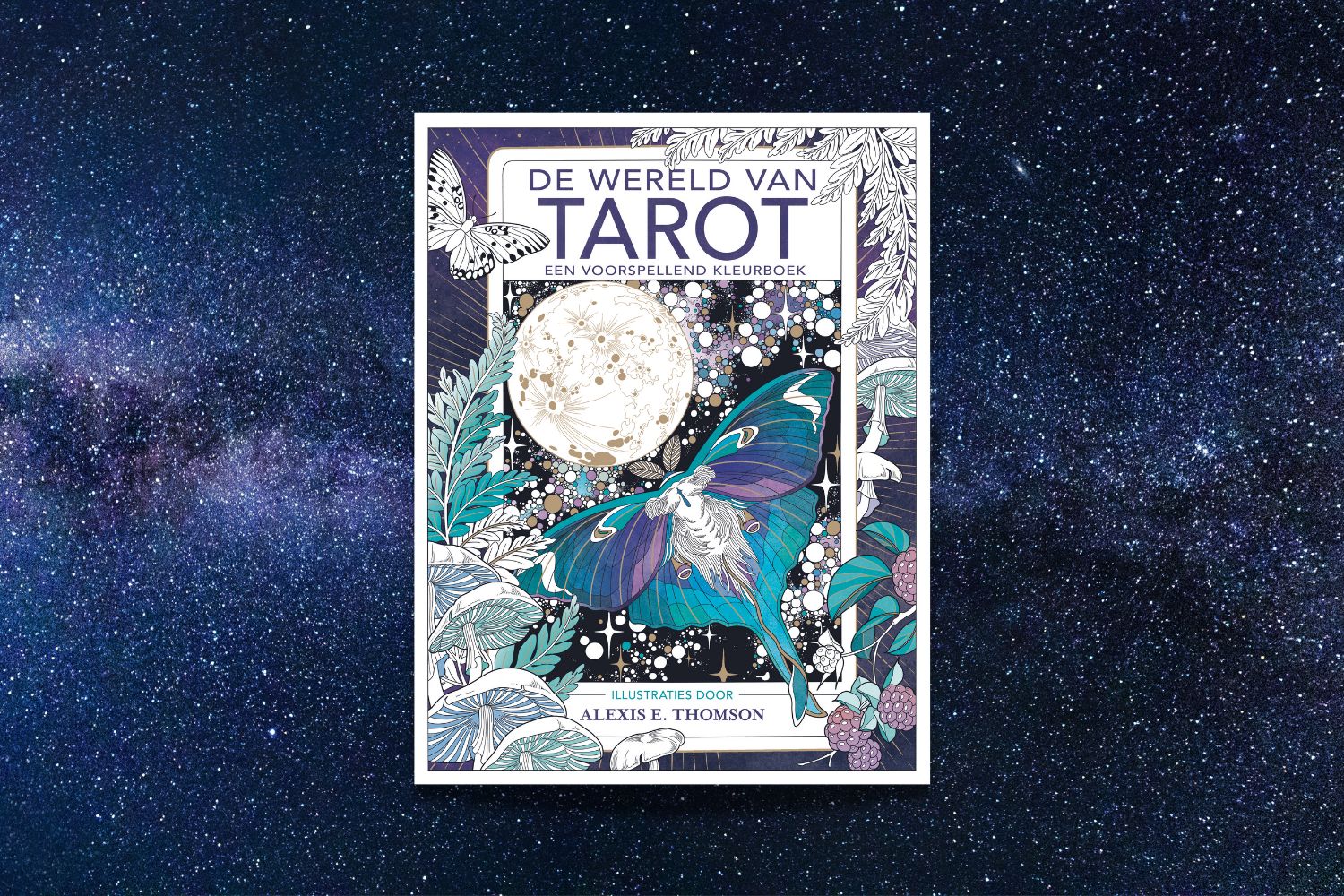 De wereld van tarot
Ben jij into tarot? Dan is De wereld van tarot een kleurboek voor jou. Ga mee op een kleurrijke reis en ontdek de mystieke kunst van tarot. Kaarten uit de Grote en Kleine Arcana hebben in dit boek een nieuw ontwerp vol eigentijdse details gekregen, waardoor de set anders is dan wat je misschien gewend bent. En nog leuker; je mag 'm dus zelf inkleuren! De kaarten zijn rijk aan symboliek en zijn ontworpen om de betekenis van elke kaart over te brengen. Zo leer je al kleurend de tarot nóg beter kennen.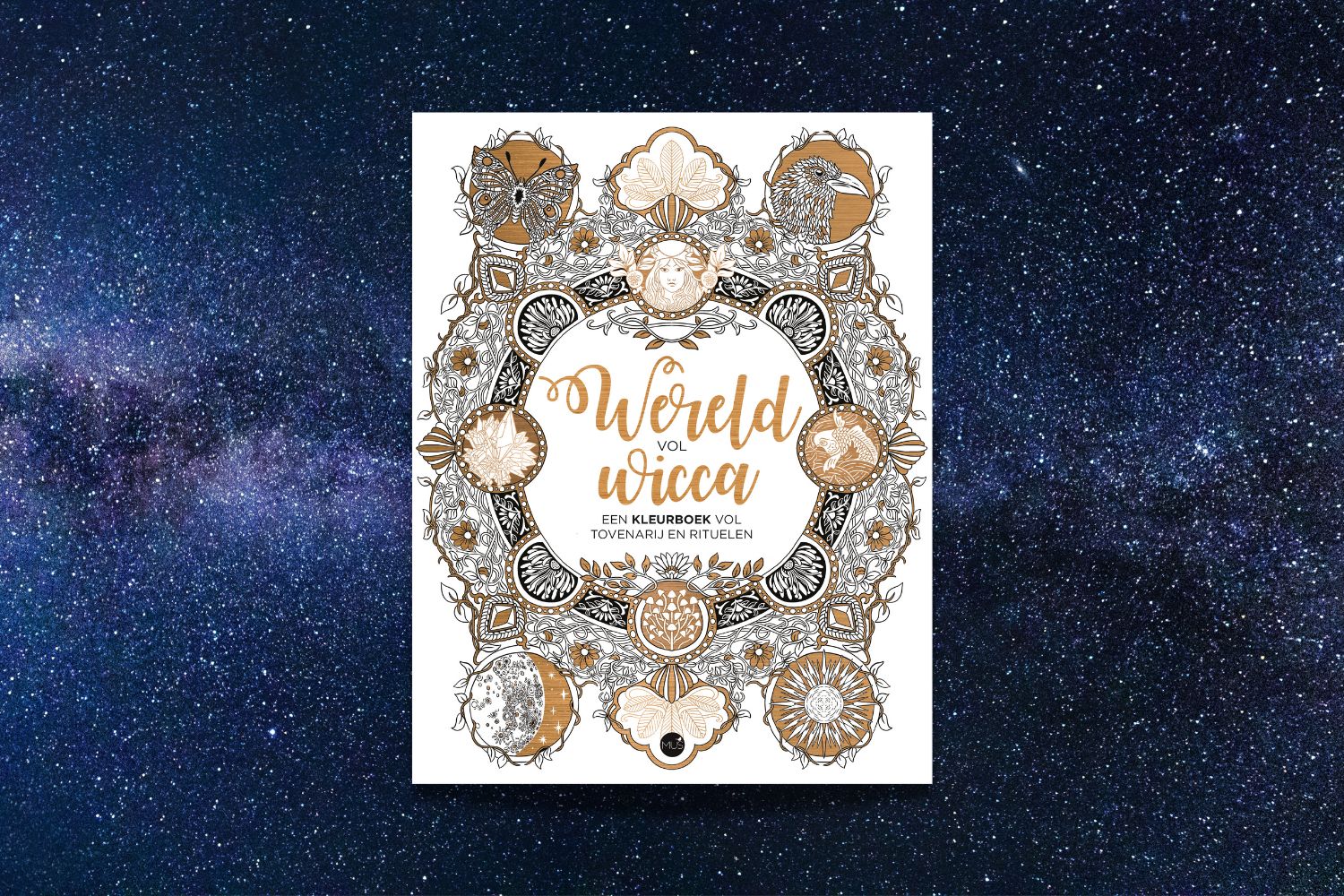 Wereld van Wicca
Geef kleur aan een magische en mindful wereld vol moderne hekserij. Dit het Wereld van Wicca kleurboek is een betoverend feest vol symbolen uit de natuur en mystiek, inclusief kruiden, kristallen, tarotkaarten, mandala's en manen. Dit spirituele kleurboek voor volwassenen omarmt de schoonheid en het belang van natuur en magie. Het is aan jou om dit met kleur nog meer kracht bij te zetten.
Spirituele kleurboeken voor volwassenen: cadeautip voor de feestdagen
Wie gun jij zo'n tof cadeau? Of koop jij zo'n prachtexemplaar voor jezelf? 😉 Een kleurboek ingestoken op astrologie of spiritualiteit is helemaal hip. De afbeeldingen stralen pure magie uit. Van mandala's tot het inkleuren van de tarot: er is voor ieder wat wils. Het ideale cadeau voor de feestdagen!
• Nadi Zoetebier • The future belongs to those who believe in the beauty of their dreams 🙏 • Eigenaar van VolleMaanKalender.nl, liefhebber van astrologie en spiritualiteit • Moeder van zoontje Jae '21 • Energetisch Therapeut in opleiding •