Vrijdag 11 november 2022 is het wereldwijd Singles Day. Een mooie gelegenheid om jezelf flink te verwennen, want tijdens deze dag mag jij jezelf op #1 zetten. Daarom hebben wij een aantal heerlijke cadeautjes op een rij gezet. Je verdient het!
Gratis healings en meditaties beluisteren? Abonneer je dan op het VolleMaanKalender YouTube-kanaal!
Waar komt Singles Day vandaan?
Singles Day vindt z'n oorsprong in China. In 1993 vierden vier studenten van een universiteit dat ze – je raadt het al – single waren. Het werd een soort anti-Valentijnsdag. De datum van 11 november is niet voor niets gekozen: de vier enen (11-11) staan symbool voor deze vriendengroep. Allemaal single, maar samen één. In Amerika is Singles Day uitgegroeid tot een enorm shopping event, met veel korting overal. In Nederland vindt dit nu ook z'n opmars, hoewel het met name – net als in Amerika – commercieel ingestoken is.
Singles Day 2022
Omdat we vinden dat je niet hoeft te wachten tot je een cadeautje krijgt (en ehh, van wie ook eigenlijk?), hebben we een aantal mooie producten uitgekozen die jij jezelf cadeau kan geven. Of geef het aan je single vriendinnen – net zo leuk!
1) Climax Club
Het boek Climax Club is een boek dat het plezier tussen de lakens helpt te vergroten. Het is een gids die helpt om (opnieuw) van je seksualiteit te genieten. Lezers beschrijven het als de 'erotische bijbel'. De wisselwerking tussen informatieve content en de mooie illustraties zorgen voor een uniek leesplezier.
2) Nara
De Nara van Good Vibes Only is een toy speciaal ontwikkeld voor de stimulatie van de clitoris, maar je kunt 'm ook op andere plekken gebruiken ter stimulatie. Deze waterdichte vibo bezorgt jou een bijzondere beleving. Zo kom je Singles Day 2022 wel door ;-).
3) Jaypur Kimono
Steel de show in je kimono! De Rituals Jaypur kimono is handgemaakt en heeft een decoratief borduurwerk. De kimono is gemaakt van natuurlijke vezels en dat maakt 'm zacht en soepel. Dit zorgt voor een luxe gevoel op je huid. Tip: scoor ook de Rituals Adventskalender 2022; elke dag een cadeautje!
4) Foreo gezichtsreiniger
Bezorg jezelf een spa day in huis! Met deze gezichtsreiniger kun je jouw gezicht reinigen en je huid optimaal reinigen en verzorgen. Ook zorgt het apparaat dat je huid tekenen van veroudering tegen gaat. De Foreo gezichtsreiniger is waterdicht en kent diverse massage-routines die gericht zijn op specifieke delen van je gezicht.
5) Maan tafellamp
Wil jij je interieur design naar een hoger level tillen? Deze bijzondere maan tafellamp is hét perfecte item om jouw woonkamer meer sfeer te geven in de donkere maanden die nog komen. De maan zorgt voor een aangename verlichting. Ideaal voor a romantic night for one.
6) UGG sloffen
Geen partner om je voeten aan te warmen? Geen probleem! Met deze mooie huispantoffels zal je een warme winter doorbrengen. De fijne pasvorm en de verschillende kleuren zorgen ervoor dat de pantoffels van UGG heel gewild zijn.
7) Gillette Venus scheersysteem
Selfcare is goed voor jezelf zorgen. Creëer een fijn spamoment en geef jezelf een goede scheerbeurt met de Gillette Venus scheermesjes. Deze mesjes zijn ontworpen voor lastige plekken en hebben een goede grip door de rubberachtige handgreep.
8) Online wijnproeverij voor één persoon
Tijd voor wijn! Haal een complete wijnbeleving in huis met deze online wijnproeverij. Onder begeleiding van online video's kun je op elk moment en op elke plaats een proeverij houden. Kies uit vier of zes soorten wijn en ontvang een wijnpakket verpakt in een mooi design. Je kunt natuurlijk ook naar de slijterij gaan om wat fijn te halen/ En snacks.
Lees ook: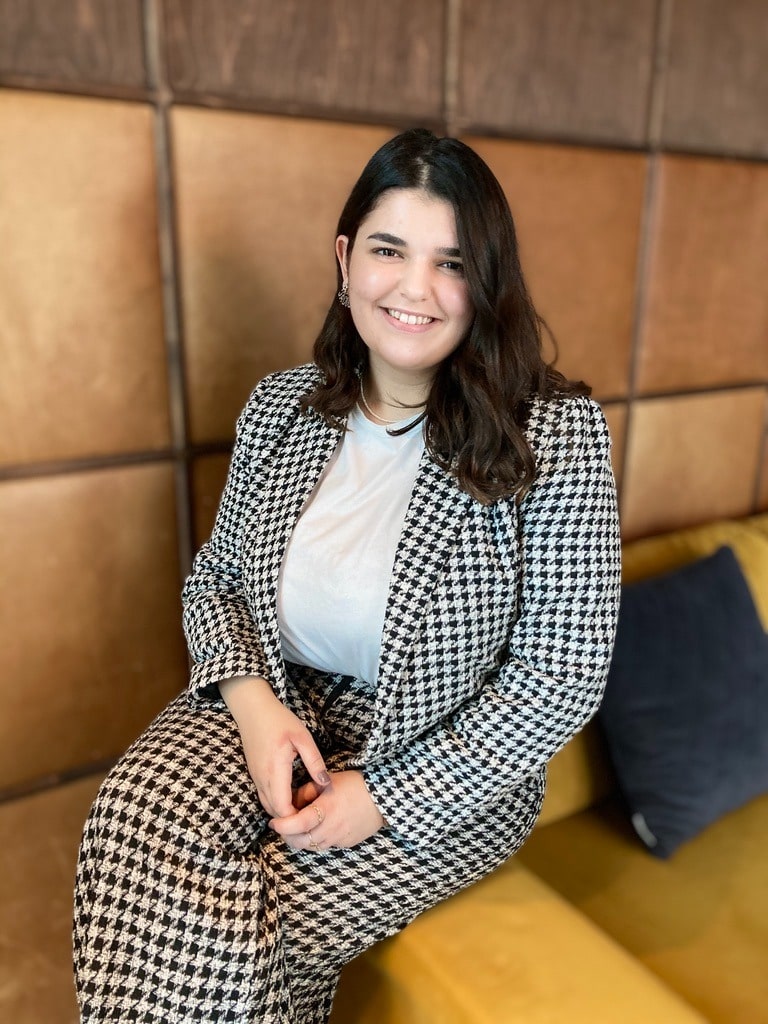 • Elçin Çoraklar • Brede interesse in astrologie en spiritualiteit • Als HSP'er heeft ze haar klachten leren omzetten in krachten • Leeft met de maan • Mediteert graag, heeft altijd wel een gepaste edelsteen bij zich en houdt zich graag bezig met zelfbewustzijn •