Leg jij voor jezelf orakelkaarten voor het komende jaar? Dan heeft gastredacteur Liane een hele leuke tip voor jou: maak je eigen tarot jaarlegging kalender. Heel simpel en zó effectief om gedurende het jaar ook daadwerkelijk naar je legging te kijken. Je leest hier hoe je jouw tarot jaarlegging kalender zelf kunt maken!
Gratis healings en meditaties beluisteren? Abonneer je dan op het VolleMaanKalender YouTube-kanaal!
Ieder jaar maak ik in december een jaarlegging voor het komende jaar. Vorig jaar kwam ik er aan het einde van het jaar achter dat ik helemaal niet meer naar mijn jaarlegging had omgekeken. Zo zonde! Het was leuk om de jaarlegging terug te zien, maar ik vond het jammer dat ik er niet elke maand naar had gekeken.
Daarop had ik het idee om er een kalender van te maken, zodat ik iedere maand kan zien welke kaarten er voor die maand in mijn jaarlegging zitten. En dat heb ik dan ook gedaan! Je ziet de foto's ervan hier in het artikel.
De tarot jaarkalender hangt in de gang, dus afgelopen jaar zag ik elke maand mijn kaartlegging en kon ik werken met de energie van de kaarten en de bijbehorende boodschap.
Hoe kies je kaartendecks voor je tarot jaarlegging kalender?
Hoe kies je nou welk kaartendeck je gaat gebruiken voor je jaarlegging? Probeer op je intuïtie te vertrouwen en kies decks die passen bij wat je wenst voor jezelf. Ik kies zelf elk jaar voor de liefde en gebruik daarom Engelen en romantiek orakelkaarten van Doreen Virtue. Daarnaast wil ik dat het een magisch jaar wordt en gebruik ik Magische boodschappen van de elfen en Magische eenhoorns orakelkaarten. Ook wil ik voor elke maand een affirmatiekaart.
Deze affirmatie schrijf ik trouwens alleen op, ik plaats de foto niet op de kalender in verband met de beschikbare ruimte (ik ga altijd voor een A4 kalender). Maar dat is natuurlijk aan jezelf hoeveel kaarten je legt/trekt en welke kaarten je in de kalender wil plaatsen.
– De tekst gaat verder onder de foto's –
Stappenplan tarot jaarlegging kalender
Het is heel simpel om te maken, dus wil je aan de slag? Bekijk dan de stappen hieronder om jouw eigen jaarlegging kalender te maken.
Creëer een rustig moment voor jezelf. Je moet er helemaal de headspace voor hebben om dit te gaan doen, zonder afleiding en dagelijkse zorgen.
Waar ga je de legging doen? Wil je werken in jouw eigen Sacred Space of ga je aan de keukentafel zitten? Jij kiest!
Pak de benodigdheden voor je jaarlegging. Dat zijn grote vellen papier, een pen en de kaartendecks die je wil gebruiken voor je legging. Ik werk meestal met een aantal decks en kies dan per maand één kaart uit per deck. Je kunt optioneel ook nog andere spirituele items pakken als die jou kracht bijzetten, bijvoorbeeld edelstenen, kaarsen of eigen foto's van belangrijke momenten of personen in je leven. Heb je een moodboard omdat je mooie dromen en doelen hebt voor het nieuwe jaar? Zet deze er dan bij: zo neem je meteen de energie om je dromen en wensen te manifesteren mee in je legging. Schrijf je tijdens de Twaalf Heilige Nachten jouw dromen op? Neem die dan ook mee; elke droom staat namelijk als voorspelling voor een maand.
Reinig de kaartendecks en items die je gaat gebruiken vóórdat je de legging doet, bijvoorbeeld met wierook of witte salie. Als je wil kun je mantra's chanten, affirmaties of intenties uitspreken. Zelf sla ik altijd even met een vuist op de kaarten en raak ik ook alle kaarten nog aan om mijn energie door te geven en kracht bij te zetten.
Op het papier schrijf je de maanden op. Hier leg je dan de getrokken kaarten per maand op. Zo houd je een mooi overzicht.
Schud het eerste kaartendeck dat je hebt gekozen en denk hierbij aan de maand waar je voor aan het schudden bent. Je begint dus bij januari. Valt er een kaart uit of heb je een kaart getrokken? Mooi! Leg deze op het papier bij de maand januari en ga door met de andere maanden. Uiteindelijk heb je dus twaalf kaartjes liggen: van januari tot en met december, voor iedere maand eentje. Het kan voorkomen dat er twee kaarten uitvallen tijdens het schudden. Ik leg dan zelf de tweede kaart voor de maand er op neer. Vallen er meerdere kaarten uit, dan schud ik opnieuw. Maar dit is ieder voor zich; doe wat voor jou goed voelt!
Herhaal bovenstaande stap vervolgens ook met de andere kaartendecks.
Nu heb je alle kaarten op de juiste maand liggen. Gefeliciteerd, jouw tarot jaarlegging is compleet! Tijd om het te verwerken in een kalender, zodat je 'm kan laten printen en er in het nieuwe jaar elke dag naar kunt kijken.
Maak foto's van de individuele kaarten. Deze gebruik je straks in het speciale programma om de kalender te maken. Zorg voor helder licht en een witte achtergrond.
Zet de foto's over op je computer of laptop. Je weet zelf het beste hoe dit voor jou en je telefoon of camera werkt.
Tijd om de foto's in de kalender te zetten! Ga naar Hema of Albelli (wat jij prettig vindt) en zet de kalender in elkaar. Doorloop de stappen om de foto's van de kaarten mooi te verwerken. Jij kiest uiteindelijk zelf hoe je dit opmaakt en wat jij fijn vindt! Als indeling vind ik het fijn om drie kaarten naast elkaar te hebben staan.
You are done! Bestel je tarot jaarlegging kalender, zoek een mooi plekje in huis om 'm op te hangen en toon 'm aan ons door ons te taggen op Instagram: @vollemaankalender.
Hierbij wens ik jullie een magisch mooi, liefdevol en succesvol, maar vooral een gezond nieuw jaar!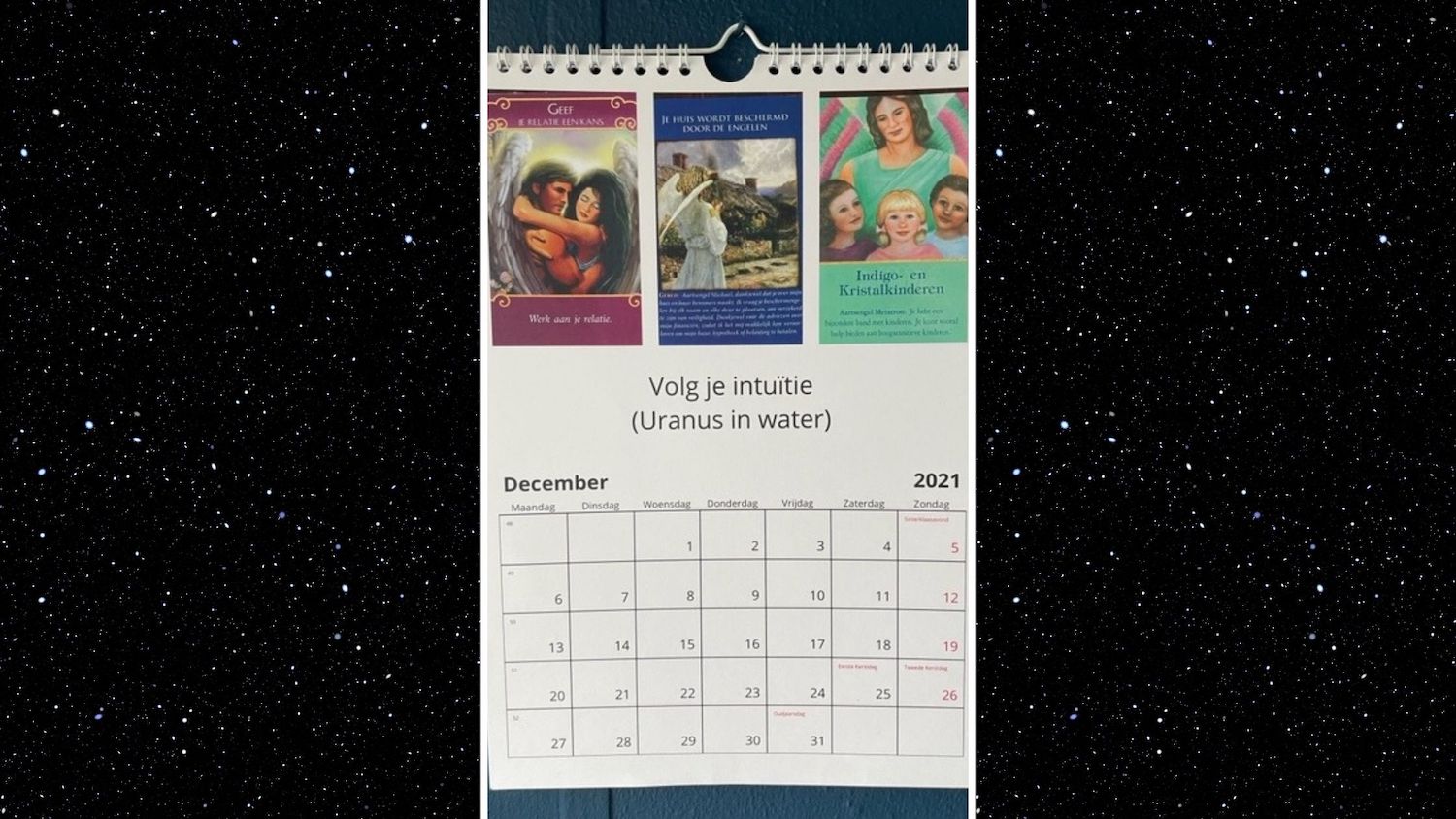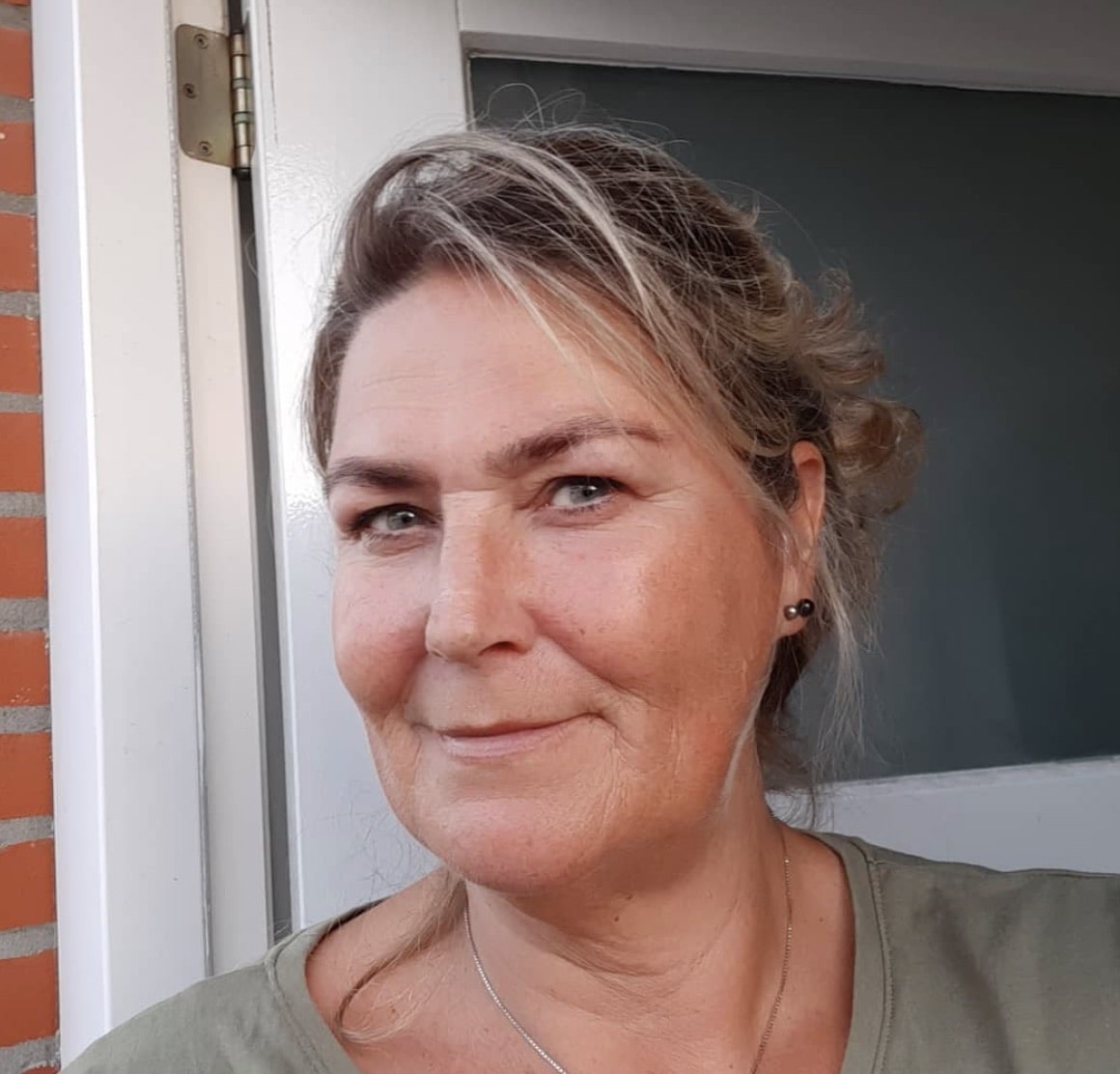 • Liane Strijder • Liane is heldervoelend en helderwetend • Kaarten zijn haar hele leven al belangrijk voor haar geweest en ze bezit zo'n 100 decks  • Ze voelt dat haar leven weer begint te leven en dat haar leven weer kwaliteit krijgt, ondanks haar chronische pijn en beperking  •  Via haar social media kanalen brengt ze haar weg #terugnaargeluk in woord en beeld  •