In dit artikel gaat gastredacteur Tanja dieper in op het Rubenskaarten deck. Dit is dé set die bij haar de liefde voor orakel en tarot heeft aangewakkerd. Ontdek welke kaarten je aan welke categorie kunt koppelen. Lees je mee?
Gratis healings en meditaties beluisteren? Abonneer je dan op het VolleMaanKalender YouTube-kanaal!
Het Rubenskaarten orakel bestaat uit 54 kaarten, verdeeld over zes categorieën: emotie, erotiek, lichamelijk welzijn, geestelijke groei, ware schoonheid en innerlijke groei. Van elke categorie geef ik een korte samenvatting en vind je drie orakelkaarten als voorbeeld.
Jij zelf verdient, net als ieder mens in dit universum, jouw liefde en affectie.

Boeddha, circa 566-486 voor Christus
De schilder Rubens staat wereldwijd bekend om zijn schilderijen van weelderige vrouwen. Met zijn realistische beeltenissen is het begrip rubensvrouw geschapen; een positieve benadering voor de mollige vrouw. Met de Rubenskaarten wordt de nadruk gelegd op het begrip rubensvrouw, maar de kaarten zijn geschikt voor alle vrouwen.
Emoties
Je kunt pas van een ander houden als je van jezelf houdt. Als je jezelf geaccepteerd hebt en helemaal kunt zijn wie je bent kan je simpelweg door jouw aanwezigheid, anderen gelukkig maken.

Anoniem
Er bestaat een verband tussen je emoties, dat wat je eet en overgewicht. Voor sommige is het hebben van een paar pondjes meer namelijk een soort beschermlaag tegen de invloeden van buitenaf. Emoties horen erbij, al zijn ze niet altijd even fijn. Toch is het van belang om ze te accepteren, te voelen maar ook weer los te laten.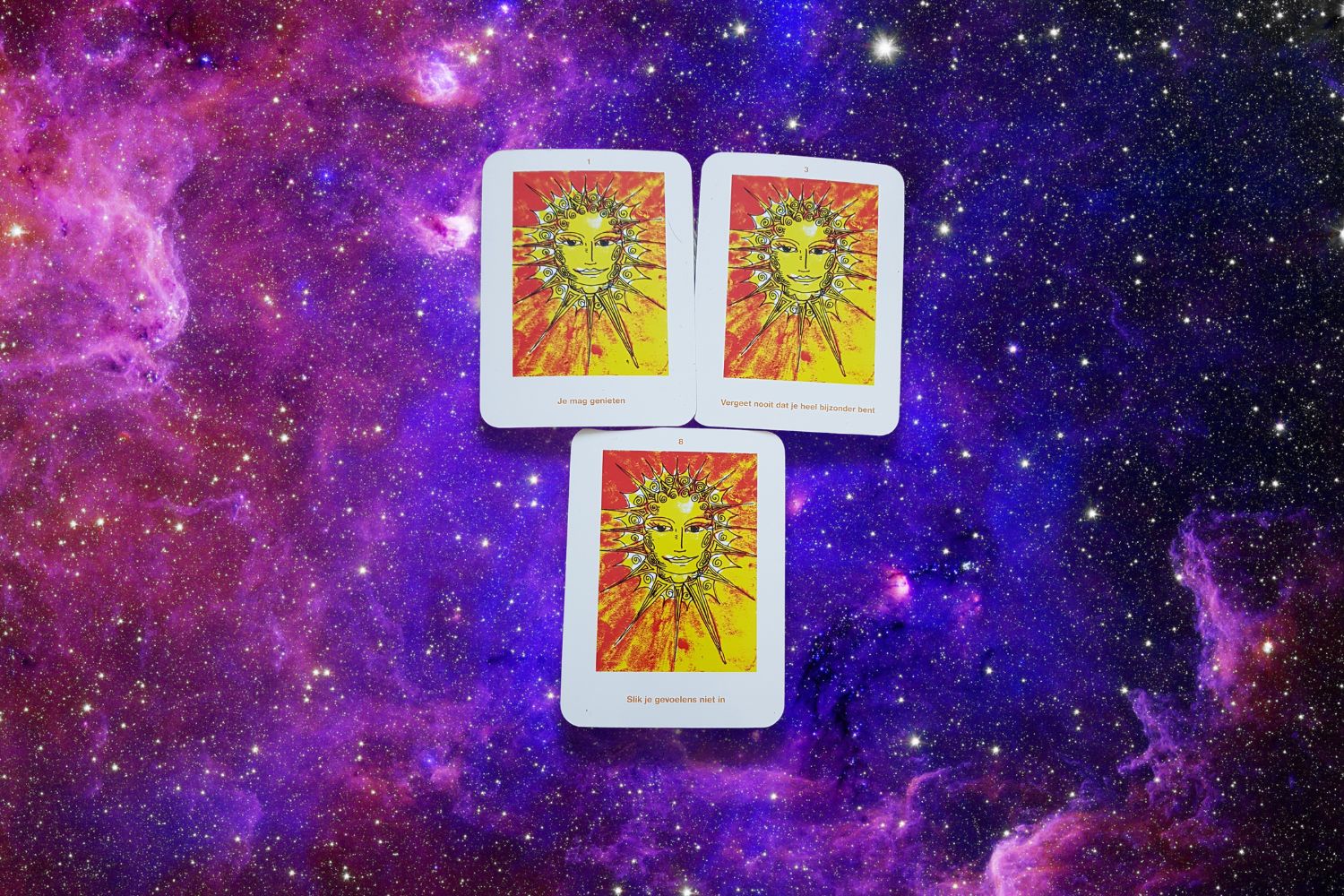 Rubenskaarten 'Emotie'
Kaart 1: Je mag genieten
Kaart 3: Vergeet nooit dat je heel bijzonder bent
Kaart 8: Slik je gevoelens niet in
Erotiek
Je bent enorm sexy en dan heb ik het nog niet eens over je lijf gehad.

Uit de column Draagelijke dood, opgenomen in Heilige schrik( 2009) van Herman Brusselmans. Vlaams auteur, 1957.
Erotiek kom je overal tegen. In gedichten, boeken, films en reclame. Sex sells. Maar hoe zit het met je eigen erotiek, je eigen sensualiteit, je eigen seksualiteit? Iedereen verdient een fijn seksleven.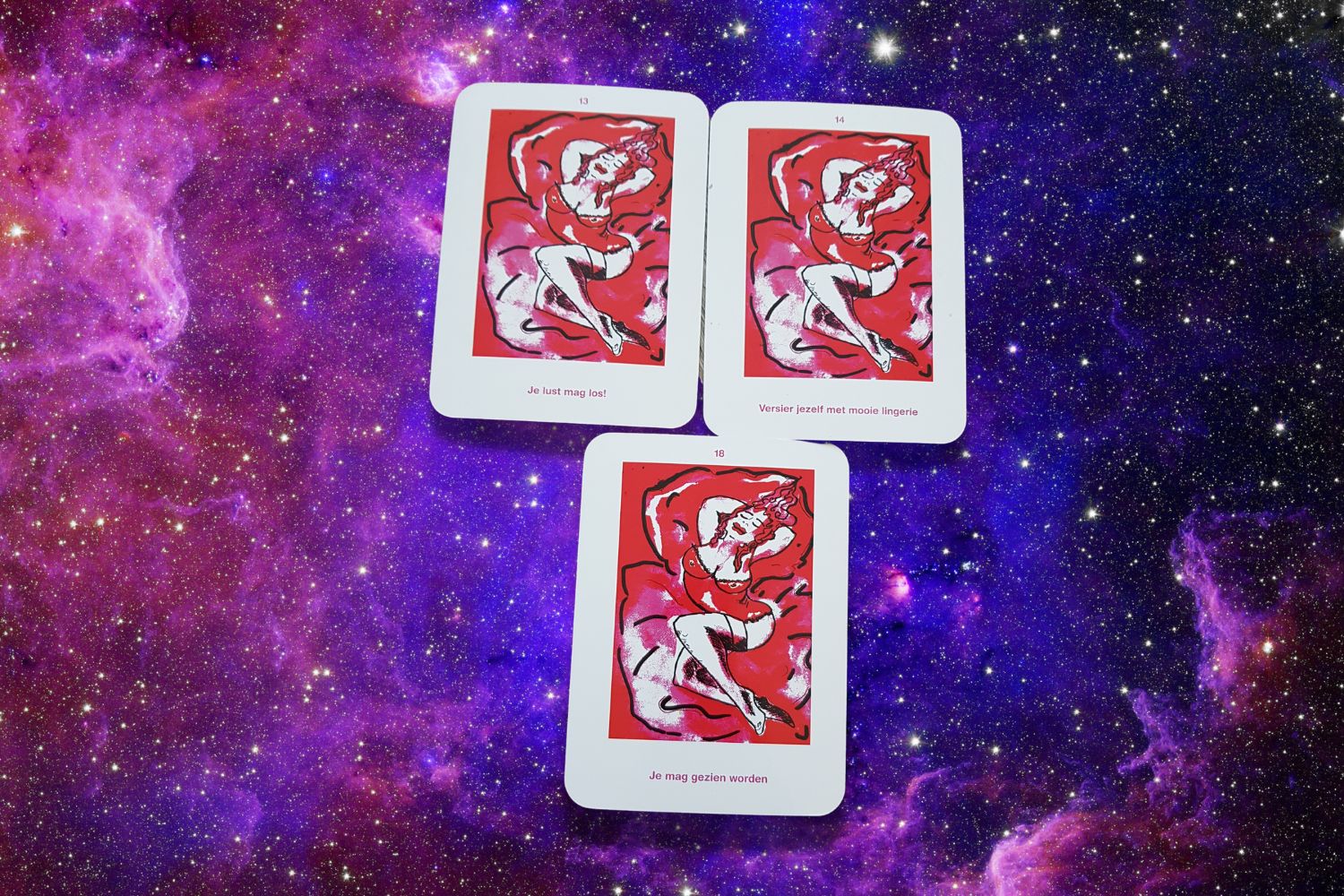 Rubenskaarten 'Erotiek'
Kaart 13: Je lust mag los
Kaart 14: Versier jezelf met mooie lingerie
Kaart 18: Je mag gezien worden
Lichamelijk welzijn
Zij houden mager voor gezondheid, zwakheid voor redelijkheid en terwijl ze mede tevreden zijn, vrij van zonde, vervallen ze juist in de zonde, van geen deugden te hebben.

Marcus fabius Quntilianus, Romeins redenaar en schrijver 35-95 na Chr.
Hoe je er ook uit ziet, je mag genieten van al het moois wat de wereld te bieden heeft.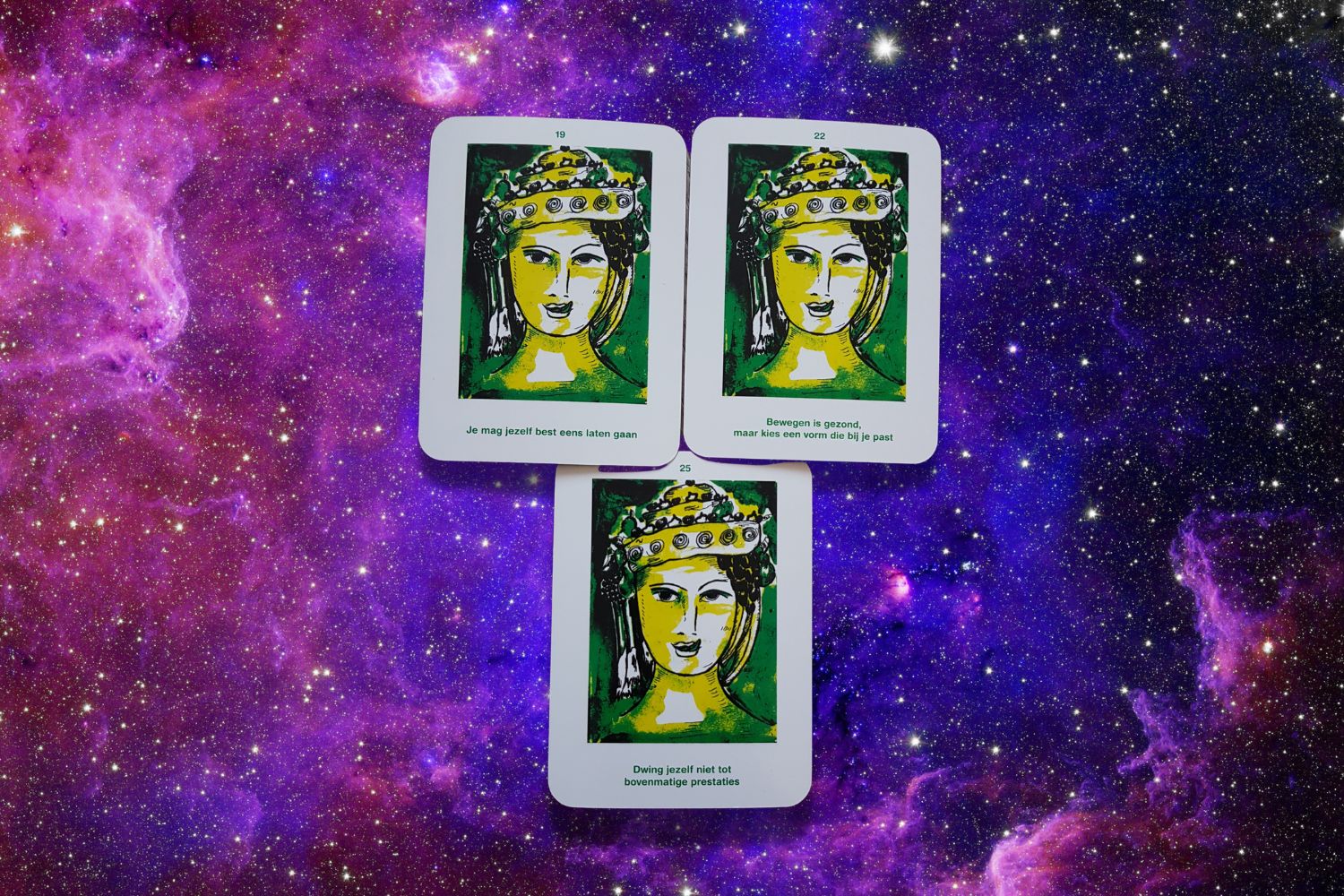 Rubenskaarten 'Lichamelijk welzijn'
Kaart 19: Je mag jezelf best eens laten gaan
Kaart 22: Bewegen is gezond, maar kies voor een vorm dat bij je past
Kaart 25: Dwing jezelf niet tot bovenmatige prestaties
Geestelijke groei
Compleet eerlijk en zuiver met jezelf zijn is een goede oefening.

Sigmund Freund, Oostenrijkse neuroloog en psychiater 1856-1939
Je geest heeft mooie en minder mooie kanten. Je gedachten kunnen alle kanten opgaan en dat kan soms best lastig zijn.
Dingen uit je verleden kunnen nog kracht hebben in het heden en zelfs in je toekomst.
Je kan jezelf opnieuw programmeren.
Observeer je gedachten en je gevoelens en zie waar voor jou de 'problemen ' liggen.
Dit geeft je de mogelijkheid op een nieuwe en positieve manier naar jezelf te kijken.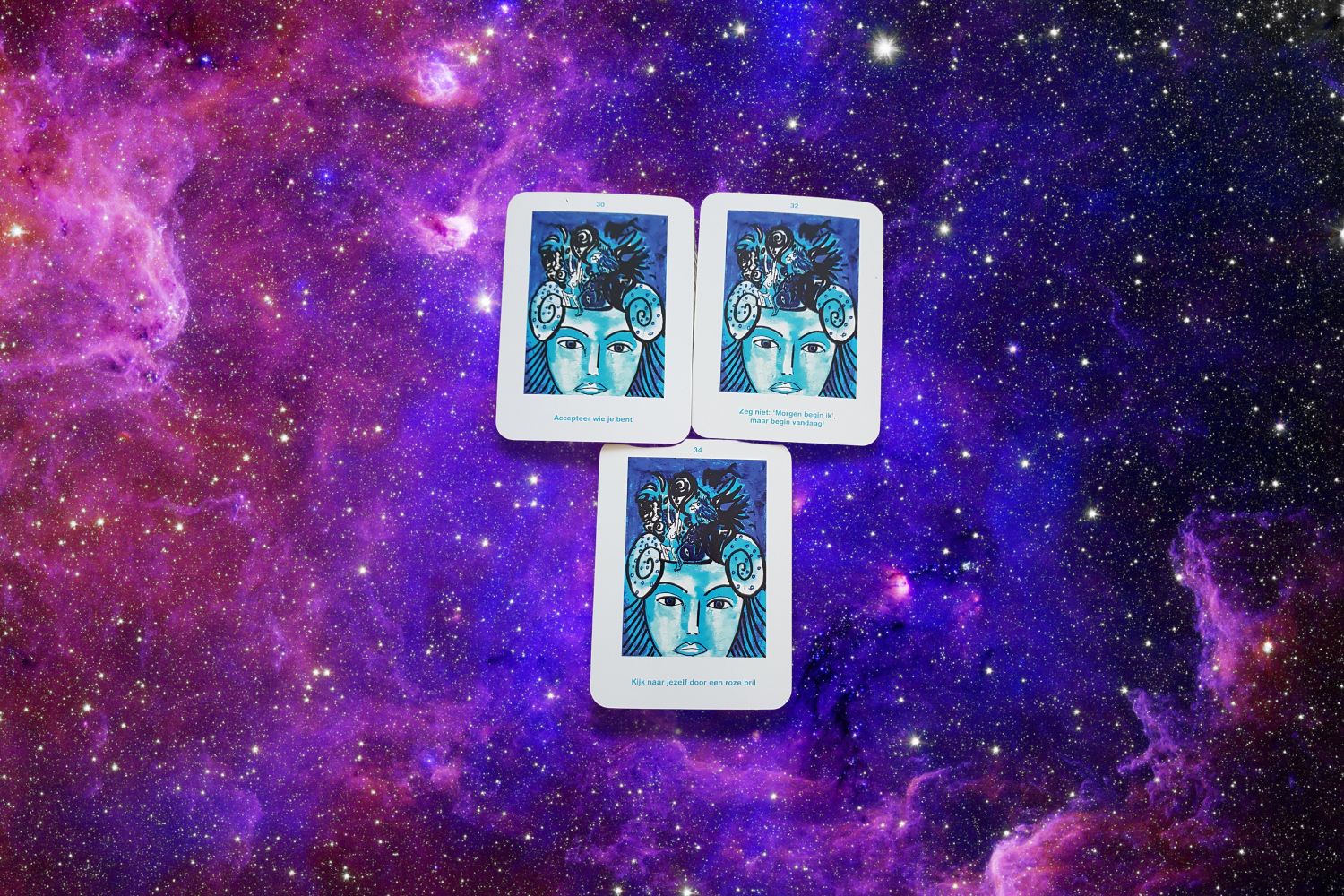 Rubenskaarten 'Geestelijke groei'
Kaart 30: Accepteer wie je bent
Kaart 32: Zeg niet 'morgen begin ik', maar begin vandaag
Kaart 34: Kijk naar jezelf door een roze bril
Ware schoonheid
Schoonheid bevindt zich niet in een museum, in een schilderij, in een standbeeld of in het luisteren naar een concert. Schoonheid zit niet in een gedicht of in een prachtige avondhemel of in het licht op het water of in het gezicht van een mooi mens, of in een gebouw. Er is alleen schoonheid wanneer het hart en geest volmaakt in harmonie zijn en die schoonheid kan niet verworven worden door een oppervlakkige geest die verstrikt is in de wanorde van deze wereld.

Jiddu Krishnamurti, Indisch spiritueel leider uit India 1895- 1996
De schoonheid van een vrouw is vaak afgebeeld of beschreven door schilders, beeldhouwers en schrijvers.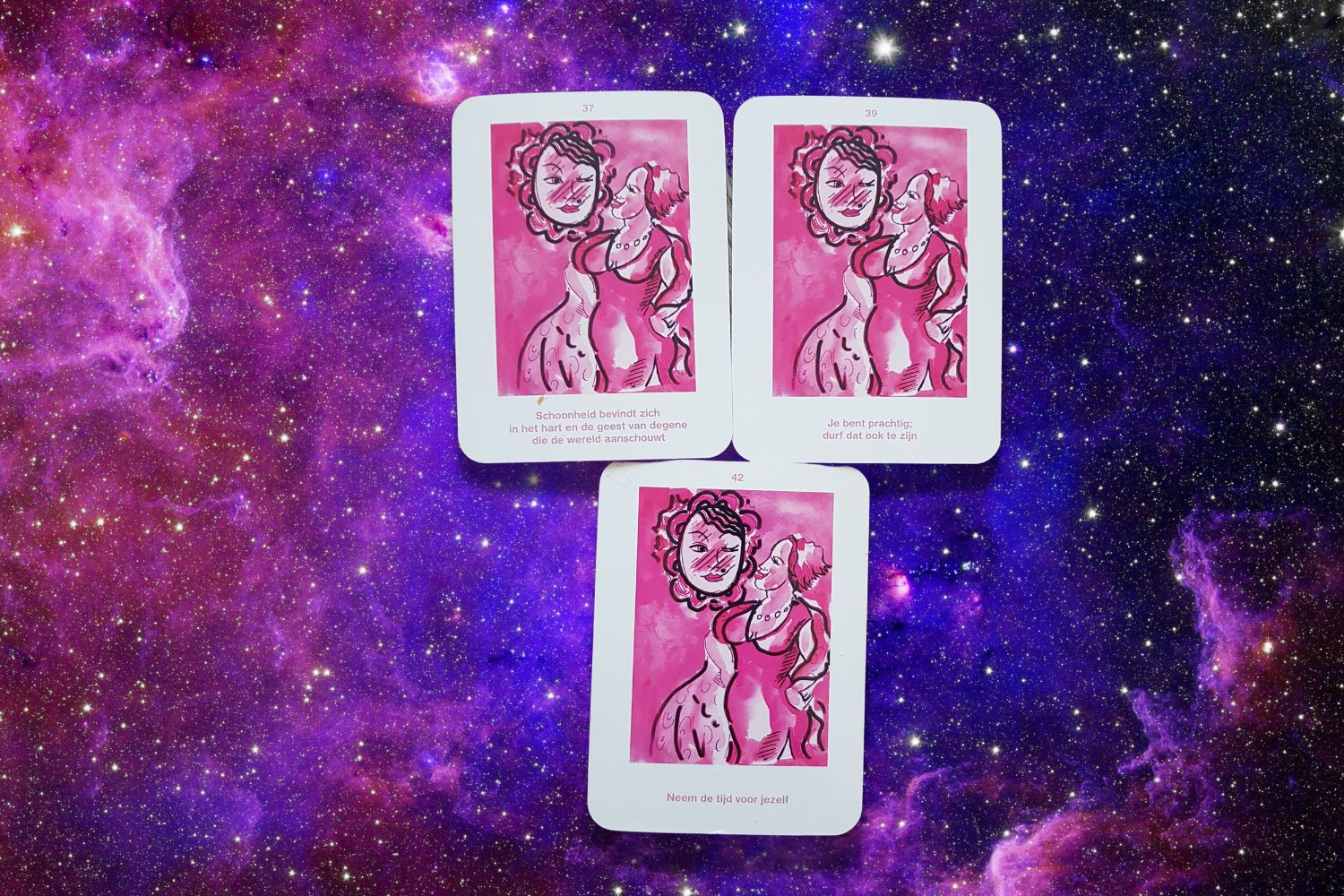 Rubenskaarten 'Ware schoonheid'
Kaart 37: Schoonheid bevindt zich in het hart
Kaart 39: Je bent prachtig, durf dat ook te zijn
Kaart 42: Neem de tijd voor jezelf
Innerlijke groei
De ware ontdekkingsreis is geen speurtocht naar nieuwe landschap, maar waarnemen met nieuwe ogen.

Marcel Proust. Frans schrijver 1871-1922
Innerlijke groei kan op diverse manieren. Denk aan meditatie, rustmomenten inlassen, het maken van een korte wandeling of simpelweg iets doen waar jij gelukkig van wordt.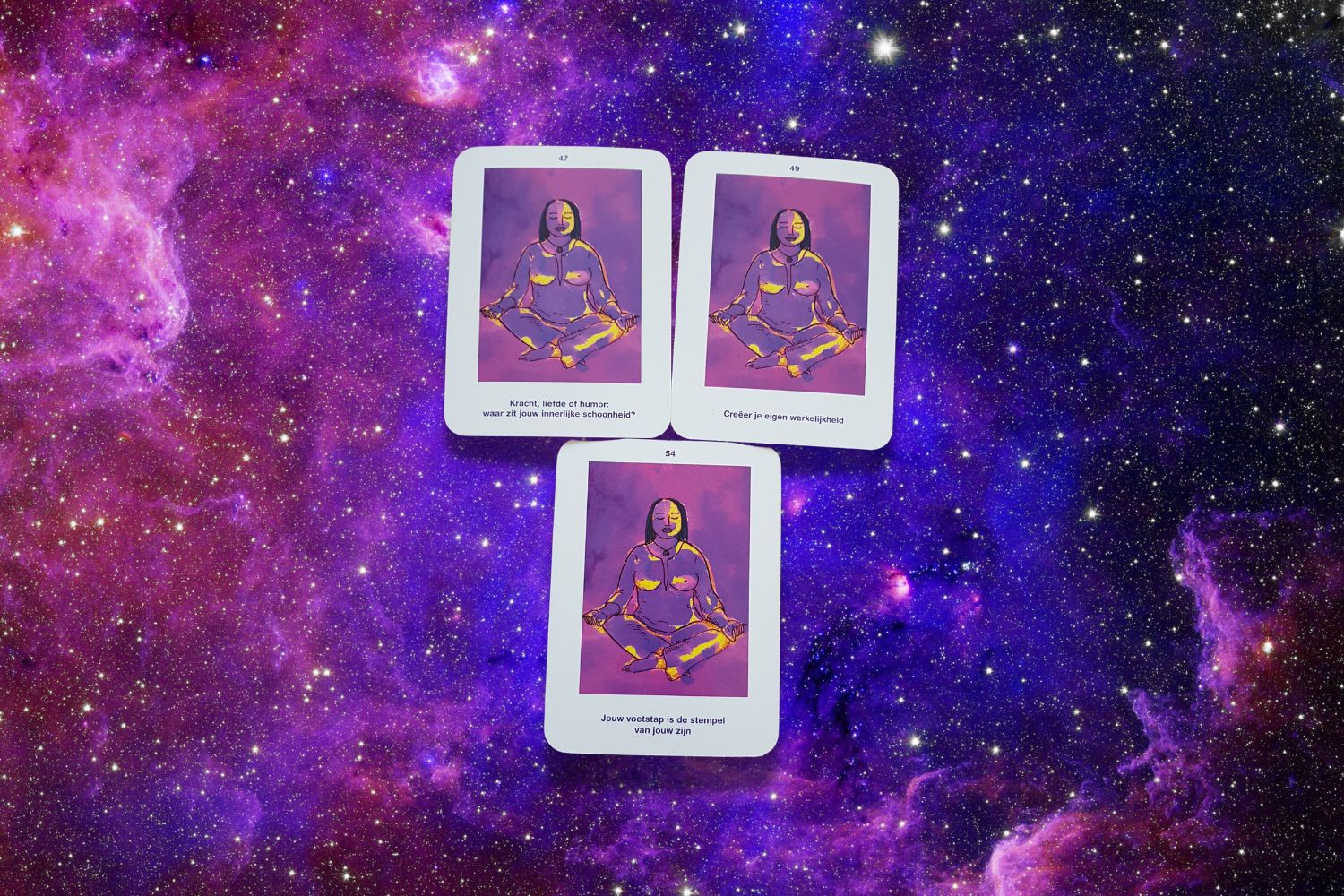 Rubenskaarten 'Innerlijke groei'
Kaart 47: Kracht, liefde of humor: waar zit jouw innerlijke schoonheid?
Kaart 49: Creëer je eigen werkelijkheid
Kaart 54: Jouw voetstap is de stempel van jouw zijn
Ik koos destijds voor de set Rubenskaarten omdat ik als 'stevige' vrouw me aangetrokken voelde tot onder andere de titel van de set, maar ik vind dat deze set geschikt is voor elke type vrouw. Dit omdat de set onderwerpen aankaart die voor alle vrouwen zijn.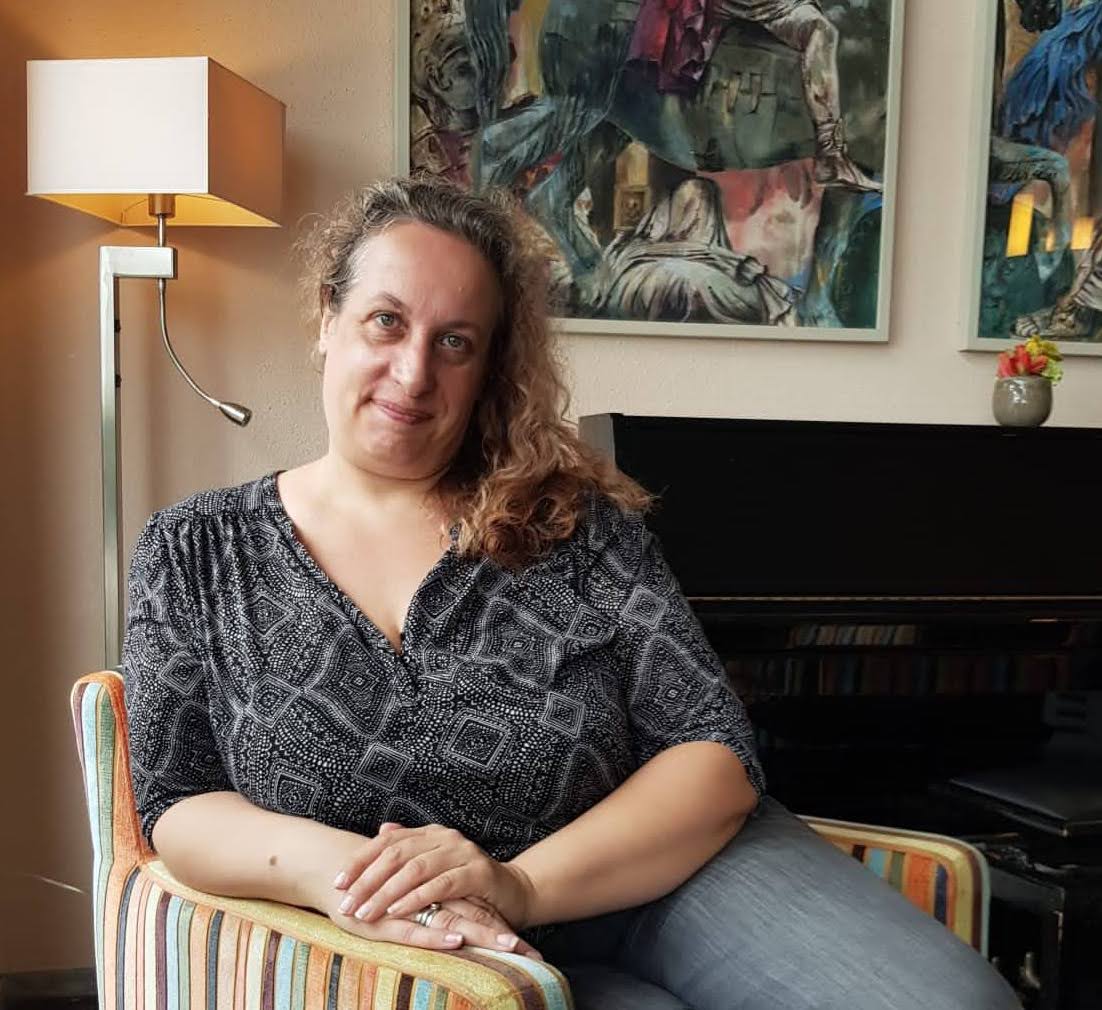 • Tanja Dijkhuizen de Jong • Getrouwd • Houdt zich bezig met spiritualiteit in de breedste zin van het woord • Specifiek geïnteresseerd in meditatie, visualisatie, edelstenen, tarot en orakelkaarten • Voor VolleMaanKalender.nl schrijft ze met name over orakelkaarten, tarot en het gebruik van edelstenen in het dagelijks leven •