Van circa 23 augustus tot 22 september staat de zon in Maagd. Benieuwd naar de 10 kenmerken van sterrenbeeld Maagd? Lees dan verder!
Gratis healings en meditaties beluisteren? Abonneer je dan op het VolleMaanKalender YouTube-kanaal!
Element: Aarde
Heersende Planeet: Mercurius
Kwaliteit: Veranderlijk
Edelstenen: Amazoniet, Amethist en Blauwe Saffier
Geluksgetallen: 5, 14
Geluksdag: Woensdag
Tegenovergestelde teken: Vissen
Maagd houdt van orde
Maagd heeft zaken graag op orde. Ze houden niet van al te luxe dingen ('doe maar normaal') en ze zijn nuchter en serieus. Dit helpt ze in hun leven om de relatie met zichzelf en met anderen goed te houden.
Duidelijkheid is waar Maagd voor staat
Maagd hecht waarde aan eerlijkheid en duidelijkheid. En dat willen ze dan ook terugzien in hun relaties. Alleen dan voelen ze zich veilig. Daarnaast wil Maagd gezond zijn op álle vlakken: mentaal, fysiek, emotioneel en spiritueel.
De zwaktes van Maagd
Vastlopen op de kleinste details: dat is wat Maagd goed kan. Ze zijn gehecht aan details, vanuit hun drang naar perfectionisme. Te kritisch zijn kan vermoeiend zijn. Maagd is dan ook niet altijd ontspannen, want ze staan altijd 'aan'. Ze kunnen zichzelf klein houden omdat ze zich schuldig/verantwoordelijk voelen, ook als dat niet aan hen is.
Meer realistisch dan romantisch
Maagd is een vrouwelijk teken dat aandacht besteedt aan details en toegewijd is aan het dienen van anderen. Ze zijn in die zin meer realistisch dan romantisch. Daarom vindt Maagd het moeilijk om vanuit gevoel te handelen. Dit perfectionistische teken kan zichzelf tot slachtoffer maken in diverse situaties.
Maagd als partner
De kritische houding van Maagd kan een belemmering worden in de relaties die Maagd aan wil gaan met een ander. Te kieskeurig en 'niks is goed genoeg'. Daarnaast kan Maagd z'n gevoelens pas uiten als 'ie iemand écht vertrouwd. Maagd is een erg leuke en fijne partner met veel humor, maar Maagd zal veel meer tijd nodig hebben om romantisch te worden en zichzelf te openen naar de ander toe.
Workaholic
Maagd is een totale workaholic. Of Maagd nu in z'n eigen bedrijf werkt of voor iemand anders: dit is een heel belangrijk punt in het leven van Maagd. Het geeft structuur aan de dag en ritme aan de week.
Maagd zet stappen met zekerheid
Maagd is geen sterrenbeeld dat veel risico's neemt. Zelfs als 'ie risico's neemt, zal Maagd eerst voor een (ingebouwde) veiligheid zorgen. Wil je een extra paar ogen voor je scriptie, onderzoek of probleem? Maagd kan alles vanuit meerdere perspectieven bekijken en kan elk detail zien (juist dat detail dat anderen niet zien).
Gezondheid
Zoals je al eerder in dit stuk las, geeft Maagd om gezondheid op alle vlakken. En niet alleen om hun eigen gezondheid; ook om die van de mensen om hun heen. Wees je er wel van bewust dat je niet altijd iedereen kan redden, ook al doe je zo je best..
Het ego van Maagd
Maagd kan vechten met het eigen ego. Juist vanwege het perfectionisme en het 'goed willen doen', kunnen ze worden gekrenkt als iets niet goed genoeg is. Nergens voor nodig, lieve Maagd! Je doet het hartstikke goed.
Maagd en jaloezie
Maagd kan jaloers zijn, vooral tegenover personen van wie 'ie houdt. Of nouja, jaloers is misschien niet het juiste woord. Het is meer het bang zijn om iemand kwijt te raken. Een stukje onzekerheid vanuit Maagd zelf. Is dat eenmaal overwonnen en is er een vertrouwensband, dan valt dit stuk volledig weg.
Lees ook:
Shop Maagd items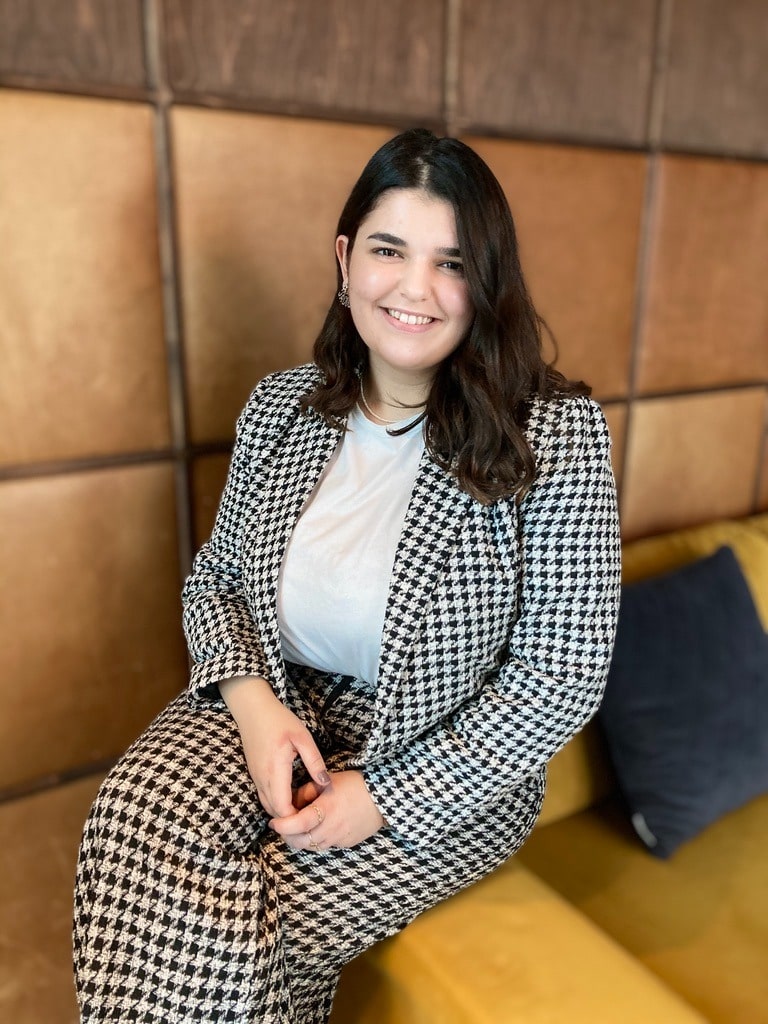 • Elçin Çoraklar • Brede interesse in astrologie en spiritualiteit • Als HSP'er heeft ze haar klachten leren omzetten in krachten • Leeft met de maan • Mediteert graag, heeft altijd wel een gepaste edelsteen bij zich en houdt zich graag bezig met zelfbewustzijn •