Twinflame expert Natasja van Twinflame Rollercoaster Life heeft het boek Leven in 5D van Maureen J. St. Germain gelezen. Is het een aanrader? Lees hier haar review!
Gratis healings en meditaties beluisteren? Abonneer je dan op het VolleMaanKalender YouTube-kanaal!
Wat is 5D?
Allereerst: wat is 5D eigenlijk? Met 5D wordt de vijfde dimensie bedoeld. In deze dimensie bestaat er alleen maar licht en liefde. Het is een staat van totale balans, waarin je volledig kunt vertrouwen op je innerlijke bron. Hoe jij op de wereld reageert is onafhankelijk van hoe anderen op jou reageren – je bent vrij van angst en kunt volledig zijn. De mensheid is aan het verschuiven van de derde naar de vijfde dimensie. Deze grote transformatie is het liefdevolle antwoord op de onrustige tijd waarin we leven. Dit boek van Maureen is dan ook erg welkom!
Leven in 5D boek
Auteur Maureen J. St. Germain deelt in Leven in 5D haar kennis, oefeningen en haar channelings (die ik zelf echt fantastisch vond, omdat zij ook werkt met de Akasha Kronieken). Zo leer je over de vele hulpmiddelen en snelkoppelingen om je inzicht te geven in je gedrag en je omstandigheden. Ook legt ze uit hoe de vooruitgang die je hebt gemaakt richting 5D eruit ziet, hoe je je steeds verder los kunt maken van de 3D-werkelijkheid en hoe je vanuit de vijfde dimensie kunt blijven opereren.
'Creëer een nieuwe realiteit en help anderen omhoog'
Inhoud
Het boek bestaat uit 207 pagina's: twaalf hoofdstukken, twee appendixen (A en B) en een uitgebreid proloog. Wanneer je het boek openslaat is één van de allereerste bladzijden onderstaand stukje tekst. Ik vond dit zelf heel mooi en pakkend, want je weet (en voelt) dan meteen al of dit boek wel of niet iets voor jou is, of dat je nog even mag/moet wachten met het lezen. Dit boek komt op je pad wanneer jij het nodig hebt en er klaar voor bent. Net zoals jij deze review nu leest en wordt aangetrokken tot dit boek.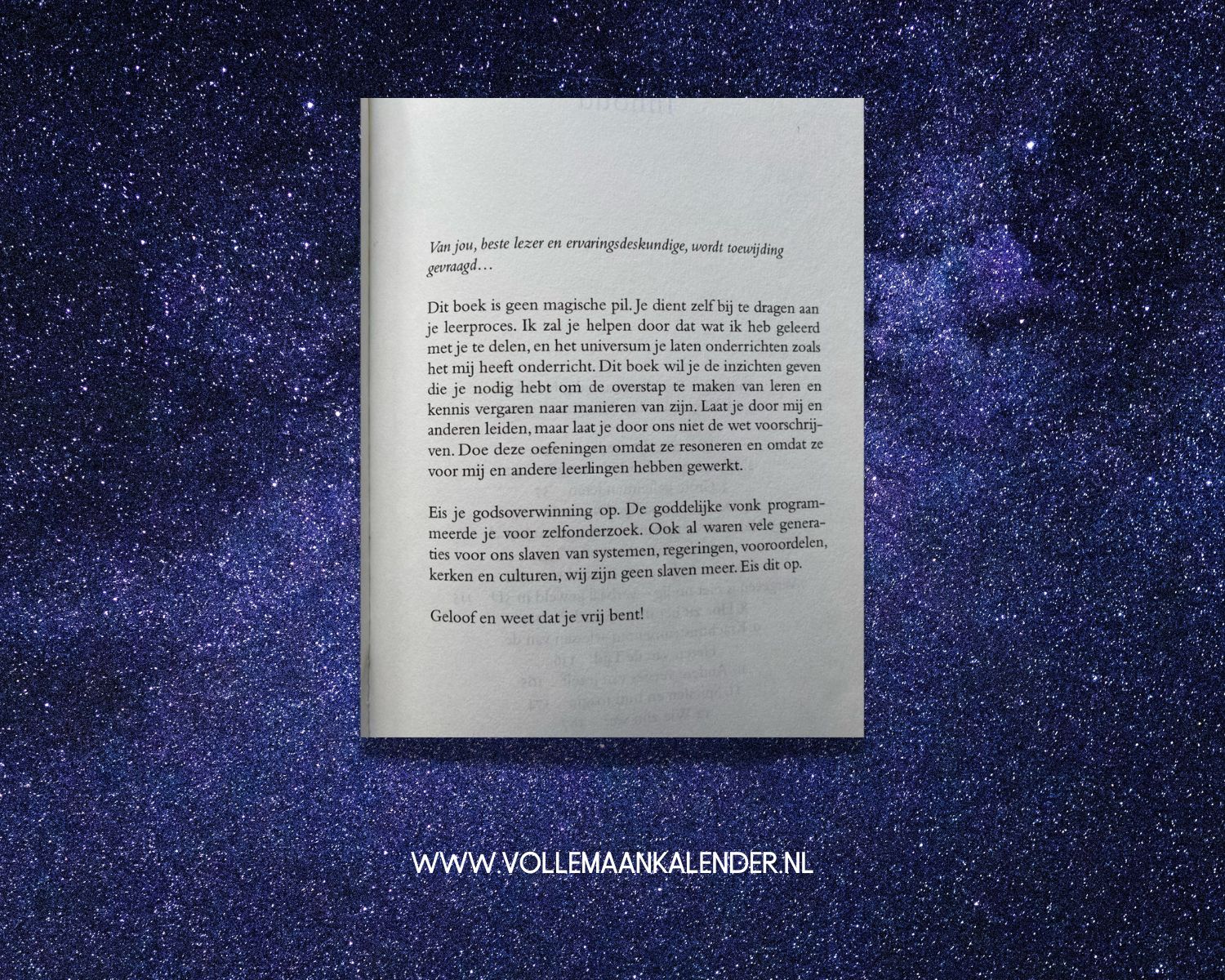 Oefeningen
Zoals Maureen in de introductie al beschrijft staan er een aantal oefeningen in het boek. In hoofdstuk 3 (Grote geheimen leren) vind je een oefening 'De Aartsengel Michaël zuiveringsoefening'. Dit is een hele mooie oefening om jezelf en je energieveld te zuiveren. Verder werd ik in het boek aangetrokken tot de 'Covelien meditatie' op bladzijde 111 in hoofdstuk 6 (Meer krachtcentra versterken) en vind je in hoofdstuk 11 (Spiralen en hun magie) een 'Spiral Chakra' meditatie. Dit zijn slechts een aantal voorbeelden van de vele praktische oefeningen, waarmee je eigenlijk direct aan de slag kunt.
Naast dat er wordt verwezen naar het boek 'Ontwaken in 5D' verwijst Maureen ook naar haar boek 'Beyond the Flower of Life', waardoor je daar waarschijnlijk (net als ik) tijdens het lezen van het boek ook hier weer nieuwsgierig naar wordt.
Sneak peek
Zie hieronder een klein stukje tekst van bladzijde 20. Elke channeling uit dit boek wordt aangegeven met een datum. Onderstaande channeling is verkregen op 25 juni 2020.
'Je bent een magiër. Je beschikt over innerlijke kracht en je bent je bewust van het feit dat je over deze kracht beschikt en dat je een verschil kunt maken. Misschien denk je dat je bepaalde dingen moet doen. Natuurlijk zijn er redenen waarom je in bepaalde situaties meegaand dient te zijn. Je bent dan niet meegaand omdat je dat moet zijn, maar omdat je weet dat je anders ongewilde aandacht zult trekken, of omdat je vanuit een ander standpunt liefde wilt inzetten om de strijd te ontwapenen.'
Review
Leven in 5D is een vervolg op Ontwaken in 5D, het eerste boek van auteur Maureen J. St. Germain. In haar proloog geeft ze aan dat het niet per definitie nodig is om het eerste boek te lezen, maar nu ik zelf dit boek gelezen heb, ben ik toch wel benieuwd naar het eerste boek.
Dit boek lees je niet eventjes weg. Er staan meerdere meditaties en oefeningen in, dus je gaat echt zelf aan de slag. Voor de verwerking van dit boek en het integreren van de kennis in je leven mag je gerust de tijd nemen.
Kortom: in dit boek word je meegenomen door Maureen in de wereld van 5D en kan je dit boek zien als een 'tool', een soort van handleiding, om hier kennis mee te maken. Dit boek (ben ik heilig van overtuigd) komt op je pad, zoals ik al eerder zei, wanneer je hier klaar voor bent.
Bekijk ook de foto's voor een impressie van het boek.
Titel: Leven in 5D
Auteur: Maureen J. St. Germain
Prijs: €22,50
Uitgever: Uitgeverij AnkhHermes
ISBN: 9789020219227
Lees ook: Eros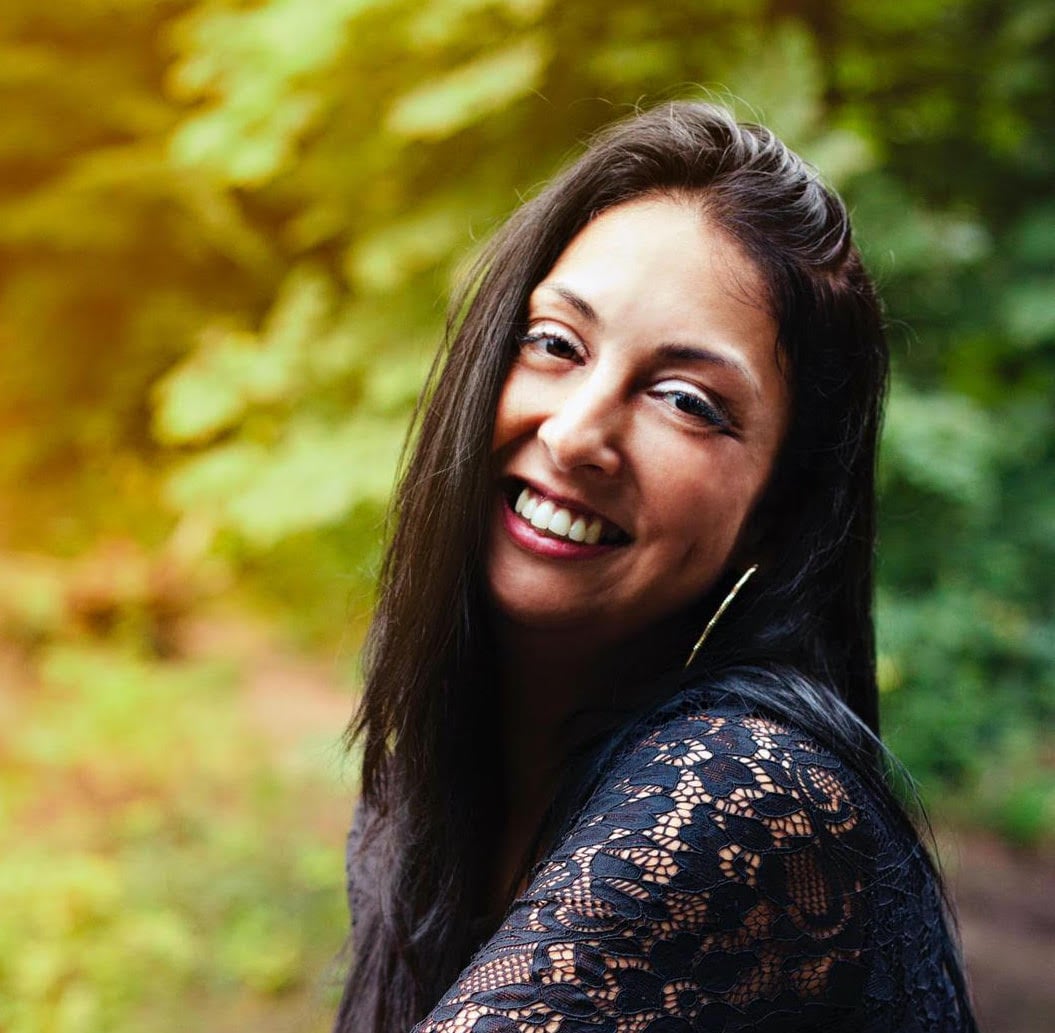 • Natasja Aaldering • Woont samen met haar kat Pip • Zit inmiddels al acht jaar in het tweelingzielenproces • Schrijft, doet readingen en kaartleggingen en praat hierover vanuit haar eigen bedrijf Twinflame Rollercoaster Life • Podcast op Spotify • Voor VolleMaanKalender.nl schrijft ze voornamelijk over tweelingzielen en het tweelingzielenproces •