Niet alleen voor volwassenen, maar ook voor kinderen is de zomer een fijne periode. Lekker buiten spelen, ijsjes eten, watergevechten en in de vakantieperiode wat later naar bed. Maar in de zomer hebben we ook vaak last van muggen en een muggenbult is bij een baby of klein kindje net wat zieliger dan bij ons. Muggenbulten bij kinderen voorkomen we liever, zeker bij kleine kinderen. Om muggen weg te houden bij kinderen zijn etherische oliën een fijne en natuurlijke ondersteuning.
Gratis healings en meditaties beluisteren? Abonneer je dan op het VolleMaanKalender YouTube-kanaal!
Etherische oliën zijn natuurlijke plantextracten en worden gewonnen uit diverse planten, bloemen, bomen, vruchten en kruiden. De oliën worden ook wel de levenssap van een plant genoemd en iedere plant (en de bijbehorende etherische olie) heeft z'n eigen specifieke werking.
Lees ook: Wat is aromatherapie?
Op een natuurlijke manier muggen op afstand houden
Etherische oliën zijn een effectief middel om muggen en andere insecten bij jouw kindje weg te houden. Echter zijn er dan wel een aantal dingen waar je rekening mee moet houden, niet alle etherische oliën zijn namelijk geschikt voor baby's en kleine kinderen. Daarnaast moet er ook altijd rekening gehouden worden met de juiste dosering. Hoewel etherische oliën over het algemeen 100% natuurzuiver zijn (dus zonder synthetische toevoegingen), zijn de oliën ook zeer geconcentreerd.
Etherische oliën kunnen dus goed ingezet worden om muggen op afstand te houden bij jouw kindje. Voor kleine kinderen (vanaf 6 maanden) kun je dan denken aan de volgende oliën:
Lavendel: Muggen houden niet van Lavendel. Door de ontspannende werking van Lavendel is het een win-winsituatie in de kinderkamer.
Citronella: Citronella staat bekend om muggen en andere insecten op afstand te houden, dit is ook een fijne olie om muggen weg te houden bij kinderen.
Geranium: Geranium is een stuk sterker qua geur, maar ook dat is een geur die muggen niet fijn vinden.
Kruizemunt: Muggen houden ook niet van munt. Aangezien Pepermunt etherische olie voor kleine kinderen veel te heftig is, adviseren wij altijd om voor Kruizemunt olie te kiezen. Hou er rekening mee dat dit een stimulerende olie is, dus deze raden we niet aan in de kinderkamer.
Groene Muskiet Junior: Speciaal voor kinderen vanaf 6 maanden heeft De Groene Linde een etherische olie gemaakt om muggen op afstand te houden. In deze olie is rekening gehouden met etherische oliën die veilig zijn voor kleine kinderen en daarnaast is de concentratie aan etherische oliën een stukje lager. De Groene Muskiet Junior is een combinatie van Citronella, Cederhout, Geranium en Tea Tree.
Hoe gebruik je etherische oliën tegen muggen?
De Groene Muskiet Junior is een fijne etherische olie om muggen en andere insecten op afstand te houden. Deze is verkrijgbaar in een etherische olie, een roll-on (gemengd met Jojoba olie) en een Body- en Roomspray.
Etherische olie: De etherische olie kun je gebruiken in een diffuser. Zet de diffuser een half uurtje voor het slapen aan in de babykamer of kinderkamer. Laat de deur dan open, zodat alle muggen de kamer kunnen verlaten. Wanneer jouw kindje naar bed gaat, zet je de diffuser weer uit. Eventueel kun je ook twee à drie druppels etherische olie druppelen op een wattenschijfje en het wattenschijfje onder de matrashoes leggen. Let op: Etherische oliën mogen nooit puur op de huid gebruikt worden!
Roll-on: Aangezien etherische oliën zeer geconcentreerd zijn, mogen deze nooit puur op de huid gebruikt worden. De roll-on is al verdund met een Jojoba olie. Deze kun je op de huid van je kindje rollen en zo muggen op afstand houden.
Body- en Roomspray: De spray is ideaal om te sprayen in de kinderkamer. Ook kan de spray worden gebruikt als bodyspray.
Oeps! Toch geprikt?
Toch geprikt? De Itsy Bitsy Junior is een roll-on special gemaakt voor alle kleintjes die last hebben van muggenbulten en andere insectenbeten. Deze is overigens ook fijn om te gebruiken bij jeuk en pijn van brandnetels.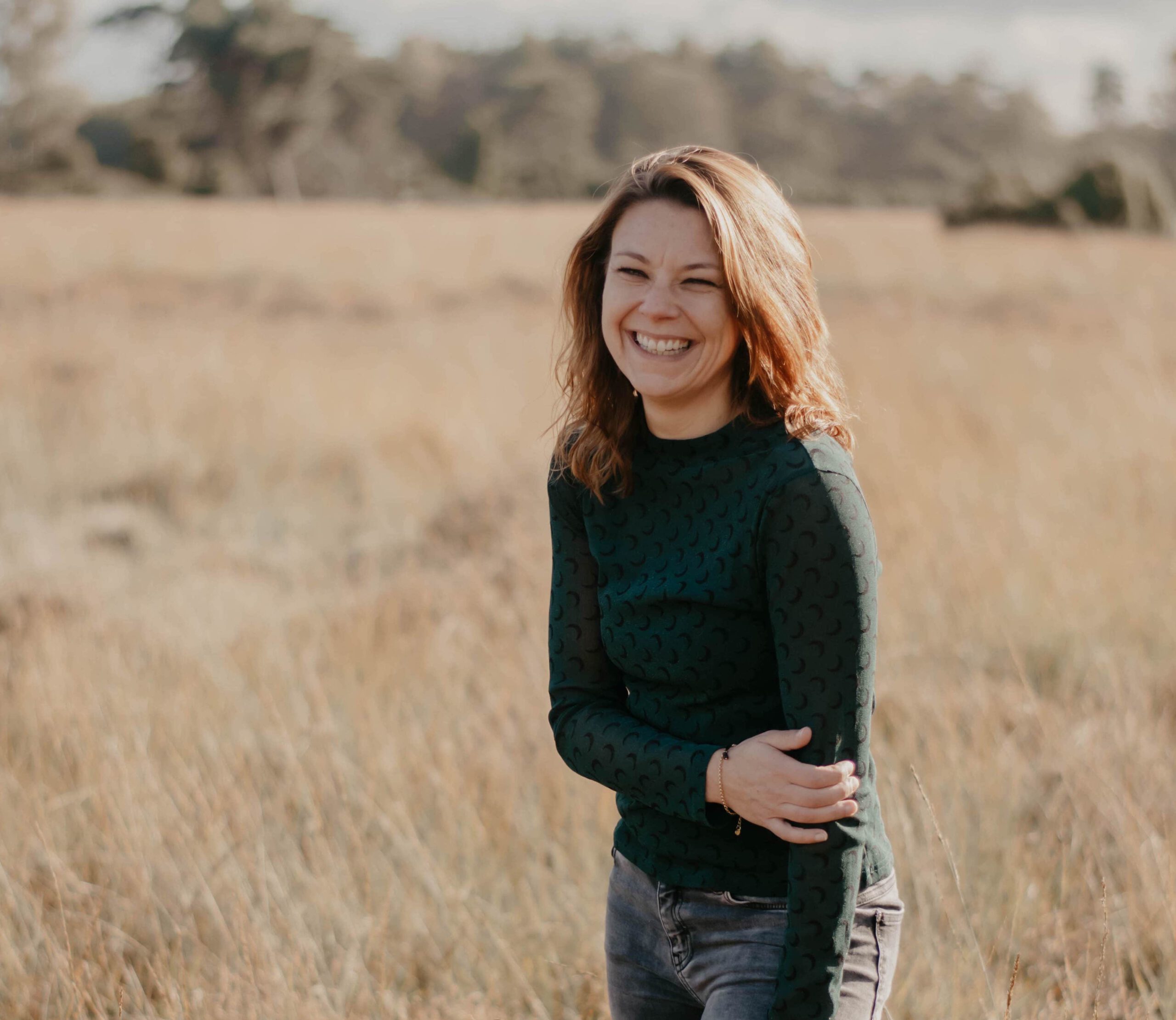 • Maud Wiefferink • Owner bij PURE by Me, een webshop met aromadiffusers en etherische oliën • Dol op de kracht van de natuur • Coacht en begeleidt vrouwen op een holistische manier bij meer rust, ontspanning en balans • Nuchtere tukker, maar dol op spiritualiteit • Verslaafd aan M&M's •