Ensō wordt ook wel de zen cirkel genoemd. Dit symbool komt uit de Oosterse spiritualiteit. Ensō symboliseert veel dingen, waaronder kracht en de schoonheid van imperfectie. Lees hier over de spirituele betekenis van Ensō!
Gratis healings en meditaties beluisteren? Abonneer je dan op het VolleMaanKalender YouTube-kanaal!
De spirituele betekenis van Ensō draait om verbinding, het loslaten (van verwachtingen) en de schoonheid in imperfectie. Het wordt ook wel de cirkel van samenhang en samenzijn genoemd. Het gaat om 'volledig' zijn, maar toch ruimte laten. En om verlichting en vrij zijn.
Één penseelstreek
Traditioneel wordt deze zen cirkel getekend met slechts één penseelstreek. De techniek is afkomstig uit de Japanse kalligrafie. Het tekenen van een Ensō maakt deel uit van een boeddhistische meditatiebeoefening die erop gericht is het lichaam te laten creëren door de geest tot rust te brengen. Het tekenen van de Ensō (in één penseelstreek) symboliseert een moment waarop het lichaam en de geest vrij zijn om simpelweg te creëren.
Omdat de Ensō met één penseelstreek wordt getekend, is er geen mogelijkheid om deze achteraf te wijzigen of aan te passen. Het mooie hiervan is dat het dus echt gericht is op het moment waarop het is gemaakt, en de imperfectie die daarbij aanwezig is. Want juist die onvolkomenheden, de 'afwijkingen', maken de Ensō mooi. Er is een Japans woord dat de ontkenning van perfectie betekent: Fukinsei. Door onregelmatigheden en asymmetrie in evenwicht te brengen, kan je een compositie creëren die iets echt unieks en perfect onvolmaakt weergeeft.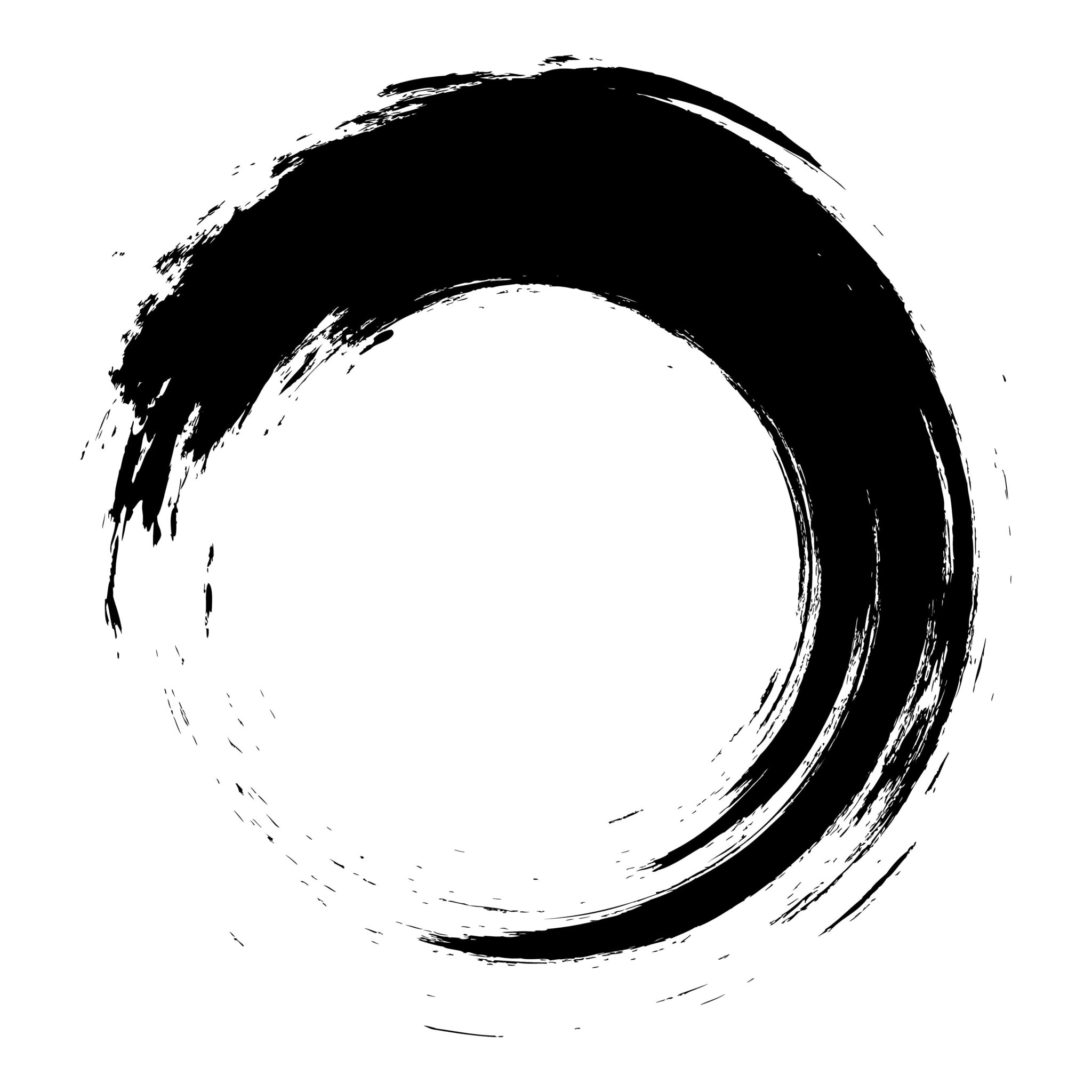 Spirituele betekenis Ensō
Ensō symboliseert je diepste en meest authentieke zelf. Omdat je geest en lichaam vrij zijn en in het moment creëren, wordt in het boeddhisme aangenomen dat je als tekenaar jezelf volledig blootgeeft bij het tekenen van deze zen cirkel. De spirituele betekenis heeft hier mee te maken. De onvolmaaktheid (of imperfectie) van de Ensō laat zien dat alles draait om het omarmen van wie je werkelijk bent. En dat je tevreden mag zijn met wat je hebt en wat er is. En ook dat je juist níet moet doen wat een ander wil, of wat je dénkt dat anderen van je willen.
Daarnaast staat de Ensō spiritueel symbool voor het deel uitmaken van een universum dat onvolmaakt mooi is. En dat onze verbinding met elkaar de kracht van de mensheid is.
Ensō bij je dragen
Als je de Ensō als symbool bij je draagt, kan dat je eraan herinneren dat je alles al hebt wat je nodig hebt om je doelen in het leven te bereiken en dat er grote schoonheid schuilt in alles wat onvolmaakt is.
• Nadi Zoetebier • The future belongs to those who believe in the beauty of their dreams 🙏 • Eigenaar van VolleMaanKalender.nl, liefhebber van astrologie en spiritualiteit • Moeder van zoontje Jae '21 • Energetisch Therapeut in opleiding •