Van circa 21 maart tot 21 april staat de zon in Ram. Dit vurige teken is enthousiast én kan soms heel onvoorspelbaar zijn. Benieuwd naar de 10 kenmerken van sterrenbeeld Ram? Lees dan verder!
Gratis healings en meditaties beluisteren? Abonneer je dan op het VolleMaanKalender YouTube-kanaal!
Element: Vuur
Heersende Planeet: Mars
Kwaliteit: Kardinaal
Edelstenen: Aquamarijn, Granaat, Zonnesteen en Robijn
Geluksgetal: 9
Geluksdag: dinsdag
Tegenovergestelde teken: Weegschaal
Een Ram durft
Ram staat bekend om zijn moed. Hij is niet snel ergens bang voor. Als er iets is waarvan je ze hebt verteld dat ze het niet kunnen doen, denk dan nog eens goed na, want er is niets dat een Ram niet kan doen. Ram is nergens bang voor. En anders doen ze alsof: fake it 'till you make it!
Ram is koppig
Een Ram wil tot het einde gaan. Oh ja, een Ram wil ook altijd z'n zin krijgen. Dat maakt Ram koppig. Ze kunnen deze eigenschappen ook op een positieve manier gebruiken, gelukkig. Als ze iets willen, gaan ze door tot ze het kunnen krijgen of tot het gelukt is!
Ram in de liefde
Ram is speels en avontuurlijk in de liefde. Met hun enthousiaste karakter en assertieve houding kunnen ze vlot handelen en de eerste stap zetten zonder na te denken. Voor hen komt actie voor gedachte. Ram kan jouw grenzen verleggen en samen kun je een vurige relatie hebben die niet verveelt.
Altijd positief
De energie van een Ram-teken raakt niet snel op. Ze staan erom bekend altijd te glimlachen. De Ram-energie voel je al bij binnenkomst; het verhoogt meteen de energie in een ruimte. Uplifting!
Ram houdt van eerlijkheid
Een Ram hecht veel waarde aan eerlijkheid. Daarom kan een Ram ook niet goed liegen. Als je een Ram bent, kan deze eigenschap je in sommige situaties moeilijk maken, want hoe meer je probeert te liegen, hoe meer je jezelf weggeeft. De mensen om je heen kennen deze eigenschap heel goed en kunnen hier gebruik van maken.
Snel boos, maar…
Een Ram kan geen wrok koesteren. Ram wordt plotseling boos, maar toch eindigt die woede ook snel. Als je iets verkeerds hebt gedaan bij een Ram, volstaat het om hen oprecht je excuses aan te bieden.
Ram is behulpzaam en helpt je tot het einde
Ram staat bekend om z'n geweten. Een behulpzaam Ram-teken staat altijd klaar om te helpen. Als je vastzit, vertel het dan meteen aan een Ram die je ken; die zal alles voor je doen.
Ram en leiderschap
Een Ram staat bekend om zijn leiderskenmerk. Ram, het eerste teken van de dierenriem, loopt voorop.
'De ambitieuze strijder'
Een Ram is een gepassioneerd en ambitieus teken. Als je bijvoorbeeld een Ram-kind hebt en hij heeft een laag cijfer gehaald voor een toets, zal hij dit omzetten in ambitie en zijn best doen om de hoogste score te halen bij de volgende mogelijkheid. Een Ram wil altijd de beste zijn. Zeg dus nooit tegen een Ram-teken dat je het niet kunt, want hij zal alles-op-alles zetten en jou het tegendeel bewijzen.
Ram kan onvoorspelbaar zijn
Ram is onstabiel. Hij kan vijf minuten met je lachen, maar plotseling kan zijn gezicht nors of zijn humeur somber worden. Omdat ze een veranderlijke gemoedstoestand hebben, kunnen ze niet in de stabiele modus blijven, dus staan ze eigenlijk bekend om hun instabiliteit.
Shop Ram items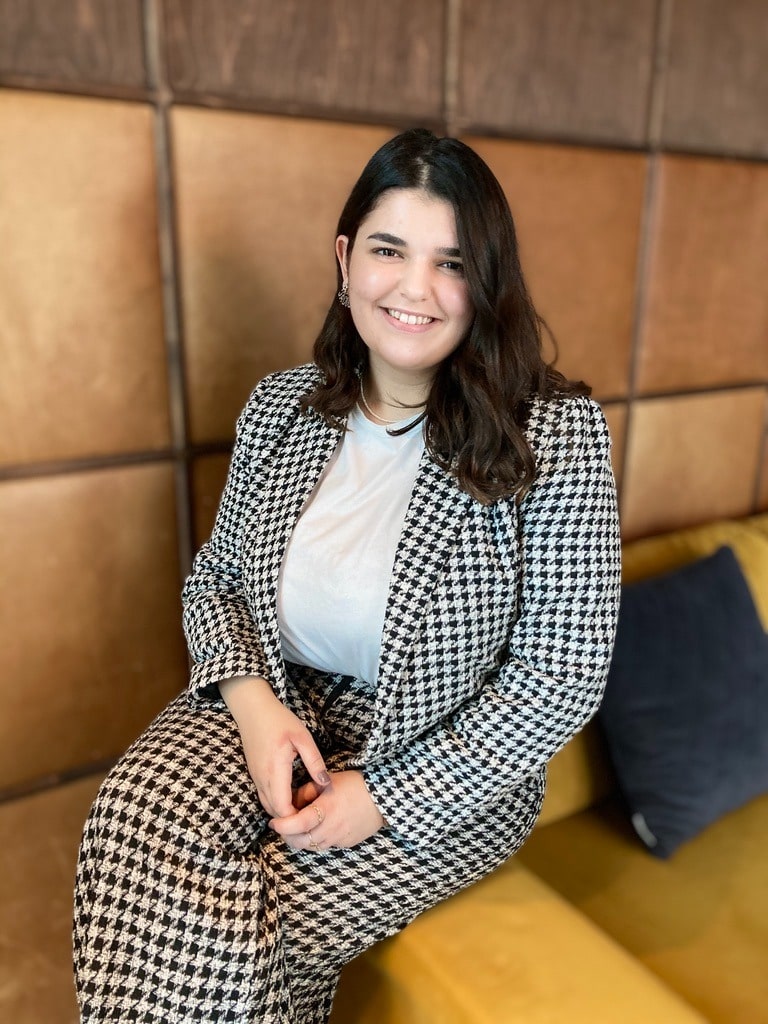 • Elçin Çoraklar • Brede interesse in astrologie en spiritualiteit • Als HSP'er heeft ze haar klachten leren omzetten in krachten • Leeft met de maan • Mediteert graag, heeft altijd wel een gepaste edelsteen bij zich en houdt zich graag bezig met zelfbewustzijn •