Ben je op zoek naar een praktische introductie tot de akasha kronieken? Dan is De Akasha kronieken – Made easy een goede keuze voor je. Dit boek vertelt je alles over deze 'oneindige wijsheid van het universum'. Lees hier onze review!
Gratis healings en meditaties beluisteren? Abonneer je dan op het VolleMaanKalender YouTube-kanaal!
Het boek Akasha kronieken bestaat uit 288 pagina's. Het is een paperback-variant op A5-formaat. De auteur is Sandra Anne Taylor, die ook onder andere The Akashic Tarot en Energy Oracle Cards op de markt bracht. 
De Akashakronieken worden ook wel kosmische bibliotheek, energetische bibliotheek of universele databank genoemd. Hier is alle informatie over je ziel opgeslagen: het verleden, heden en de toekomst over dit leven en al je vorige levens. De Akashakronieken kunnen je helpen je verleden te helen en ook de uitdagingen van je huidige leven beter aan te gaan. Ook kun je met behulp van het archief emotionele blokkades opheffen en antwoorden vinden op vragen over je toekomst.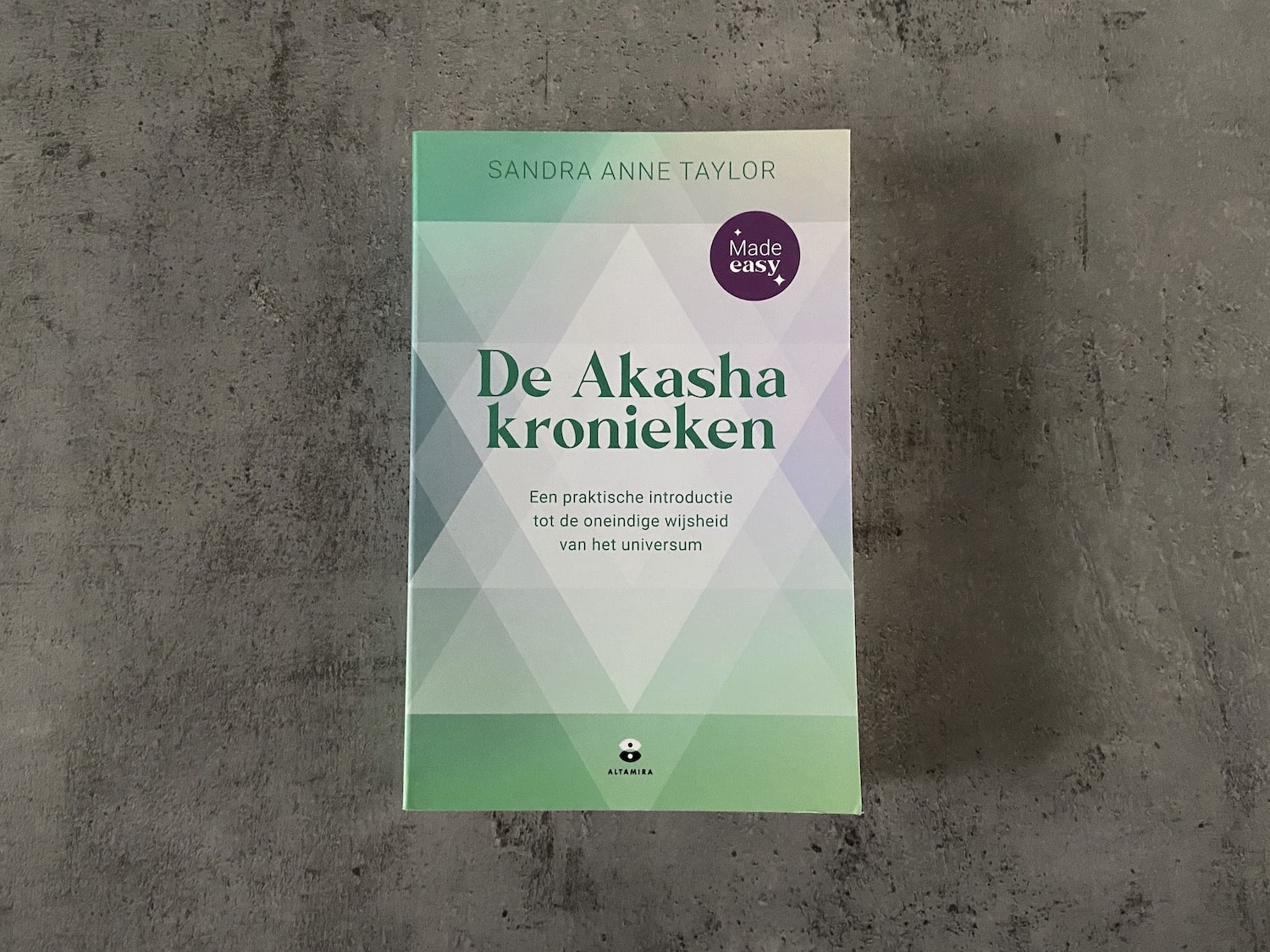 Inhoud
Het boek bestaat uit vier delen:
Wat zijn de Akashakronieken?
Alles over jou
Een universum van informatie en mogelijkheden
De kronieken eindigen nooit
Wat zijn de Akashakronieken?
In het eerste deel wordt ingegaan op wat Akashakronieken nou eigenlijk zijn. Akasha is het Sanskriet woord voor Akasa, dat 'hemel' of 'ethers' betekent. Akasa staat voor de oneindige uitgestrektheid van trillend bewustzijn waar alles deel van uitmaakt. Het is een 'hemelse bibliotheek' vol met informatie over alles. In dit deel vind je onder andere een ontspannende hartmeditatie, hoe je (oude) negatieve ervaringen kunt opruimen en
Alles over jou
In dit tweede deel leer je het heden met het verleden te verbinden. Het gaat hierbij om je ervaringen als kind (je innerlijke kind), maar ook om vorige levens die jouw ziel al heeft gehad. Je vindt hier allerlei praktische oefeningen om je eigen archief te openen en te ontdekken wat je (verre) verleden is en hoe dit invloed heeft op de dag van vandaag. Denk aan oefeningen waarbij je echt gaat kijken naar waar jij blij van wordt, maar ook daar waar jij weerstand bij voelt. Of zelf (chronische) lichamelijke klachten ervaart. Daarnaast duik je ook dieper in op je relaties en patronen die jij in je relaties tegenkomt. En nog veel meer. Kortom: alles over jou.
Een universum van informatie en mogelijkheden
Het huidige moment is het beste moment om iets te doen. Dat leer je in dit derde deel van De Akasha kronieken – Made easy. Het gaat om de kracht van een (hoge) energie, dat je daarbij ook hoge energie aantrekt. Dit heeft te maken met de Wet van Aantrekkingskracht. 'Je bewustzijn creëert je kronieken en je werkelijkheid', aldus auteur Sandra Anna Taylor. Zij koppelt de kennis van de Akashakronieken aan de Wet van Aantrekkingskracht. In haar ogen is het onlosmakelijk met elkaar verbonden. Jouw energie wordt immers vastgelegd, dus als jij je alleen maar richt op 'dat wat misgaat', dan komt dat ook zo in jouw persoonlijke kosmische bibliotheek te staan. En dan zul je het leven na leven doormaken. 
Daarom is een proces van healing ook laagje voor laagje; en daarom zijn trauma's vaak generaties lang aanwezig. Het wordt beschreven en als je er zelf niet iets in verandert, dan blijft het zo. Maar om het positief te draaien: je kunt hier dus zeker wat mee. En het feit dat je deze review leest en het boek overweegt aan te schaffen, is al een goede stap in de richting!
Daarom ook: er is een zijn een universum van informatie en mogelijkheden.
De kronieken eindigen nooit 
Akashakronieken bestaan in alle ruimte en tijd. Dus niet alleen in het verleden of in het heden, maar ook in de toekomst. Ze kunnen een blik geven op het potentieel dat voor je ligt. Met de nadruk op potentieel. Natuurlijk met de kanttekening dat niks in steen gebeiteld staat en dat de energie (die altijd kan veranderen) van alle betrokkenen leidend is. In dit hoofdstuk vind je een oefening 'De kronieken gebruiken om een mogelijke toekomst te zien'. En denk nog even terug aan die Wet van Aantrekkingskracht uit het vorige hoofdstuk. Dit werkt goed op de toekomst. Zet positieve toekomstbeelden van jezelf en je doelen in de kronieken.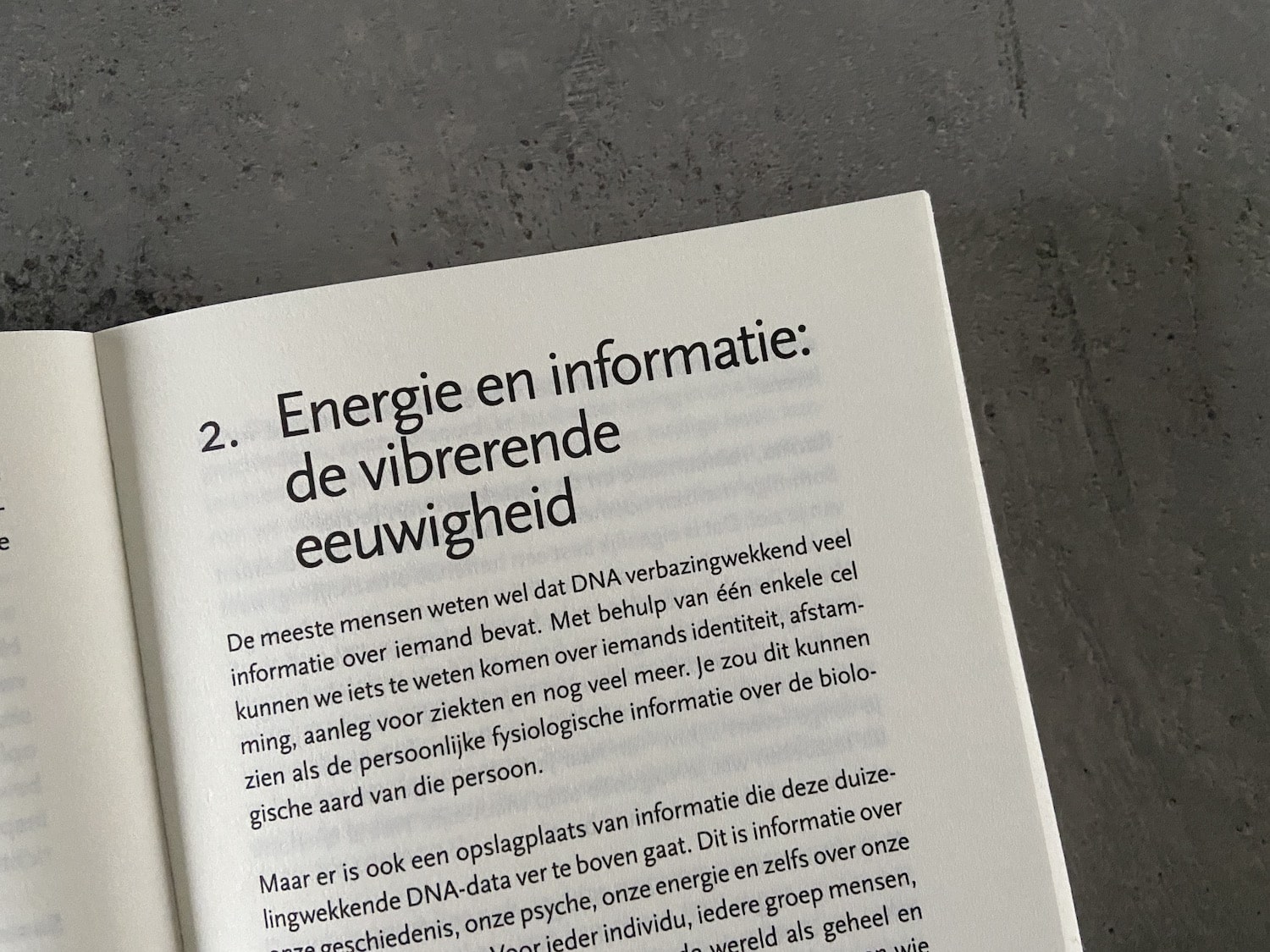 Review
Werken met de Akashakronieken kan in het begin nogal mysterieus zijn. Of eigenlijk; het is ook iets mysterieus. Maar dat is vooral omdat er nog niet zo héél veel informatie over te vinden is. Daarnaast is de informatie die er wél is vaak heel omslachtig of ingestoken op uitgebreide rituelen.
Sandra Anna Taylor, auteur van dit boek, doet dat met De Akasha kronieken – Made easy gelukkig niet. Het is een praktisch, laagdrempelig handboek om 1) te leren wat die Akashakronieken nou zijn en 2) hoe je je hiermee kunt werken. Dit boek helpt je daar namelijk bij door middel van informatie, oefeningen en technieken. 
En daarover gesproken… Heel fijn: naast de reguliere inhoudsopgave is er ook een 'lijst van oefeningen' te vinden. In die lijst vind je alle oefeningen uit het boek, met daarbij het paginanummer. Wil je dus alleen praktisch aan de slag, dan ga je naar deze speciale inhoudsopgave. Zo hoef je niet het hele boek door te zoeken.
• Nadi Zoetebier • The future belongs to those who believe in the beauty of their dreams 🙏 • Eigenaar van VolleMaanKalender.nl, liefhebber van astrologie en spiritualiteit • Moeder van zoontje Jae '21 • Energetisch Therapeut in opleiding •