Rituelen kunnen jou helpen om weer in contact te komen met jouw Divine Feminine. Gastredacteur Nadyura beschrijft in dit artikel een Divine Feminine bad ritueel voor jou!
Gratis healings en meditaties beluisteren? Abonneer je dan op het VolleMaanKalender YouTube-kanaal!
Wil je weten wat een Divine Feminine is? Lees dan eerst 'Hoe kom je meer in verbinding met je Divine Feminine?'.
Voor het Divine Feminine ritueel heb je het volgende nodig…
*Mocht je geen bad hebben, dan kan je ook gewoon een kom gebruiken en het ritueel zo uitvoeren. Onder de douche giet je het water van de kom over jezelf heen en ga je verder met stap 8.
Laat jouw bad vollopen met warm water, samen met de Himalaya zout.
Doe de Rozenkwarts edelsteen in het water.
Zet een sensueel muziekje op.
Meng de etherische rozenolie met een plantaardige basisolie, (volle) melk of room en doe het in het water (etherische olie kan je namelijk niet direct mengen met water).
Strooi de rozenblaadjes in het bad.
Steek de kaarsen aan.
Terwijl je in bad bent mediteer je voor 5-10 minuten.
Meng de rozenolie met de massageolie en masseer jouw borsten. De borsten zijn de vleugels van het hart. Echter, er worden in de borsten veel emoties opgeslagen. Terwijl je jouw borsten masseert kan je de volgende Goddess affirmaties opzeggen:

I am loved
I am magnetic
I honor the Divine Feminine within me
I am a powerful creator
I am admired for my unique beauty
The sacred energy within me is flourishing and driving me forward
I am magical and intuitive
I am brave and I follow my unique path of truth
I am sexy and sensual

Blaas de kaarsen uit als afsluiting van het ritueel.
Optioneel: maak een sensuele selfie van jezelf als een reminder van jouw commitment om te werken aan jouw Divine Feminine en zodat je kan zien hoe mooi en sensueel je bent. 🙂
Laat dit ritueel jou helpen herinneren dat je Divine Feminine bent en dat je als Divine Feminine de kracht hebt om alles wat het leven jou stuurt te transformeren in lessen. Wees moedig en durf risico's te nemen richting wat je echt wilt in het leven. Als je jouw Inner Goddess jou laat begeleiden op jouw pad, zul je zien dat je door het leven kan gaan met kracht, elegantie en sierlijkheid.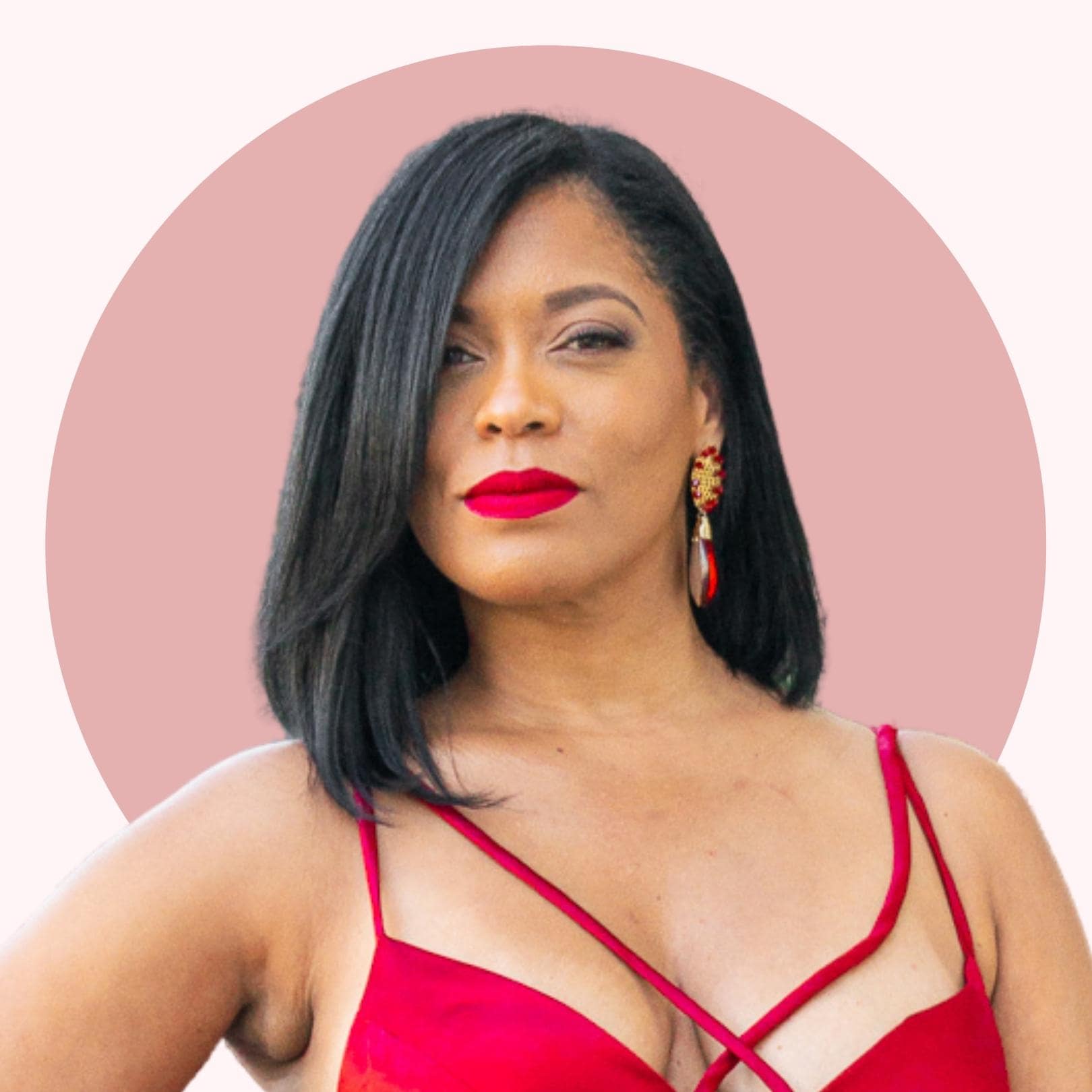 • Nadyura Navarro • Moeder van 3 • Divine Feminine expert en jurist • Creator van de Sensual Goddess Academy waarmee ze vrouwen helpt om in hun Divine Feminine Power te staan • Gespecialiseerd in vrouwelijke sensualiteit • Binnenkort begint haar challenge 'Vanuit sensualiteit manifesteren' •