Ken je dat gevoel aan het eind van de dag dat je helemaal kapot bent? Moe, stijve schouders, een tollend hoofd van alles wat je hebt gedaan. En je moet nog zo veel: koken, opruimen, misschien kinderen halen en op tijd in bed krijgen, sociale afspraken, het liefst nog even sporten en ook nog even tijd voor Netflix of dat fijne boek. Met deze oefening creëer je meer ademruimte in je dag!
Gratis healings en meditaties beluisteren? Abonneer je dan op het VolleMaanKalender YouTube-kanaal!
Jij als hard werkende professional verdient het om je goed te voelen. Om lekker in je vel te zitten en ondertussen optimaal te presteren en het beste van jezelf te laten zien. Op je werk en thuis.
Maar hoe dan?!?
Veel te vaak lopen wij onszelf 'voorbij'. Proberen we alle ballen in de lucht te houden en ondertussen de kwaliteit te leveren die we zelf wensen te zien. Of we nu full time ouder zijn, een baan hebben, wel of geen kinderen hebben. Er wordt van alle kanten zo veel van ons gevraagd!
Hoe ga jij daar mee om? Ga je harder lopen als er meer van je gevraagd wordt? Of doe je juist een stapje terug en weet jij je grenzen aan te geven?
Zelf ben ik zeker iemand die automatisch in de eerste categorie viel. Ik probeerde alle gaten dicht te lopen, nog harder te werken, nog meer uit mezelf te halen en uiteindelijk ten koste van mijzelf…
Resultaat: burn-out op mijn 22e.
Gepaard gaande met fysieke, emotionele en mentale klachten die ik al veel te lang had genegeerd en die niet meer herstelden na een avond of een weekend. Stijve schouders, zere handen en armen en een veel te vol hoofd. Ik had moeite om te concentreren. Ik was moe, uitgeput en voelde me afgestompt. Fysiek, emotioneel en mentaal. Van buitenaf ging het nog prima met me, maar van binnen schreeuwde ik om hulp!
De vraag was: waar vind ik die?!
Na een lange zoektocht van ruim 5 jaar met ups en downs, met dingen die een beetje hielpen zoals yoga en meditatie en dingen die mij niet hielpen zoals artsen die zeiden 'met de pijn moet je leren leven', heb ik iets gevonden wat mij in 2 weken tijd uit die staat van burn-out heeft geblazen! Iets dat tot op celniveau doorwerkte en waarvoor ik eeuwig dankbaar ben dat ik het heb gevonden:
Ademwerk
Tijdens een intuïtieve reis naar Indonesië zeven jaar geleden begon dit werk voor mij en het heeft mij nooit meer los gelaten. Tijdens de twee-weekse intensieve training die ik daar heb gevolgd heb ik kennis gemaakt met meerdere typen ademwerk (net als in de yoga zijn er nogal wat – lees daar meer over in dit artikel 'Wat je moet weten over ademwerk').
Ik voelde me herboren, met zo veel vertrouwen, mijn lichaam voelde weer zachter en soepeler aan. Ik voelde me emotioneel en mentaal opgeladen, voelde veel meer rust en ik kon de wereld aan.
En toen kwam ik thuis en ging ik weer aan het werk. En verviel ik al snel weer in oude patronen van gaten dichtlopen en mezelf voorbij rennen…
De jaren daarna kenmerkten zicht door drukke periodes van werk afgewisseld met opleiding retreats in Biodynamic Breathwork and Trauma Release System, waarin ik kon opladen en me verder verdiepen in ademwerk.
De grote vraag voor mij bleef wel, hoe kan ik dit ademwerk beter integreren in mijn dagelijkse bezigheden, zodat ik me elke dag vitaal voel, met genoeg energie, rust en focus om de beste versie van mezelf te zijn, in mijn werk en thuis?
Na jaren van experimenteren ben ik erachter dat het nemen (en mezelf gunnen) van korte pauzes om mijn zenuwstelsel de kans te geven te herstellen cruciaal is gedurende de werkdag. Om te leren luisteren naar mijn adem en mijn lichaam en wat die mij vertellen. En om grenzen te stellen.
Oefening: Op adem komen
Een super simpele oefening die je hiervoor kan doen om even terug bij jezelf te komen van slechts 2 minuten gaat als volgt:
Zet een wekker/timer voor twee minuten
Geef jezelf toestemming deze twee minuten helemaal voor jezelf te nemen, zonder afleiding
Ga lekker zitten
Sluit je ogen
Breng je aandacht naar je adem en voel waar in je lichaam je adem naartoe gaat zonder dat je dat hoeft te veranderen
Voel de sensaties in je lichaam zonder dat je iets hoeft te veranderen
Adem rustig door tot je wekker gaat
That's it! Probeer maar hoe effectief dat is en hoe jij je voelt na twee minuten! Deel het in de comments, sharing is caring 😊.
Wil je meer weten over hoe jij de kracht van je adem in kan zetten in je dagelijkse leven en je werk? Check de details van de training en schrijf je in voor de wachtlijst. Dan ben jij er als eerste bij wanneer de gloednieuwe training 'Ademruimte in je werk' binnenkort online gaat!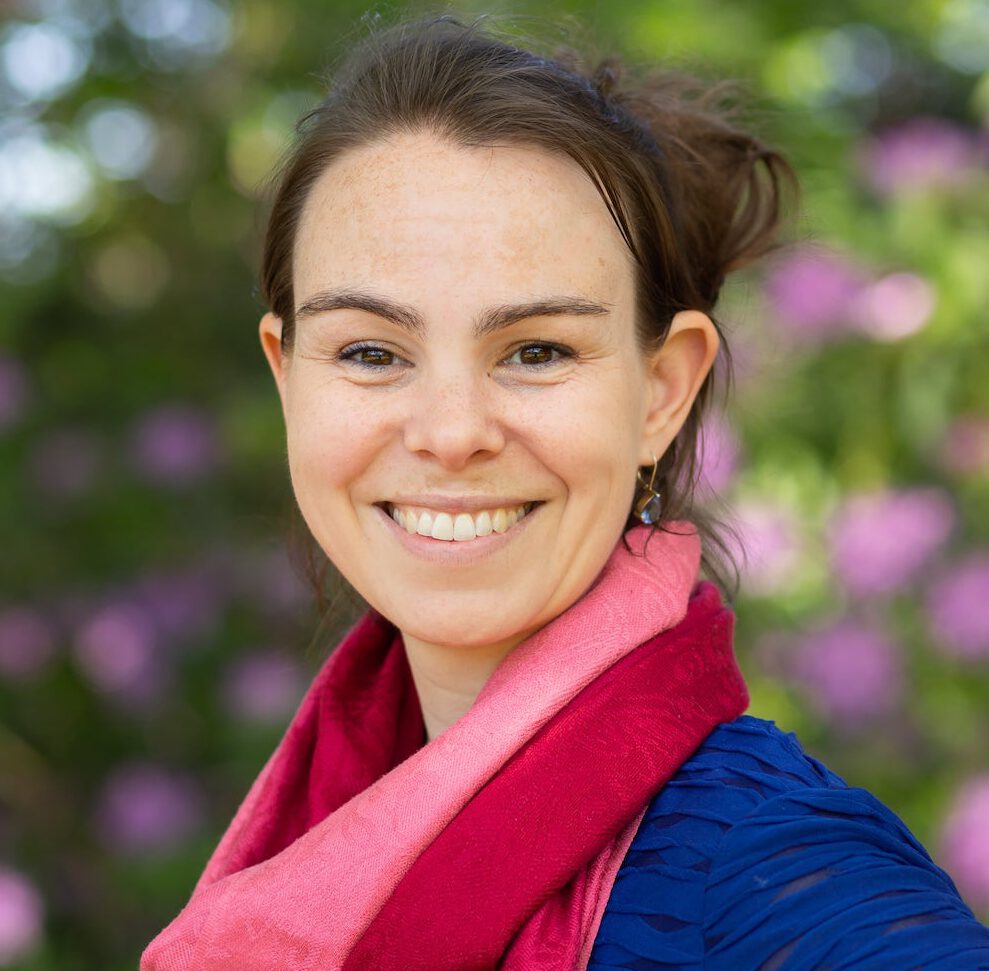 • Lisanne van Niekerk • Take a breath and enjoy your unique path • Ademfacilitator, coach en trainer • Gepassioneerd om leiders van de toekomst te helpen hun volle potentie te gebruiken • Eigenaresse van BreathWork: geeft ademtrainingen voor bedrijven en individuele Biodynamic Breathwork and Trauma Release trajecten • Vindt inspiratie in de natuur • Schrijft over de kracht van adem en hoe je die toe kan passen in jouw leven voor meer welzijn •