Momenten die je bewust aan jezelf besteedt is de beste vorm van zelfliefde die er is. Selfcare is belangrijk! In dit artikel deelt gastredacteur Elçin vijf zelfliefde rituelen om vandaag nog te doen.
Gratis healings en meditaties beluisteren? Abonneer je dan op het VolleMaanKalender YouTube-kanaal!
Een fijn ochtendritueel
Een ochtendroutine hebben zorgt ervoor dat je meer gefocust op de dag bent, omdat je de dag rustig begint. Creëer een fijne ochtendroutine waarin je een moment neemt om te zitten op een comfortabele plek. Kies ervoor om te mediteren, doe ademhalingsoefeningen of lees een paar bladzijdes uit je favoriete comfort book. Schrijven kan ook; leg je dankbaarheid vast in je journal. Het maakt niet uit wat je doet, maar kies voor een ritueel wat jou tot rust brengt. Laat je telefoon nog even links liggen en focus je op het nu.
Sta op met een intentie
Stel voor jezelf elke ochtend een nieuwe intentie op. Dat hoeft niet zo ingewikkeld te zijn. Een intentie kan zijn: 'Vandaag wil ik drie complimenten uitdelen aan mensen die ik niet ken.' Of: 'Vandaag wil ik mezelf in de watten leggen'. Door een intentie op te stellen zal je je dag veel waardevoller doorbrengen en kun je er in de avond op terugblikken. Hou je van journallen? Schrijf er 's avonds over. Wat heeft de intentie van de dag jou gebracht en hoe voel je je?
Mediteren
Je hoeft maar vijf minuten van je dag te besteden aan meditatie en je zal de impact op je dagelijkse leven merken. Maak contact met je lichaam en luister naar je ademhaling. Je kunt apps gebruiken die jou door een meditatie begeleiden. Het belangrijkste is om jezelf voor en na de meditaties af te vragen: 'Hoe voel ik me voor de meditatie?' en 'Hoe voel ik me na de meditatie?'.
Leer 'nee' zeggen
Door vaker 'nee' te zeggen tegen anderen, zeg je meer 'ja' tegen jezelf. Door voor anderen dingen te doen waar je eigenlijk geen zin in hebt, loop je over jezelf heen. Anderen pleasen is het laatste wat je gelukkig zal maken. Begin vandaag nog met deze grote stap en gun jezelf meer zelfliefde!
Douchemoment met je favoriete producten
Zit je even niet lekker in je vel of heb je te veel aan je hoofd? Stap in de douche met je favoriete producten, steek een lekker geurkaarsje aan en speel je favoriete playlist af. Het zal je gelijk meer rust geven. Voel het warme water dat over je lichaam glijdt en stel je voor dat al je negatieve energie met het water wegstroomt. Het zal je goed doen en je zal in contact komen met je lichaam.
Heb jij nog tips voor zelfliefde rituelen? Deel ze in de comments!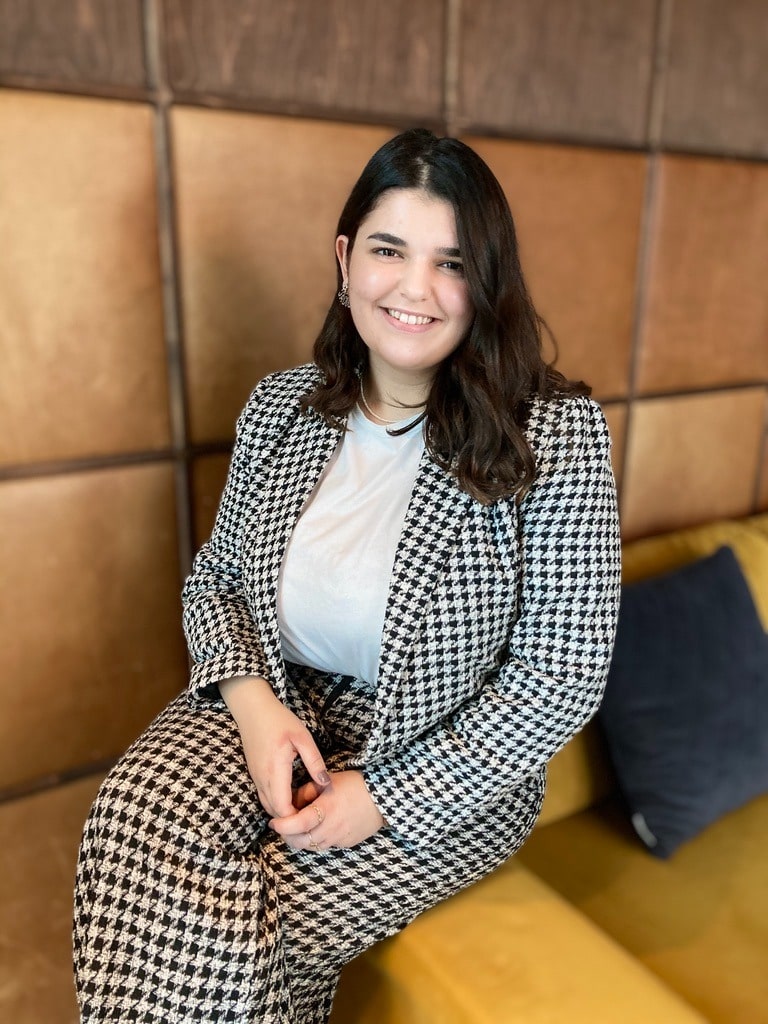 • Elçin Çoraklar • Brede interesse in astrologie en spiritualiteit • Als HSP'er heeft ze haar klachten leren omzetten in krachten • Leeft met de maan • Mediteert graag, heeft altijd wel een gepaste edelsteen bij zich en houdt zich graag bezig met zelfbewustzijn •