'Hé, relax!'. Het is iets wat we tegen elkaar zeggen en we horen anderen het tegen ons zeggen, maar doen we het ook echt? Ontspannen we dan ook? En zo ja, hoe diep ontspannen we dan? In dit column van gastredacteur Lisanne lees je over ontspannen in het onbekende…
Gratis healings en meditaties beluisteren? Abonneer je dan op het VolleMaanKalender YouTube-kanaal!
Als iemand 'Hé, relax!' tegen me zegt, word ik me er meestal van bewust hoe gespannen ik eigenlijk ben. Mijn schouders hoog, mijn kaken stijf, rimpels in mijn gezicht. Dat zinnetje herinnert me eraan en geeft me toestemming om een ​​beetje te ontspannen, om diep adem te halen en wat van die spanning los te laten. Maar ik weet ook dat op de momenten dat mensen dit tegen me zeggen, ik gespannen ben omdat ik iets gedaan wil krijgen. Ik werk (hard) aan een bepaald doel, een visie, een beeld in mijn hoofd van hoe ik mijn wereld wil zijn en dat wil ik 'op tijd' af hebben.
Dus op zo'n moment kan ik mezelf toestaan ​​om een ​​beetje te ontspannen, maar er is absoluut een grens aan hoe diep ik mezelf dan kan laten ontspannen.
De diepste ontspanning die ik vind, is tijdens of aan het einde van ademhalingssessies en actieve meditaties, vooral wanneer ik in een retraite van een week zit en al meerdere dagen heb geoefend. De ervaring van deze diepe ontspanning is bijna als een diepe slaap, maar dan ben ik heel erg wakker en aanwezig bij alles wat er in en om me heen gebeurt. Zeer vredig en regenererend voor mijn lichaam, mijn geest en mijn emoties. Het voelt alsof ik een pure verbinding met mijn ziel ervaar, een diep gevoel van waarheid en vertrouwen, openheid voor het onbekende en OK zijn met wat er op mijn pad komt, wetende dat het precies zal zijn wat ik nodig heb.
Ik kan dan ontspannen in het onbekende.
Natuurlijk stopt op een bepaald moment de ademhalingssessie, de meditatie eindigt, de retraite is klaar. De ervaring van deze diepe ontspanning heeft tal van positieve effecten op mij die ik in de uren, dagen en weken erna met me meedraag. Maar ook zij vervagen…
Dus mijn zoektocht was om deze diepe ontspanning te vinden en te 'behouden'. Ik weet het, het heeft geen zin om gehecht te raken aan deze staat, omdat alles voortdurend verandert. Maar, deze ontspanning zou ik wel vaker willen voelen. Het is zo fijn en belangrijk om me meer verbonden, geaard en – ja – ontspannen te voelen. Alles voelt dan meer in flow en gemakkelijk. En ik vind dat heerlijk!
Er zijn talloze onderzoeken waarom ontspanning zo goed voor ons is, nodig en belangrijk. Het zou onze 'natuurlijke' staat zijn, maar toch zijn we er vaak zo ver van verwijderd. En dat is zonde, van onze energie en ons potentieel.
Dus experimenteerde ik door de jaren heen met verschillende soorten meditaties, ademhalingsoefeningen en yoga om meer ontspanning te voelen in mijn dagelijks leven. Om dat gevoel van diepe ontspanning en regeneratie van mijn lichaam regelmatig te blijven vinden.
Ik moet zeggen dat dit in sommige periodes makkelijk was, ik zat in een flow en dagelijks, soms wekelijks, heb ik de diepe ontspanning mogen ervaren, en zeker meer ontspanning in het algemeen. In andere periodes was het (en is het nu op dit moment) moeilijker. Er zijn natuurlijk altijd andere factoren die een rol spelen en afhankelijk van in welke periode ik me bevind, in welk seizoen van mijn leven, is er soms gewoon maar een klein beetje tijd die ik tijdens de dag voor mezelf kan nemen. Slechts een paar minuten.
Dus in de loop van deze meer uitdagende periodes heb ik manieren gevonden om ontspanning te vinden door mijn ademhaling te verkennen en op andere manieren te oefenen dan diepe ademhalingssessies en meditaties. Ik heb veel gebruiksvriendelijke oefeningen ontwikkeld die ik overdag kan gebruiken, zelfs wanneer ik in de buurt van anderen ben of wanneer ik iets anders doe, zoals wandelen, koken of in een vergadering zijn. En ook al vind ik niet vaak dat diepe gevoel van ontspanning waar ik eerder over schreef als ik deze oefeningen doe, ik vind in de loop van mijn dag wel veel meer ontspanning dan wanneer ik niet oefen.
En dit maakt een groot verschil!
In hoe ik me voel, hoe ik functioneer en hoe ik mijn dag beleef. In hoe ik kan opdagen voor mezelf en anderen. Het geeft me ontspanning, rust en geduld wanneer ik het nodig heb, het geeft me energie, het geeft me focus. Het helpt me om me op mijn best te voelen, of mijn 'werk' van die dag nu is werken voor mijn bedrijf BreathWorks, of dat ik een 'mama-dag' heb en thuis ben met mijn tweelingbaby's en een peuter. Eerlijk gezegd, op die dagen heb ik het nog het meeste nodig 😉.
Meer weten over hoe ik van mijn praktijk een makkelijke 6-weekse training heb gemaakt die je kunt volgen? Kijk op mijn website!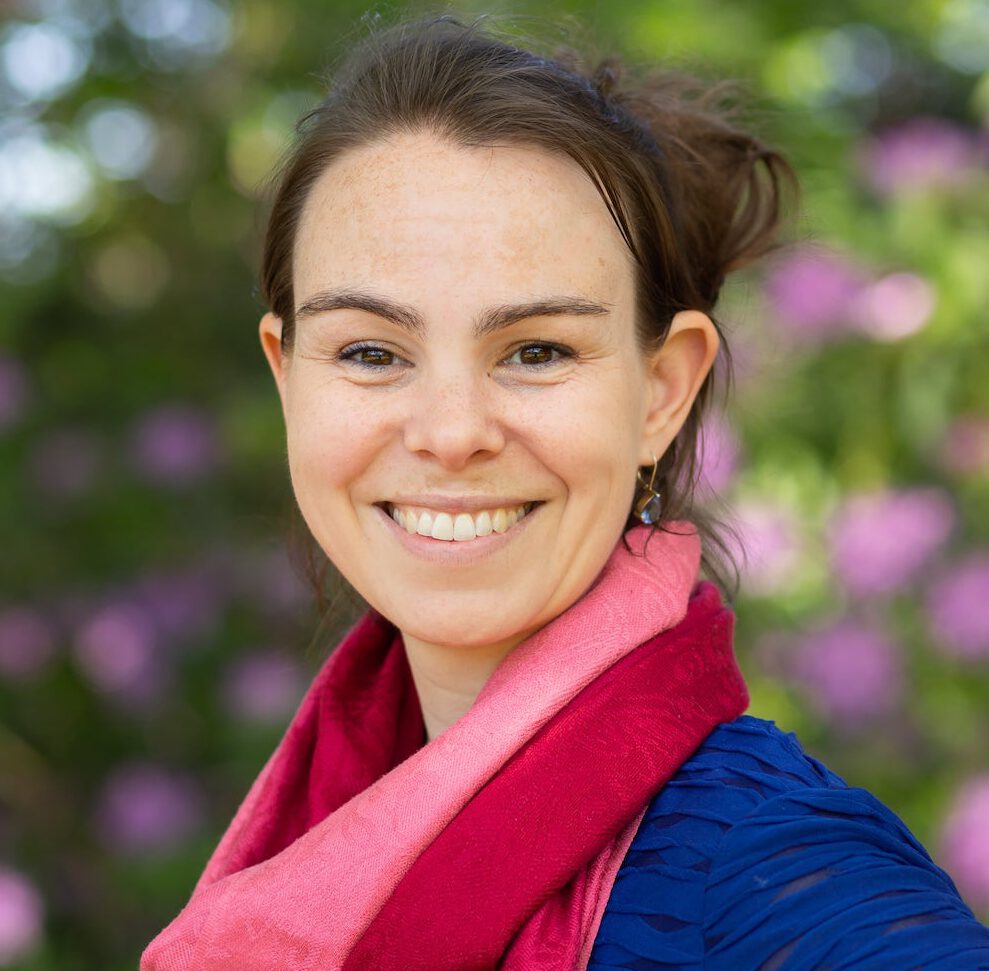 • Lisanne van Niekerk • Take a breath and enjoy your unique path • Ademfacilitator, coach en trainer • Gepassioneerd om leiders van de toekomst te helpen hun volle potentie te gebruiken • Eigenaresse van BreathWork: geeft ademtrainingen voor bedrijven en individuele Biodynamic Breathwork and Trauma Release trajecten • Vindt inspiratie in de natuur • Schrijft over de kracht van adem en hoe je die toe kan passen in jouw leven voor meer welzijn •