Het uitspreken van affirmaties kennen we allemaal, maar misschien helpt het als je ze ook nog vastlegt in je Moon Journal? Zo kun je ze makkelijker herhalen. Je leest hier over het journallen van je nieuwe maan/volle maan affirmaties!
Gratis healings en meditaties beluisteren? Abonneer je dan op het VolleMaanKalender YouTube-kanaal!
Ben je nieuw op het gebied van (bullet) journalling? Lees dan eerst 'Start je eigen Moon Journal (bullet journal uitleg en voorbeelden)' voor de basis.
Wat mij dagelijks helpt is alles documenteren in mijn (bullet) journal. Zo kan ik verbanden zien, mijn leven beter naar mijn wens inrichten en positieve resultaten boeken. Het helpt mij veel inzicht te krijgen in mijn handelingen, gevoelens en het bereiken van doelen.
Daarom is het waarschijnlijk ook handig dat je, als je regelmatig nieuwe maan affirmaties of volle maan affirmaties uitspreekt, ze ook op te schrijven in je Moon Journal.
Hoe vaak schrijf ik?
Het mooie aan journallen is dat jij bepaalt hoe vaak je dit wilt en hoe je dit precies doet. Jij richt je eigen journal in, dus bepaal je ook bij welke fase van de maan je affirmaties wilt uitspreken en opschrijven. En daarna natuurlijk ook gaat reflecteren op je affirmaties. Wil je dit bij alle acht maanfasen doen, helemaal prima. Wil je dit alleen doen tijdens de nieuwe maan, ook goed. Bepaal voor jezelf wat je doet en begin.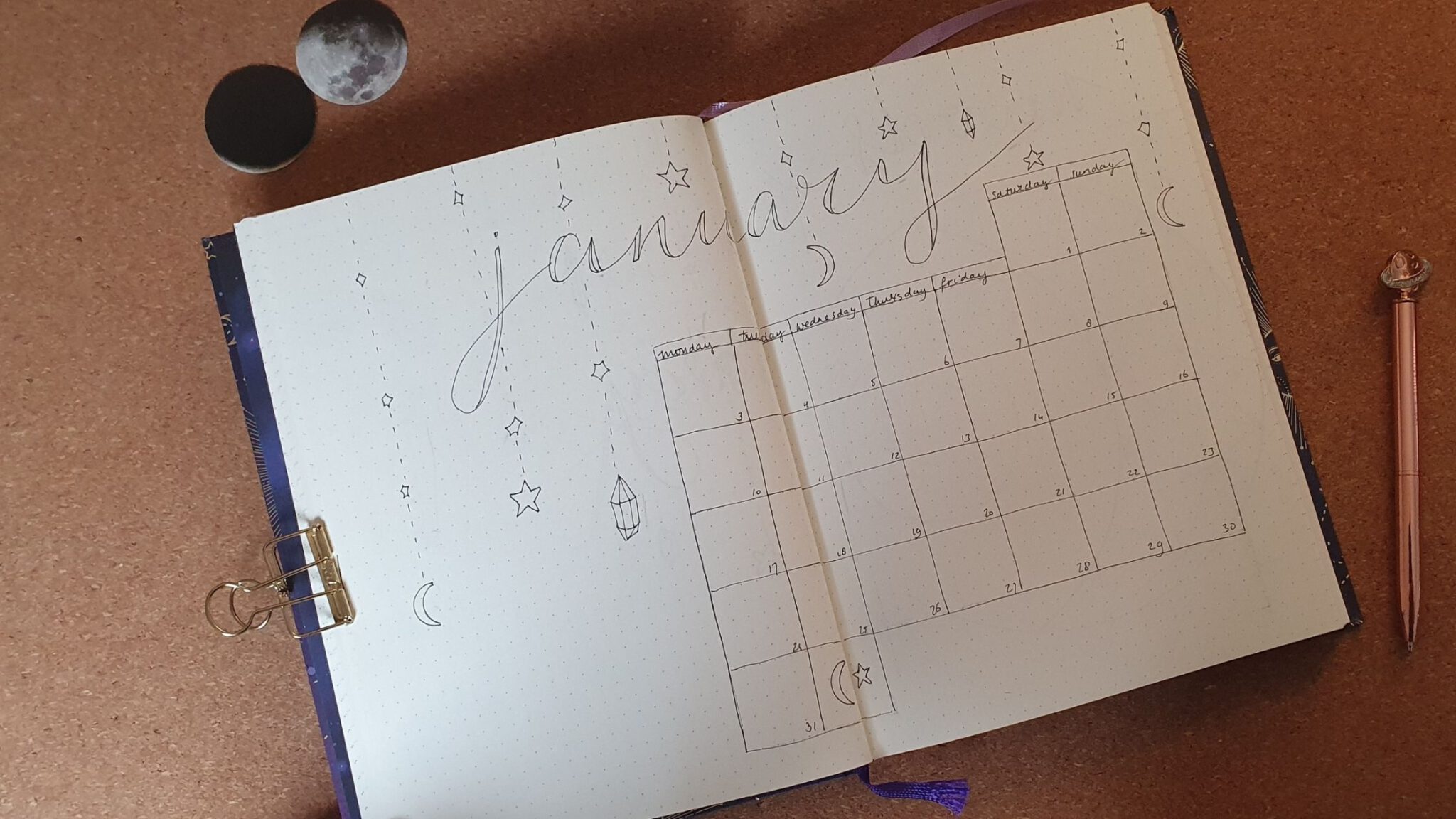 Artistieke affirmaties
Het opschrijven van je affirmaties kan zo simpel als enkele regels vullen met de woorden die daar voor jou bij passen tijdens de gekozen fase van de maan. Maar je kan het geheel natuurlijk ook opleuken met (zelfgetekende?) illustraties of plaatjes die jouw sfeer en gevoel hierbij ondersteunen.
Ook de opzet bepaal je zelf. Je kan een speciaal deel van de lege pagina's in je journal hiervoor reserveren (achterin), maar je kan ze ook meenemen in je maandopzet. Waarschijnlijk is het makkelijker om te reflecteren op je affirmaties als ze allemaal bij elkaar staan. Een maandopzet heeft weer als voordeel dat je alle zaken die je actief gebruikt bij elkaar hebt staan en het minder snel vergeet te doen…
Mijn advies: experimenteer met beide opties en bepaal welke voor jou het beste werkt en blijf deze daarna toepassen.
Happy journalling!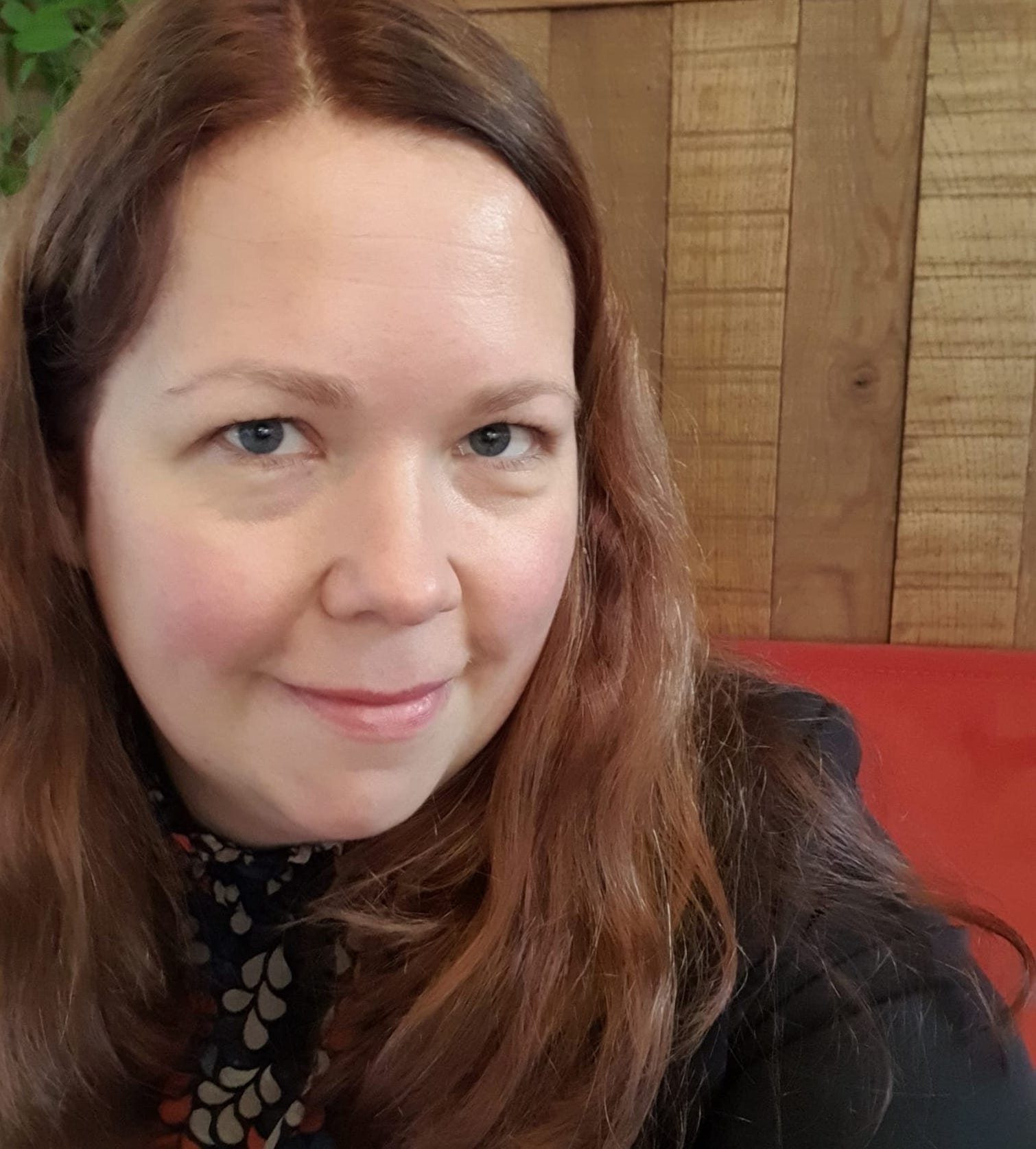 • Wendy Kloezeman • Wendy ziet overal verhalen  • Als journalist, chief storytelling en content creator is het haar taak om deze te zien, onderzoeken en ze te delen met de wereld • Privé legt ze haar eigen verhaal vast in een bullet journal en dat heeft al tot vele inzichten in haar eigen handelen, gevoel en haar wereld geleid • Van nature is Wendy sceptisch aangelegd: de maan en haar fasen doen haar (nog) niet zoveel (behalve dat het een fantastisch mooi licht in onze natuur is), maar ze is geïntrigeerd in wat mensen boeit en doet daarom graag haar eigen onderzoek •