'Good Shit' van Roos Neeter en Julia Blohberger is de praktische gids die je helpt inzicht te krijgen in je spijsvertering. Met de info uit dit boekje krijg je inzicht in je darmen. Ga er mee aan de slag en je zult gezonder en energieker door het leven gaan. Lees hier onze review!
Gratis healings en meditaties beluisteren? Abonneer je dan op het VolleMaanKalender YouTube-kanaal!
Het boek Good Shit telt 112 pagina's. Het is, volgens de schrijvers, een antwoord op alle boeken die gaan over voeding. Want boeken over voeding hebben we nodig, maar wat is nu echt voor jóu de juiste keuze qua voedingsstoffen? Het antwoord kan gevonden worden in je ontlasting. Met behulp van dit boek (geschreven vanuit een holistische blik) ontdek je hoe. Pas de simpele tips en tricks uit Good Shit direct toe in je ochtendroutine, dieet, slaapgewoontes en verzorging voor een gezond en energiek leven.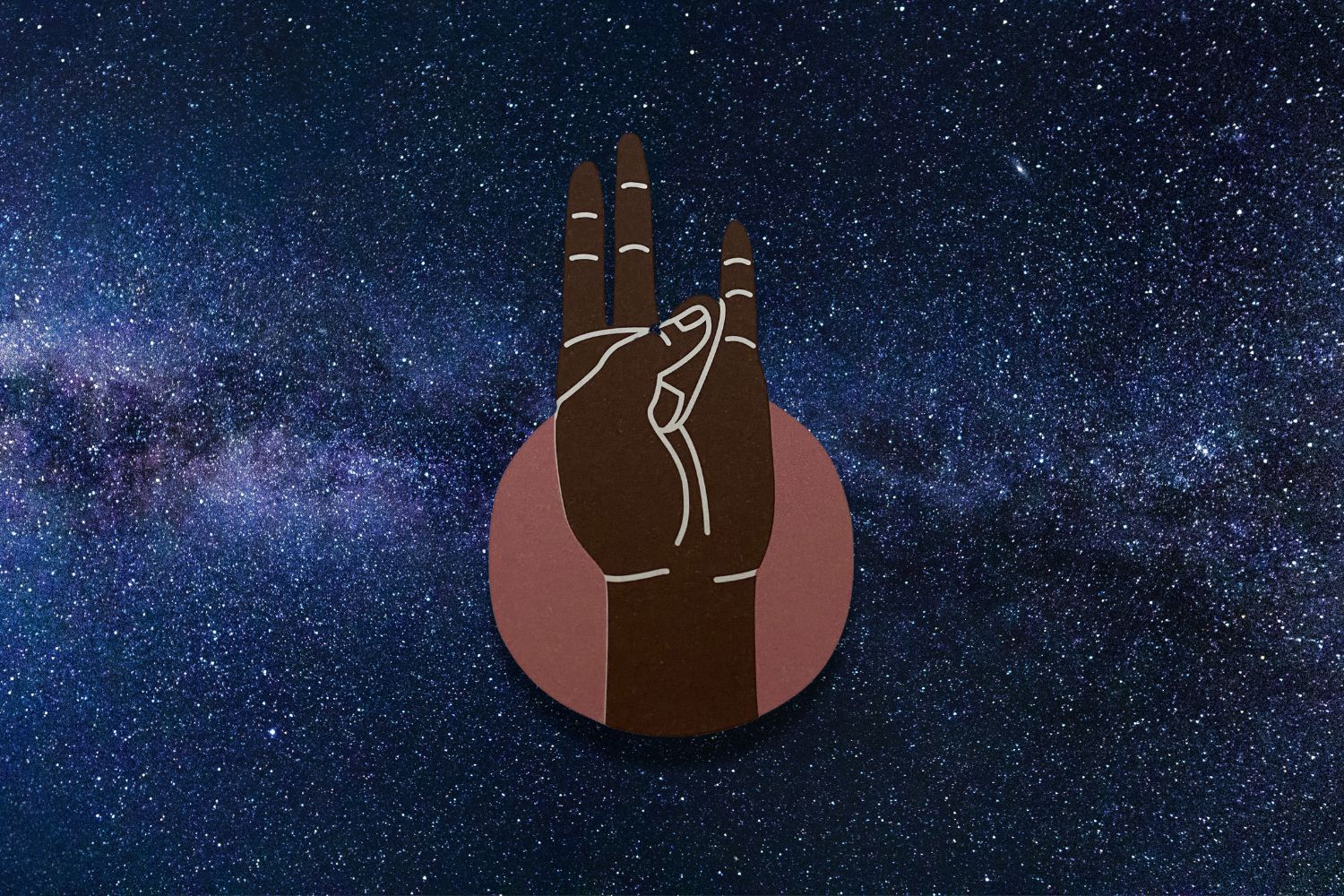 Mediteren op de wc – Agni mudra
Even mediteren op de wc. Say what? Ja, want dit moment mag je best even voor jezelf pakken. Het is altijd al druk en hectisch. De wereld draait maar door en door. Zelfs je toiletbezoek 'moet' binnen no-time gedaan worden. Of is dat iets wat je jezelf hebt opgelegd? Pak een moment van rust. Pak een moment van meditatie.
Dit kun je doen met Agni mudra. Een handgebaar uit de wereld van yoga. Agni Mudra helpt de warmte, het vuur, in je lichaam in balans te brengen en vergroot je wilskracht en zelfvertrouwen. Daarnaast verbetert het je spijsvertering en boost het je metabolisme.
Hoe je Agni mudra doet? Bekijk de afbeelding hierboven goed: leg je duim op je ringvinger en houd je andere vingers recht. Houd beide handen op deze manier. Zo activeer je het vuurelement (agni betekent vuur in het Sanskriet). 🔥
Noteren maar
Door het gehele boek heen vind je ruimte om je eigen notities te maken. Inclusief vragen waar je antwoord op mag geven. Zo staat er op bladzijde 21 'Omschrijf jouw poepstijl (stel je het uit, of kun je het overal?)' en vind je op bladzijde 46 de vraag hoe jouw ideale ochtendroutine er uit ziet. Op deze manier is het boek meteen een werkboek: je gaat zelf (praktisch) aan de slag met je gedachten. Dit is een ideaal begin voor als je iets wil wijzigen in je routines en gewoonten. Op naar een gezondere darmflora!
Hoe hard brandt jouw vuurtje?
Om te weten hoe jouw persoonlijke transitietijd is (met andere woorden: hoe lang doet je lijf er over om voeding naar poep om te zetten), zit er een test in het boek. De bietentest. Je kunt hierna in één van de categorieën vallen: een te hoog vuurtje, een goed vuurtje of een te laag vuurtje. Bij een te laag of een te hoog vuurtje geeft het boek je tips om je spijsvertering te versnellen of vertragen. Daar gebruik je met name kruiden voor. Zo werkt venkel vertragend en werkt peper versnellend.
Review
Good Shit is een leuk, praktisch handboek over de wereld van poepen. Met veel (heel veel!) tips en weetjes, zodat je zelf aan de slag kunt. De vormgeving is modern en de afbeeldingen ondersteunen het verhaal goed. Zonder ordinair te worden, vooral wel fijn bij dit onderwerp. Good Shit krijgt van ons dan ook 4,5 sterren!
Titel: Good Shit
E-book: via Bol.com
Auteur: Julia Blohberger en Roos Neeter
Prijs: €15,00
Uitgever: Kosmos Uitgevers
ISBN: 9789043924429
Lees ook:
• Nadi Zoetebier • The future belongs to those who believe in the beauty of their dreams 🙏 • Eigenaar van VolleMaanKalender.nl, liefhebber van astrologie en spiritualiteit • Moeder van zoontje Jae '21 • Energetisch Therapeut in opleiding •