Van circa 21 mei tot 21 juni staat de zon in Tweelingen. Tweelingen is een luchtteken dat sterk is in communicatie. Benieuwd naar de 10 kenmerken van sterrenbeeld Tweelingen? Lees dan verder!
Gratis healings en meditaties beluisteren? Abonneer je dan op het VolleMaanKalender YouTube-kanaal!
Element: Lucht
Heersende Planeet: Mercurius
Kwaliteit: Veranderlijk
Edelstenen: Agaat, Aquamarijn en Tijgeroog
Geluksgetallen: 5 en 7
Geluksdag: woensdag
Tegenovergestelde teken: Boogschutter
Tweelingen houdt van verandering
Tweelingen kan zich snel vervelen en heeft daarom veel behoefte aan verandering. Z'n vrijheid mag absoluut niet aangetast worden. Reizen, nieuwe plekken ontdekken en verandering in hun dagelijkse leven maakt ze heel gelukkig.
Nieuwsgierigheid brengt Tweelingen altijd verder
Tweelingen trekken altijd de aandacht met hun nieuwsgierige karakter. Hierdoor hebben ze namelijk kennis van élk onderwerp. Als je ergens geen idee van hebt, vraag dan advies bij een Tweelingen. Ze zullen je verschillende antwoorden en perspectieven geven.
Tweelingen kan zich gemakkelijk aanpassen
Tweelingen zijn best flexibel. Of je nu een schema wijzigt of op het laatste moment een andere wijziging doorvoert, Tweelingen zal hier geen groot probleem van maken en zich onmiddellijk aanpassen aan het nieuwe plan.
Praktische intelligentie
Als je een Tweelingen-collega hebt, kan je werk stukken makkelijker worden. Wist je dat? Dit komt omdat Tweelingen het vermogen heeft om elk probleem op te lossen met z'n praktische intelligentie.
Tweelingen én Mercurius: communicatie
Aangezien Mercurius de heersende planeet van Tweelingen is, kunnen Tweelingen heel goed communiceren. Als je bevriend bent met een Tweelingen herken je dit misschien wel (denk aan woordgrapjes, überhaupt grappenmakerij en een vlotte babbel).
Twijfels, twijfels, twijfels…
Tweelingen staan bekend om hun dubbel karakter; ze hebben immers twee gezichten. Beslissingen nemen is daarom niet aan hen besteed. Raadpleeg Tweelingen bij voorkeur niet als je bezig bent met het nemen van een beslissing, want ze zijn nogal besluiteloos in hun eigen leven. Kleine sidenote: ze kunnen je wel voorzien van goed advies over het proces van het nemen van beslissingen.
Sterrenbeeld Tweelingen kan ook té spraakzaam zijn
Tweelingen kunnen (soms) onnodig en te veel praten. Ze houden namelijk niet van stilte, dus onderdrukken ze deze stilte door continu te praten. Niet altijd even handig/tactisch!
Ambitieus en 'gevaarlijk'
Tweelingen zijn ontzettend ambitieus, dit is geen slechte eigenschap, maar soms kunnen ze deze ambitie overdrijven en bedrieglijk gedrag vertonen. Tweelingen kan ook erg hebzuchtig zijn en dan 'oorlog' voeren met de mensen om hem heen. Als Tweelingen eenmaal klaar met je is, dan verander je daar weinig aan…
Overdrijven
Tweelingen kunnen soms 'overdreven' gedrag vertonen. Je kunt zien dat ze zelfs een kleine gebeurtenis groter kunnen maken dan dat 'ie was. Als er bijvoorbeeld een situatie is die hen van streek maakt, kunnen ze de situatie overdrijven en er te lang over doorgaan.
Tweelingen hebben een brede interesse
Sterrenbeeld Tweelingen wil altijd blijven leren. Never not learning. Ze zijn snel uitgeleerd en vervelen zich dan, dus daarom zijn ze continu op zoek naar nieuwe manieren om zichzelf bezig te houden. Ook als ze thuis niets te doen hebben, organiseren ze activiteiten die hun kennis kunnen vergroten.
Shop Tweelingen items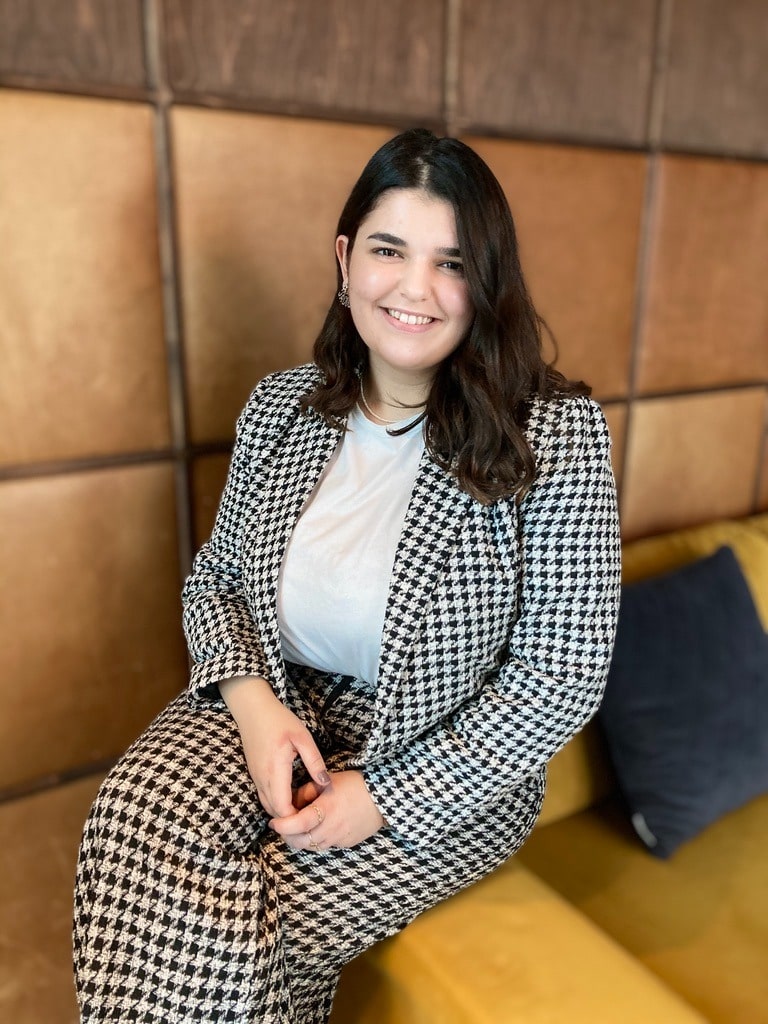 • Elçin Çoraklar • Brede interesse in astrologie en spiritualiteit • Als HSP'er heeft ze haar klachten leren omzetten in krachten • Leeft met de maan • Mediteert graag, heeft altijd wel een gepaste edelsteen bij zich en houdt zich graag bezig met zelfbewustzijn •