Van circa 23 oktober tot 21 november staat de zon in Schorpioen. Een teken vol mysterie, transformatie en wedergeboorte. Ben je benieuwd naar de 10 kenmerken van sterrenbeeld Schorpioen? Lees dan verder!
Gratis healings en meditaties beluisteren? Abonneer je dan op het VolleMaanKalender YouTube-kanaal!
• Element: Water
• Heersende Planeet: Mars
• Kwaliteit: Vast
• Edelstenen: Opaal en Granaat
• Geluksgetal: 9
• Geluksdag: Dinsdag
• Tegenovergestelde teken: Stier
Je kan niks verbergen voor een Schorpioen
Als je met een Schorpioen bent, moet je weten dat je niets voor ze kan verbergen. Een Schorpioen kan mensen heel goed lezen en kan tot de diepste dingen in je onderbewustzijn gaan, waardoor 'ie (bewust of onbewust) alles van je kan weten.
Schorpioen dwingt je tot transformatie
Schorpioenen zijn gek op verandering. Een relatie met een Schorpioen is daarom niet altijd even makkelijk. Ze 'dwingen' je tot transformatie en verandering. Schorpioen is vastberaden en gepassioneerd. Als een Schorpioen merkt dat hij of zij jou niet kan veranderen, kan hij er moe van worden en het loslaten. In zekere zin houdt Schorpioen zich, in tegenstelling tot Stier (tegenpool), niet bezig met wat is, maar met het voortdurend veranderen van wat is.
Schorpioen is goed in het 'managen' van mensen
Een Schorpioen is heel goed in het analyseren en managen van mensen. Als een Schorpioen je leert kennen, weet 'ie heel snel hoe hij jou moet sturen. De strijdlustige kant, ambitie en assertiviteit horen absoluut bij dit teken.
Een Schorpioen is heel nieuwsgierig
Schorpioen heeft een diepe interesse en nieuwsgierigheid voor alles. Hij is als een detective die allerlei mysteries probeert op te lossen en houdt van moeilijke games en competitie. Als het maar uitdaagt.
Een relatie met een Schorpioen
Met een Schorpioen zijn zal meer diepte en emotionele ervaringen aan je leven toevoegen. Vanaf het moment dat Schorpioen je vertrouwt, is Schorpioen loyaal. De mysterieuze charme van het sterrenbeeld maakt een stoere, maar ook spiritueel diepe partner.
De zwaktes van een Schorpioen
Schorpioen kan niet gemakkelijk van hun slechte gewoonten afkomen. Vaak zullen jaloezie of angst aanzienlijke spanningen en problemen veroorzaken in hun relaties (zowel op liefdesgebied als zakelijk). Mensen met dit teken hebben de neiging om te controleren.
De mysterieuze Schorpioen
Schorpioen is een donker en mysterieus teken. Een sterke persoonlijke aantrekkingskracht, diepte en verlangen naar macht zullen hen intense ervaringen in relaties brengen. Ze zijn sexy zonder het zelf te beseffen. Een Schorpioen is een teken dat de grenzen verlegt…
Vertrouwen duurt lang bij een Schorpioen
Aangezien Schorpioen een vast teken is, is hij geen voorstander van tijdelijke partners en relaties. Het duurt even voordat een Schorpioen vindt wat 'ie zoekt, en het duurt nog langer voordat het vertrouwen er is. Maar nogmaals; als dat er is, is Schorpioen erg loyaal.
Een Schorpioen is altijd op zoek naar betekenis
Schorpioenen hebben een grote behoefte aan 'een diepere betekenis'. Als ze ergens achteraan gaan, moet dit niet één, maar meerdere voordelen met zich meebrengen. En niet alleen voor henzelf, maar ook voor de mensheid. Ze doen alles vol passie: een belangrijk aspect om hun doelen en dromen te kunnen bereiken.
Een Schorpioen kan heel slim spelen en manipulatief zijn
Een Schorpioen heeft de emotionele stabiliteit en capaciteit om je te overtuigen. Het is een master manipulator, juist omdat ze zo diep in jouw ziel kunnen kijken. Een geboren gave.
Shop Schorpioen items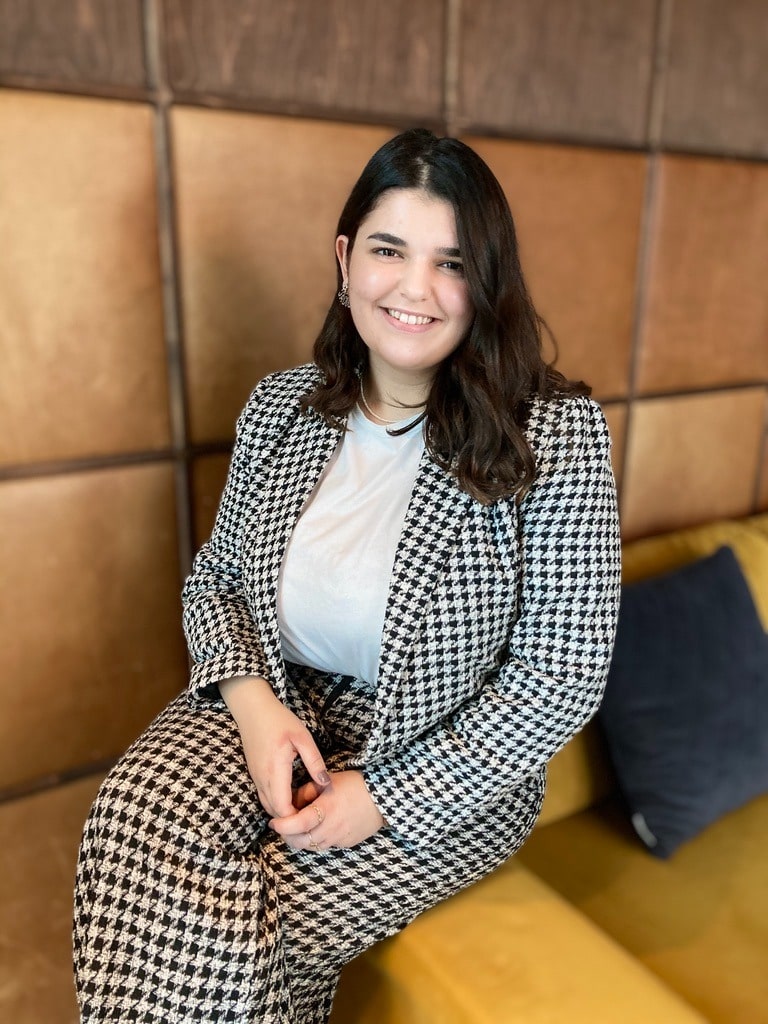 • Elçin Çoraklar • Brede interesse in astrologie en spiritualiteit • Als HSP'er heeft ze haar klachten leren omzetten in krachten • Leeft met de maan • Mediteert graag, heeft altijd wel een gepaste edelsteen bij zich en houdt zich graag bezig met zelfbewustzijn •