Zie je regelmatig een roos of klaproos? Dit is een teken van het universum. Lees hier over de spirituele betekenis van de roos (en de klaproos)!
Gratis healings en meditaties beluisteren? Abonneer je dan op het VolleMaanKalender YouTube-kanaal!
De roos is een universeel teken van liefde en schoonheid. Daarnaast staat een roos voor passie, romantiek, discretie, elegantie, luxe en sensualiteit. Het staat symbool voor het hart; een teken van liefdesplaneet Venus. Ook staat een roos voor hoop en een nieuw begin.
Een roos in volle bloei staat voor het bereiken van spirituele ontwikkeling. De doornen op de stengel van de roos staan voor de beproevingen die je op het fysieke vlak doormaakt. De beproevingen die je ziel helpt om te leren en te groeien.
Een stervende roos (of een roos die al dood is) staat voor stervende liefde, liefde die niet langer genoeg sterk is en verdriet. De vallende bloembladen vertegenwoordigen de vervagende relatie.
Het is een afhankelijk van welke kleur roos je ziet, wat de daadwerkelijke (spirituele) betekenis is.
Ivoor roos: elegantie en luxe
Zoek je de betekenis van een ivoor roos? Ivoren rozen staan voor elegantie, luxe en discretie. Met hun klassieke, 'romige' kleur zijn ivoorkleurige rozen prachtig in combinatie met andere gekleurde rozen. Zie je regelmatig ivoren rozen, dan geeft het universum aan dat je jezelf rijk mag tellen met dat wat je hebt. Je rijkdom zit in de kleine dingen; de vrijheid om te doen wat je doet, de geur van gemaaid gras, een lach van je kind…
Rode roos: liefde en passie
Een rode roos staat natuurlijk voor romantische liefde. Dat maakt hen de perfecte bloem voor Valentijnsdag. Rode rozen staan ook voor passie en sensualiteit. Daarnaast zijn rode rozen in je tuin gelukssymbolen voor liefde en welvaart in huis.
Zie je regelmatig een rode roos? Dan is er iemand die veel aan je denkt… Is het misschien je tweelingziel?
Witte roos: schoonheid, respect en meer
Een witte roos staat voor pure schoonheid, elegantie, geloof, liefde, respect en eerbied. Witte rozen zijn daarom het perfecte symbool voor mijlpalen in het leven, denk aan geboortes en doopfeesten, maar ook bruiloften en herdenkingen.
Zie je regelmatig een witte roos? Dan wil het universum jou vertellen dat je er goed aan doet om eerlijk te zijn. Waarschijnlijk ben je dit al en beloont het universum jou daarom met witte rozen. Ook kun je de een witte roos zien als symbool voor een nieuw begin. Een leeg canvas of onbeschreven pagina's. Je mag je eigen weg inslaan. Dat doet je goed!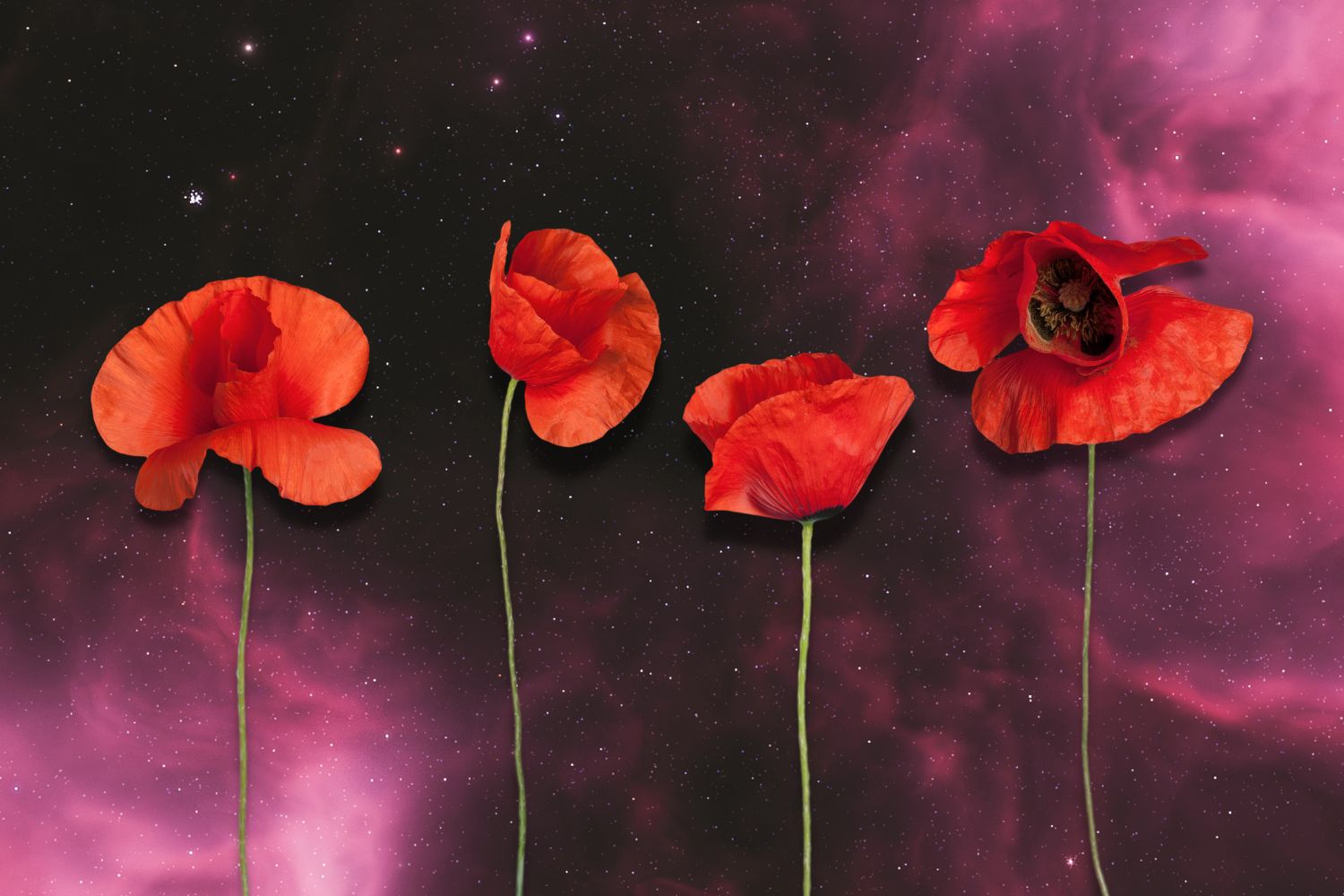 Spirituele betekenis klaproos
Zie je vaak een klaproos? Een klaproos staat voor dromen en een (uitbundige) verbeeldingskracht. Het is een vredige bloem, maar vergis je niet… Een klaproos staat ook voor dominantie en respect. Het universum wil jou vertellen dat je echt wel wordt gezien als autoritair op een bepaald gebied. Je dwingt van nature respect af, zonder dat je daar veel voor hoeft te doen. Wees je authentieke jij en bloei; dan ben je op je sterkst.
• Nadi Zoetebier • The future belongs to those who believe in the beauty of their dreams 🙏 • Eigenaar van VolleMaanKalender.nl, liefhebber van astrologie en spiritualiteit • Moeder van zoontje Jae '21 • Energetisch Therapeut in opleiding •