Wil je aan de slag met kruidenmagie en zoek je naar een manier om zelf een kruidenzakje te maken? In deze DIY leggen we je uit hoe je kruidenzakjes kunt maken!
Gratis healings en meditaties beluisteren? Abonneer je dan op het VolleMaanKalender YouTube-kanaal!
Wat is een kruidenzakje?
Een kruidenzakje is een lapje stof met kruiden er in. Soms wordt een kruidenzakje een 'amulet' genoemd. Wanneer gebruik je een kruidenzakje? Je gebruikt kruidenzakjes om kruiden bij je te dragen of in huis te bewaren. Draag je ze bij je? Dan houd je een kruidenzakje in je zakken, tas of auto. In huis gebruik je kruidenzakjes bijvoorbeeld boven een deur, bij een raam of in een ruimte. Het is afhankelijk van welke kruidenmagie je wil gebruiken en welk ritueel of bezwering hier dan bij hoort.
Lees ook: Review: Groene magie
Wat heb je nodig om een kruidenzakje te maken?
Je hebt een aantal benodigdheden nodig om aan de slag te gaan.
Stuk katoen van 10X20 cm (houd met knippen rekening met de naadtoeslag; dat moet er nog bij op!)
Kruiden die je wil gebruiken
Theelepel
Garen
Naald
Schaar
Optioneel: lint of draad
Optioneel: naaimachine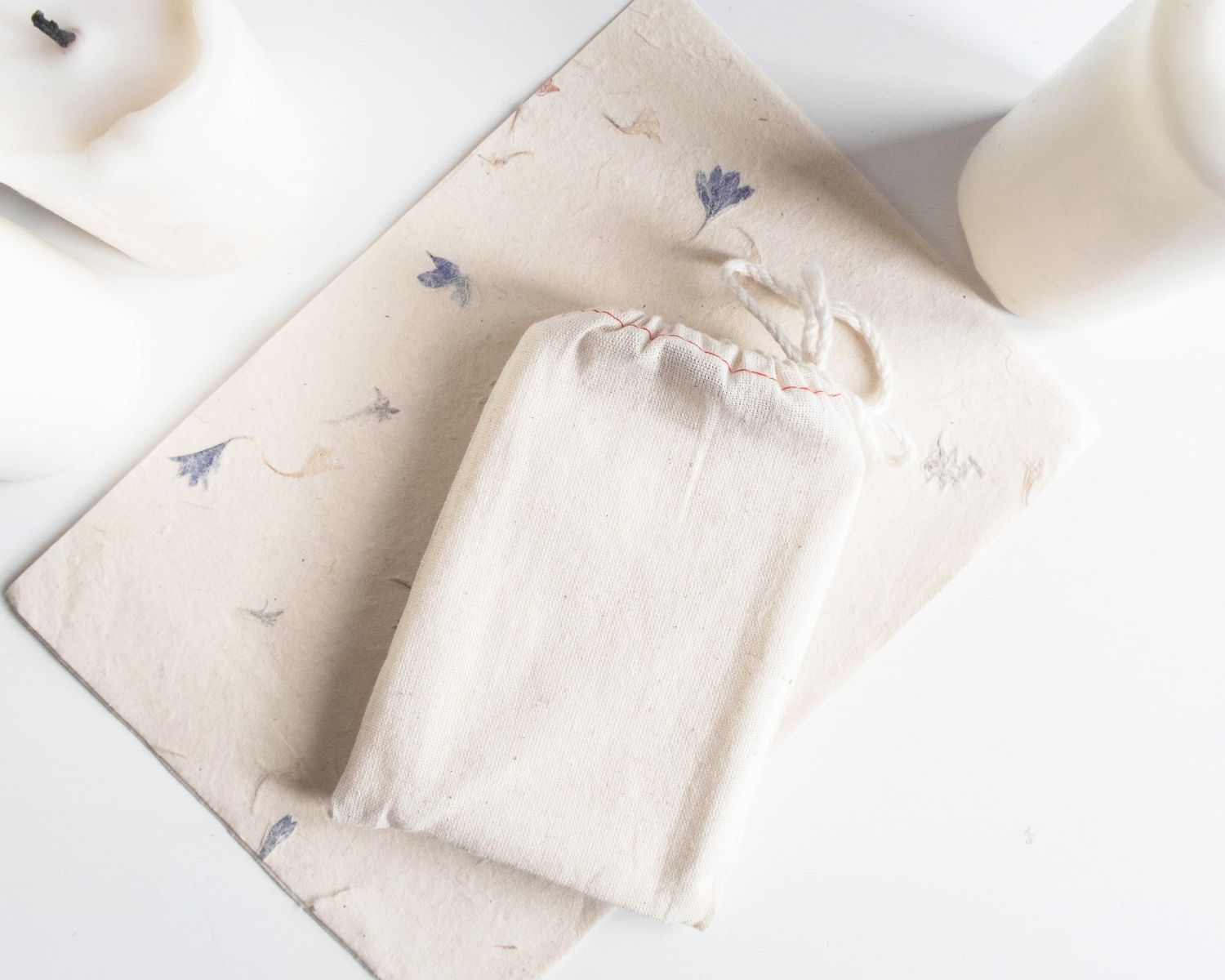 Kruidenzakje maken instructie
Knip het katoen (als je een patroon hebt, let er dan op dat je op de juiste manier knipt!) en leg de stof binnenstebuiten op elkaar. Naai de stof aan elkaar (met de hand of met de naaimachine), maar laat de bovenkant open. Duw het zakje open, zodat de print aan de buitenkant ligt. Tip: als de puntjes niet mooi naar buiten willen komen, duw dan met de achterkant van het theelepeltje het puntje naar buiten. Schep met een theelepel de kruiden naar wens in het zakje, net zo lang tot alles er in zit. Je kunt het zakje nu dichtrijgen met de hand, maar je kunt ook een lint of (gekleurd) draad gebruiken om het zakje dicht te maken.
Kant-en-klare kruidenzakjes kopen
Ben je niet zo into zelf maken? Je kunt kant-en-klare kruidenzakjes kopen. Vullen maar! Ze zijn zelfs nog te borduren. En hoe leuk zijn deze kruidenzakjes die je nog zelf kunt borduren? Ideaal voor liefdesmagie. Of deze, voor het maken van een geurzakje met gedroogde rozemarijn!
Hoe je met kruiden kunt werken lees je in het boek Groene Magie. Een uitgebreid handboek voor iedereen die aan de slag wil met kruidenmagie!
• Nadi Zoetebier • The future belongs to those who believe in the beauty of their dreams 🙏 • Eigenaar van VolleMaanKalender.nl, liefhebber van astrologie en spiritualiteit • Moeder van zoontje Jae '21 • Energetisch Therapeut in opleiding •