Bomen zijn magisch. Ze zijn eeuwenoud en dragen veel wijsheid in zich. Het bos is vanuit oudsher al een ontmoetingsplek voor velen die de natuur eren. Ook kun je goed opladen in de vrije natuur. Ben je op zoek naar de spirituele betekenis van bomen? Wij zetten er een aantal voor je op rij!
Gratis healings en meditaties beluisteren? Abonneer je dan op het VolleMaanKalender YouTube-kanaal!
Bomen ademen energie. Dat is waarom je van een wandeling in de natuur zo goed kunt opladen. Even terugkomen bij jezelf. Een boom staat voor zowel het fysieke als het spirituele. Voor transformatie, bevrijding, vereniging en vruchtbaarheid. Een boom is zowel vrouwelijk (de sierlijke takken en bladeren) als mannelijk (de stronk). Daarom wordt een boom vaak gezien als symbool van gelijkheid en eenheid.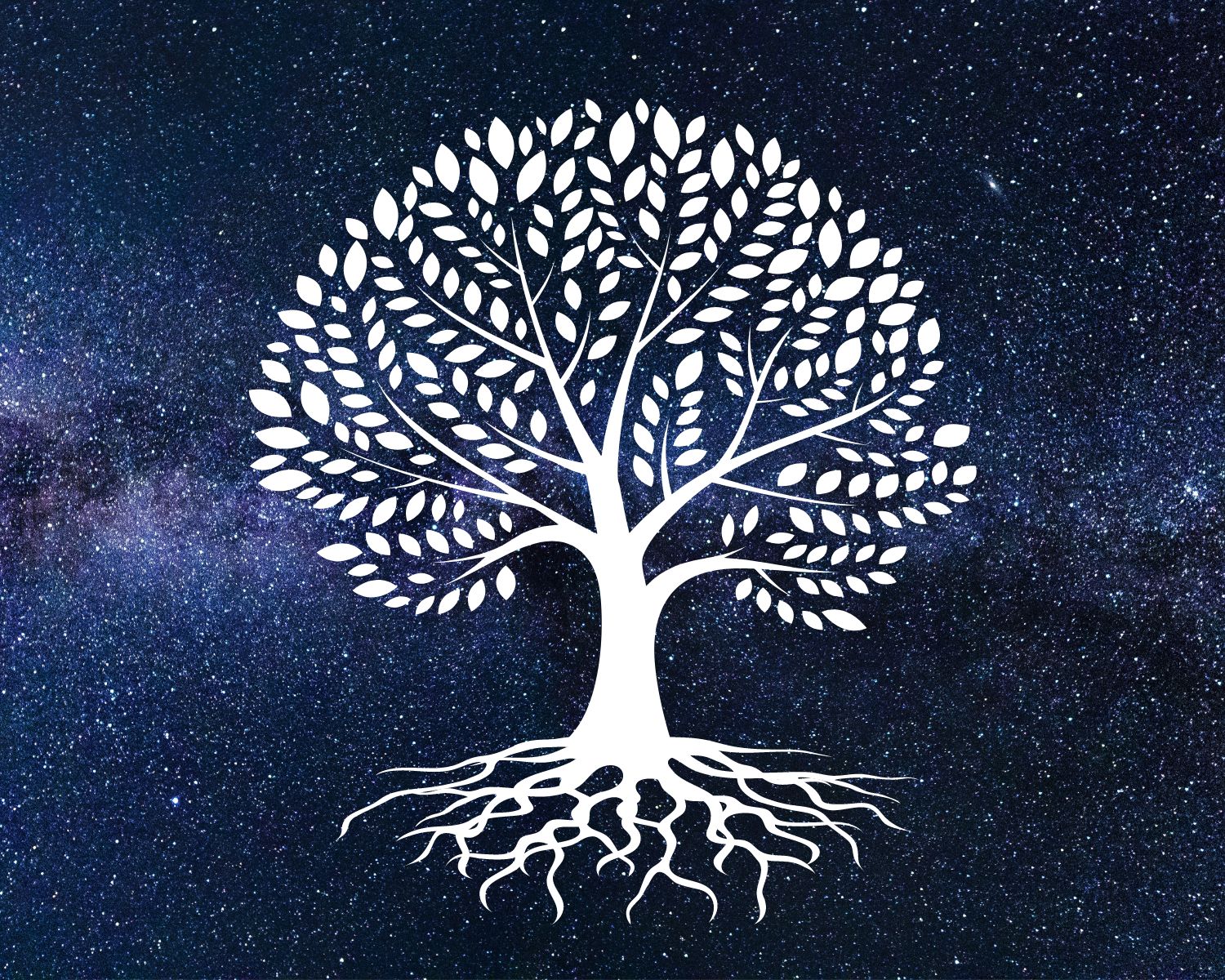 Spirituele betekenis Tree of Life
• Contact met voorouders • Universele verbondenheid • Eenheid • Schoonheid • Symbool van vrede • Persoonlijke groei • Wedergeboorte •
Dan heb je in het bijzonder nog de Tree of Life, op de afbeelding hierboven te zien. De Tree of Life staat voor persoonlijke ontwikkeling, eenheid en schoonheid. Net zoals de takken van een boom sterker worden en omhoog groeien (naar boven), zo word je sterker en streef je naar meer kennis en wijsheid. Ook groei je door nieuwe ervaringen. Daarnaast staan de takken van de Tree of Life voor de unieke manier waarop je het doet.
Spirituele betekenis per boom
Van Appelboom tot Wilg: elke boom heeft een bepaald trillingsniveau in zich en om zich heen. In het overzicht hieronder vind je de spirituele betekenis per boom.
| | |
| --- | --- |
| Appelboom | Welwillendheid, Liefde |
| Berk | Zuivering, Vrijmaken |
| Beuk | Leren, Mentale helderheid |
| Eik | Geluk, Moed |
| Els | Geduld |
| Es | Inzicht |
| Esp | Doorzettingsvermogen |
| Hazelaar | Wijsheid |
| Hulst | Vruchtbaarheid, Bescherming |
| Iep | Verbondenheid met de natuur of elfen |
| Lijsterbes | Bescherming |
| Meidoorn | Liefde |
| Sleedoorn | Kwaad en negativiteit afwenden |
| Taxus | Spirituele zuivering |
| Vlier | Verbreken van een bezwering |
| Wilg | Emotionele steun |
Je kunt (de energie van) de boom bijvoorbeeld gebruiken voor rituelen en bezweringen. Wees altijd respectvol en uit je dankbaarheid.
Vond je dit leuk? Deze informatie komt (deels) uit Handboek voor moderne heksen. Wil je meer leren over dit onderwerp en hoe je de magie van de natuur kunt gebruiken, dan raden wij dit boek van harte aan!
• Nadi Zoetebier • The future belongs to those who believe in the beauty of their dreams 🙏 • Eigenaar van VolleMaanKalender.nl, liefhebber van astrologie en spiritualiteit • Moeder van zoontje Jae '21 • Energetisch Therapeut in opleiding •