Ben je op zoek naar de spirituele betekenis van een dolfijn? 🐬 Je leest hier over wat een dolfijn betekent en waarom dit intelligente dier zo krachtig is.
Gratis healings en meditaties beluisteren? Abonneer je dan op het VolleMaanKalender YouTube-kanaal!
Dolfijnen zijn elegante dieren die vol vrijheid door het leven gaan. Ze leven onder water, maar springen ook graag boven het wateroppervlakte. Om die reden zijn dolfijnen verbonden met zowel element water als element lucht. Dolfijnen zijn speels en intelligent. Niet voor niets dat een dolfijn dan ook staat voor intelligentie, vreugde, licht, stroming en medeleven.
🐬
Het zien van een dolfijn (al dan niet op een afbeelding, in de vorm van een beeld of wat dan ook) is een positieve boodschap met een serieuze noot. Leef jij je leven misschien te serieus? Mis je niet wat plezier? Het kan zijn dat je inspanningen en doelstellingen je te veel worden. Dat je de joy niet meer hebt, en dat je altijd maar doorgaat. Een dolfijn herinnert jou eraan om weer plezier te hebben. Om te spelen en los te laten 'wat moet'. Go with the flow – ga mee met de stroming.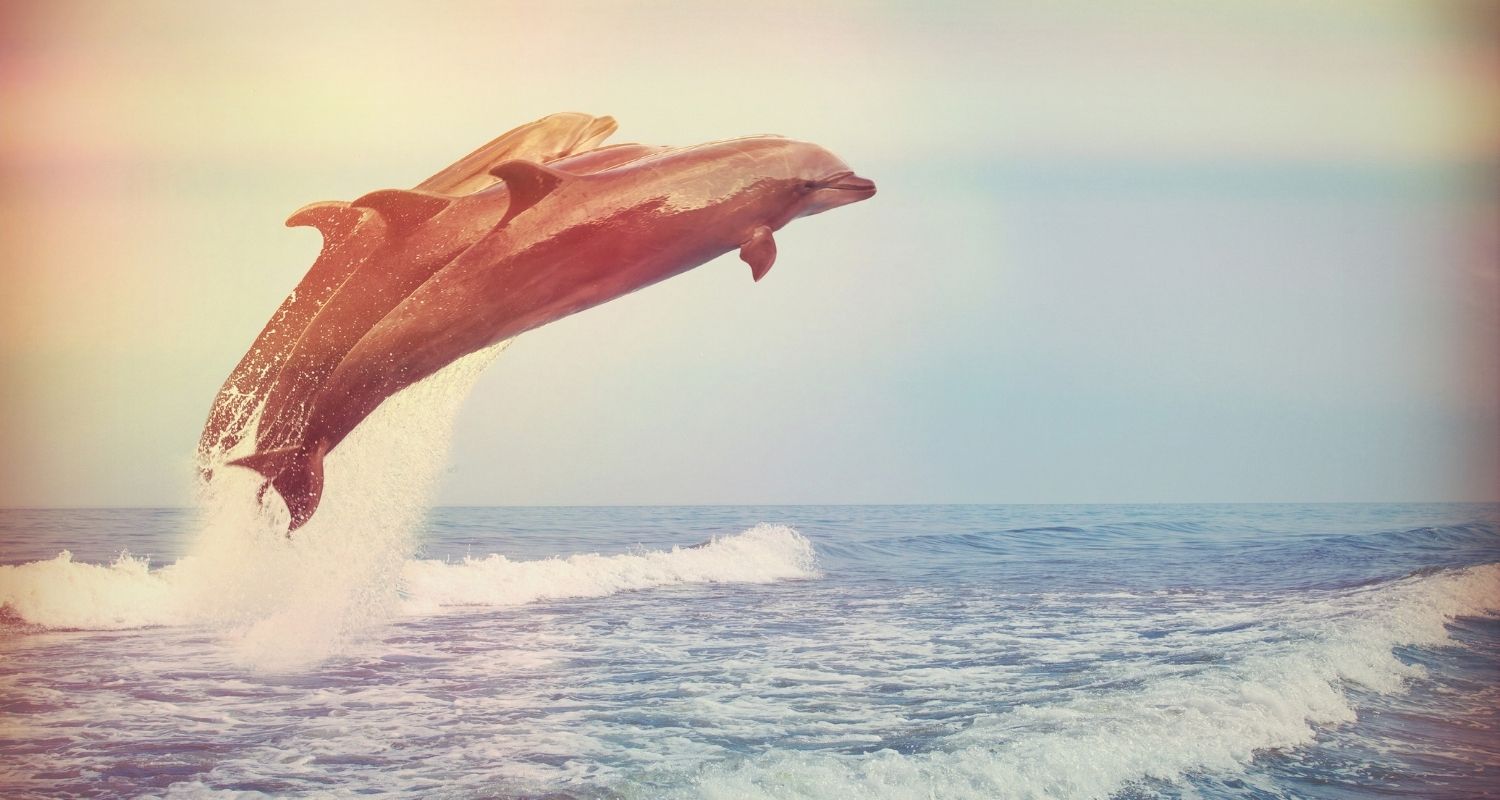 Het zien van een dolfijn is een krachtige boodschap. Vertrouw op de energie die jij in je hebt. Pak het moment – het is nu daar. Als je aan het wachten was op een teken, dan is dit het.
Als je je gelukkig wil voelen over je leven (dus je balans werk-privé, maar ook andere zaken) dan moet je dit nú aanpakken. En begin bij de bron van alle energie: liefde en licht. Wat brengt jou vreugde, liefde en licht? Waar word jij warm van? En waar klopt je hart sneller van?
Kortom: waar mag jij jezelf meer van gunnen?
Minder moeten. Meer mogen.
🐬
Een andere boodschap van de dolfijn is dat je ook moet genieten van de reis ergens naartoe. Werk dus niet alleen maar toe naar je doel of wens: sta stil in het nu en wees je bewust van het pad. En vooral: geniet daar dan ook van.
🐬
Andere betekenissen van het zien van een dolfijn zijn…
Sta open voor nieuwe vriendschappen
Laat je meevoeren op een golf van inspiratie
Ga mee met de stroming en gebruik je energie om hoger te gaan en te 'vliegen' als een dolfijn
Leef je leven vol vreugde, licht en liefde
Vergeet niet dat je een intelligent wezen bent, net als een dolfijn, en dat je zéker iets in te brengen hebt – laat je niet de mond snoeren
🐬
• Nadi Zoetebier • The future belongs to those who believe in the beauty of their dreams 🙏 • Eigenaar van VolleMaanKalender.nl, liefhebber van astrologie en spiritualiteit • Moeder van zoontje Jae '21 • Energetisch Therapeut in opleiding •